As our actors and directors grow old, it's only natural to see a surge in movies catered to the youthfully challenged. My Old Lady, A Walk In The Woods, The Second Best Marigold Hotel – these all capture the sense of keeping our youth whist still confronting our age as it rolls away with time.
In a more artistic manner, Youth tackles the subject of aging with an utter compelling nature.
Directed by Paolo Sorrentino, Youth sees Michael Caine as Fred, a retired composer on vacation with his best friend Mick (played by Harvey Keitel) – a director and screenwriter. The pair navigate the resort which is populated by famous people and artists. Although Mick is trying to finish his last film project, Fred has no interest in composing again, having slipped into a sense of apathy and resignation to his fate since the loss of his wife, much to the chagrin of his daughter and assistant Lena. When Fred is invited to perform his most acclaimed work Simple Songs for The Queen, he is forced to contemplate the life he has led and the one he is living…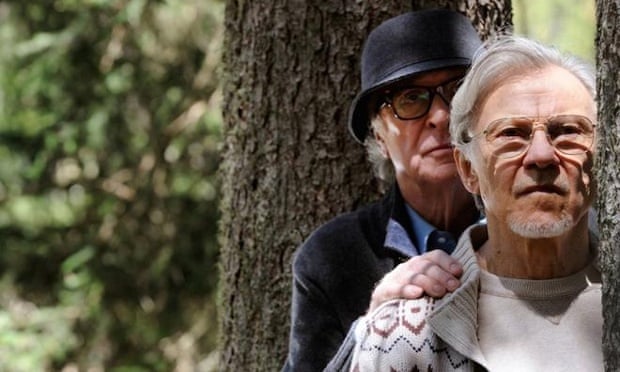 Sorrentino's work is a charming and eloquent opus on the fading of time and talent. Spiced with themes of artistry conflicting with life, Youth is an ensnaring composition on the withering of time. The philosophies present are captured masterfully by the stirring performances by Michael Caine and Harvey Keitel who feed off one another in mutual respect and defined, revered presence. To be honest, Keitel plays a rather…well… Keitel character just as a character this time and though his dialogue is poetic, it is helped by the chemistry he has with Caine.
Caine's introspective Fred balances a refined personality with the broiling conflict underneath his somewhat solitary. Using surreal imagery, Sorrentino explores his lead character's suffering and conflict, allowing the evocative dreamlike projection of his insecurities to redolently explore the screen. With Caine's talent quietly flourishing the film that relies on picturesque metaphors to enhance the character's inner turmoil, Youth stirs a mass of visceral excitements.

Against Keitel and Caine, there are a series of young actors who add another level of finesse to Youth. Rachel Weisz is always at her best when tackling the themes and surreal nature of an independent film (you should all go watch The Lobster now) and in Sorrentino's work, she offers no less. Her work as Lena transcends and in one particular scene, her breakdown is gripping and sensationally so. Paul Dano, a young actor who deserves a multitude of praise for his recent performances, is also equally brilliant and offers a further exploratory thread for Fred and Mike to journey down as a famous actor trying to work out his next project.
Youth definitely lingers exquisitely within the narrative. The concerto of age, art, and love is soulful as it conducts beautiful melodious explorations of growing old. The flickering images, whether overwrought or small, still flow long after viewing. Brooding with musical emotion, weighted in the score by David Lang, Sorrentino's sublime imaginings and story come together in a sentimental film that doesn't overbear. Youth is an arthouse answer to the invigorating The Best Marigold Hotel and therefore lacking in the rambunctious nature of the latter. However, there are enough themes here to enjoy Sorrentino's work in all its aching beauty.
---
YOUTH IS OUT ON DVD AND BLU-RAY NOW!