"Tiffany's" sings the sultry voiced Marilyn Monroe, clad in pink and diamonds as she sashays across the stage with top hatted men fawning all over her, draping sparkling jewelry across her. A black slim dress hugs the opulent Audrey Hepburn as she emerges from a famous yellow taxi in front of the titular store as she, covered in the glitzy rocks, munches on a pastry. Daisy Buchanan, walking through the billowing curtains of white on a summer's eve as she dangles her fingers bestowed with an acclaimed ring from the famous brand.
These iconic movie scenes have, of course, been made famous by Tiffany's & Co. And it's a name that many people will grow up with as long as they live within the walls of some sort of privilege. If anything, you'd have heard a nineties band somewhat aquatically named (Deep Blue Something) about the Hepburn film during the 1990s and if not, you'll say that we've got nothing in common, no common ground to stand on…

Anyway, all of the aforementioned pieces of popular media make their way to documentary Crazy About Tiffany's by Matthew Miele. Which is exactly what it says on the tin and I'm not going to delve too deep into the blurb because it's basically a bunch of people talking about Tiffany's….and Co.
Crazy About Tiffany's isn't exactly ground-breaking cinema based on an important and vital topic of conversation. No one is going to burn with thought and be encumbered by emotion as they watch these rich people, or admirers of rich people. It's shallow, it's superficial, and it's vapid. Think about how much you like to hear about the super-wealthy talking about all the great things they own that you could never, in a million years own, and the people who peddle the brand who talk about all the rich people they've dressed or the items they own. If that turns you off, then Crazy For Tiffany's isn't for you.
Look, deep breath, I'm going to say it: a lot of documentary's at the moment focus on the macabre. The destitute and the desolate. The heavy sadness that rolls and turns around this world has been caught by thousands of filmmakers and they are bleak, vital, and important. Crazy about Tiffany's deals with the fantastical and the opulent. The world we cannot reach as 1% of the country enjoy this lavish lifestyle. People lauding their memories of Tiffany rings and parties dedicated to the brand – it's almost enough to make you feel sick. Sick I tell ye!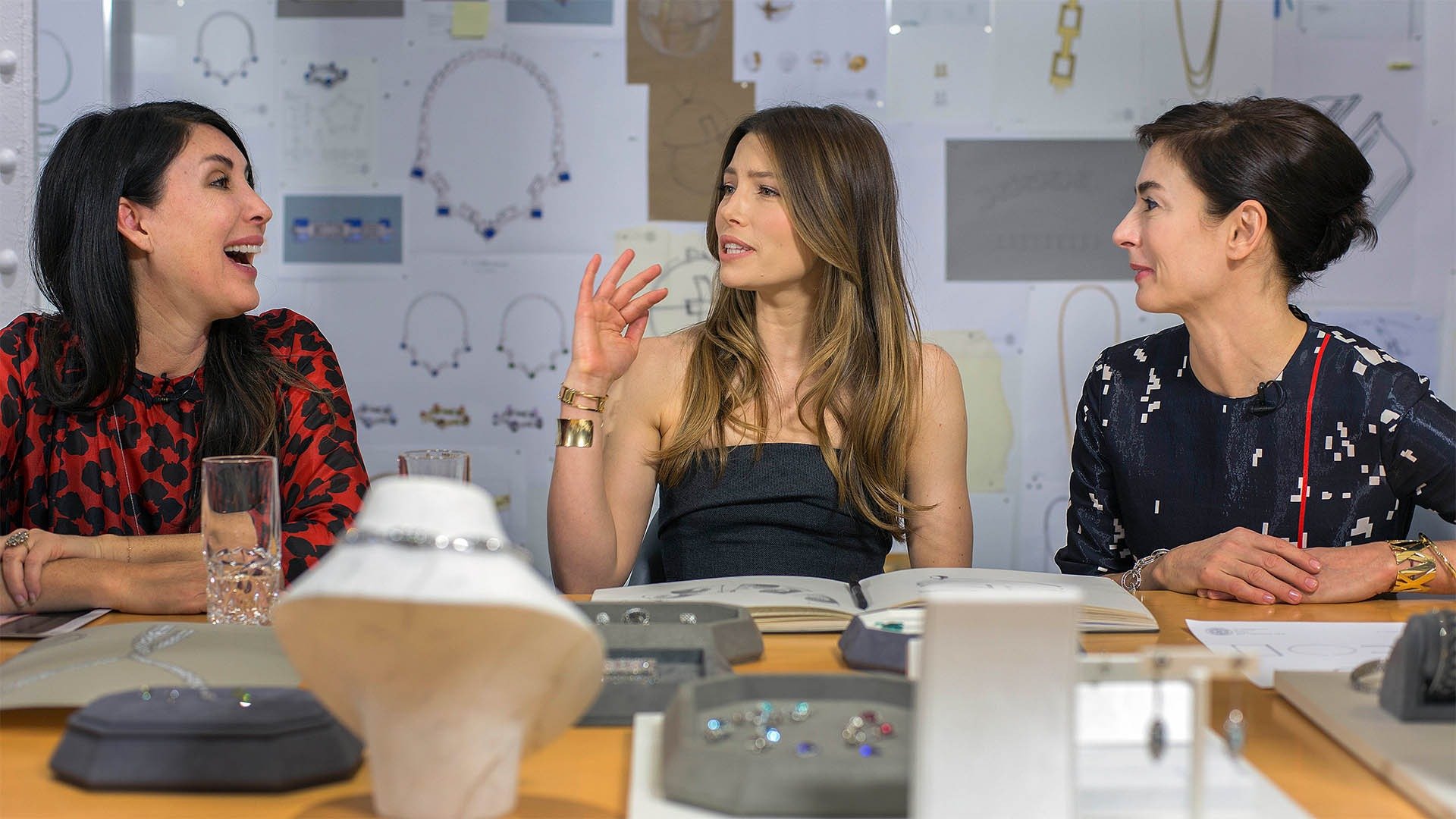 Against the backdrop of serious documentary cinema, Crazy About Tiffany's is a fun, albeit shallow, documentary about a world that we've all desired to have at one point in our lives. It's only taken me about 27 years to buy a nice dress more than £40 and still my breasts quivered in delight over the possibility of owning a Tiffany necklace or ring, to dance with the devils in the diamond moonlight and feel that wealth all over me. As much as we'd like to convince ourselves that we are selfless through and through, the decadent feeling of richness pulls you into that world.
Crazy About Tiffany's strokes at this very idea as well as exploring some of the media-heavy history of Tiffany's as a celebrity company. There is a lot intricacies about designing and marketing the jewellery that can be interesting to watch. You don't want to enjoy Crazy About Tiffany's and it is such an easy target for large amounts of rolling eyes and scoffing. But there is a part of you, perhaps in your big toe, that will be wide-eyed at the wonders on display and the history that topples out.
---
CRAZY ABOUT TIFFANY'S IS OUT ON DVD & BLU-RAY NOW!