Every town has its monsters.
That's the tagline for Billy O'Brien's indie horror flick I Am Not A Serial Killer. In the hub of London life, there are plenty of "monsters" in the city as Sweeny Todd would once sing and one may think it apt that O'Brien's work has its big opening here today with the likes of The Ritzy, Brixton, and Hackney Picturehouse all showcasing the film. However, a far cry from the hustle and bustle of the capital, I Am Not A Serial Killer is an exploration of a horror, old age, and adolescence against the backdrop of small town life.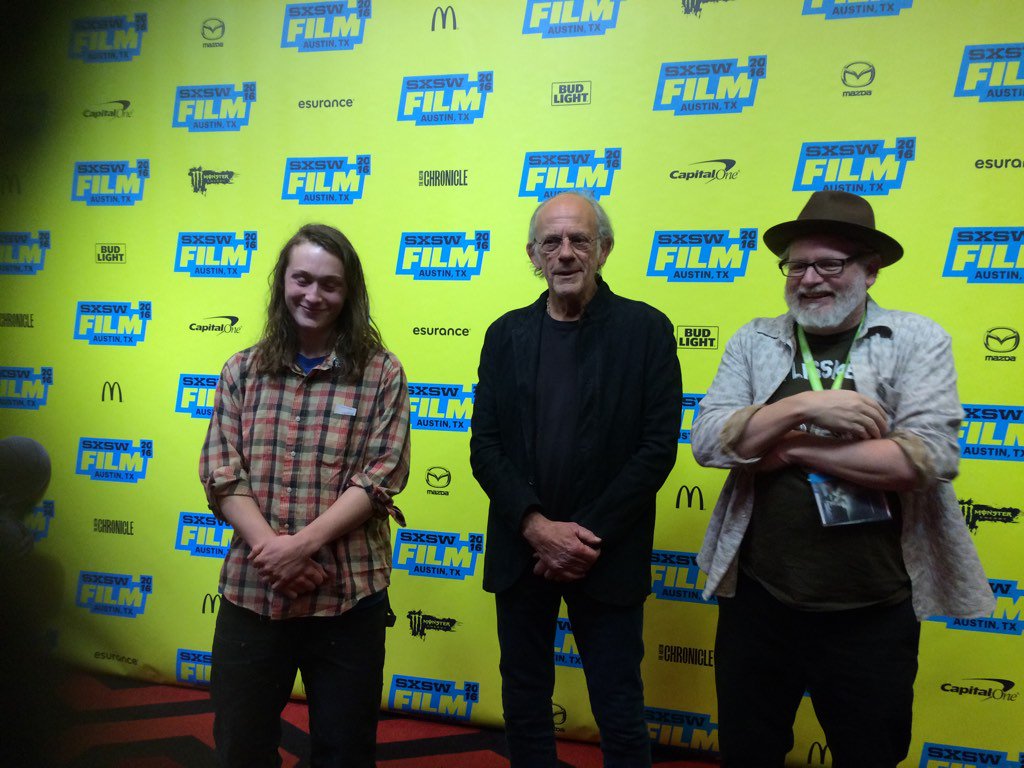 "I should get you to write the press release," jokes O'Brien as we talk about his latest release. Based on a book by Dan Wells, the movie tells a story of a teenager called Jon (Max Records) who is dealing with murderous tendencies and a sociopathic nature. When several murders are uncovered, Jon is determined to unravel the mystery and find the killer. "It's just a great book," he enthuses with a bounce in his voice, "It's not too big which is great for a filmmaker. If it's too dense, it's hard to compress into 90 minutes. There's strong characters, it's very dark, and it is very funny."
Despite the blood-shed and creepiness, O'Brien isn't wrong with his statement. I Am Not A Serial Killer will coax a lot of laughter from you. "It's very Irish with it's black humour," the Irish film director states, continuing his admiration of the book. "It completely turns at the end of the third head and that is something Christopher (Hyde) brought with his script. The source material felt like such a joy to work with."
Though the book was written in 2009 and the film is coming out today, I Am Not A Serial Killer has a distinct retro feel too it. This is largely due to O'Brien and his crew working on 16mm. "I've always shot in film," he says, speaking about the practise. "I went to film school in the nineties and shot on film since then. A lot of films seem to be look at the past and using old methods to convey this."

Another reason the horror has this retro aesthetic is because the team filmed in a town that, as Billy says, "hasn't changed in forty years." In fact, if Christopher Lloyd didn't hold a smartphone to take a photo of himself, you'd probably; assume this was a Stranger Things period  adventure when it is actually a smart combination of the old and the new. The small accommodating town that still has the same shops and families as it did in the seventies. It even has the same morgues which O'Brien was lucky enough to tour. "I remember in February, we were creating the film and wanted to look at undertakers and mortuaries and, in America, people are very open to the idea. We visited 8 or 9 of them. It was icky and interesting."

The experience left an impression as just looking at morgues tackled your conscious thought about it: "We don't think of it in a physical way. We look at it at the metaphysical way or the religious way. Morgues really take you into the mechanical elements of it. You also see plenty of dead people along the way."
The morgue they settled on was run by Gray Anderson who was very accommodating to the filmmakers. "He taught Laura Fraiser and Max Records all the workings of it. It was covered in a lot of black goo that got Robbie (Ryan, cinematographer) in the face." But Billy insists that Anderson was still in good spirits about the whole film despite the morgue being covered in sticky substances.
Noted in that paragraph was Max Records, a child actor who made his name in the adaptation of Where the Wild Things Are. Here as lead Jon, he certainly steels the show which is no easy feat when you are playing opposite Christopher Lloyd. At London Film Festival, where the film was launched to raving audiences, Billy O'Brien stated that the film would've fallen apart without Records which is true: His intellectual and astute way of fleshing out Jon to be a likeable would be murder is almost certainly a revelation in this year of terrific movies. "Max was involved for a year," Billy grins again, read to pour more compliments on his leading star,  "We were worried he was going to be too young when we tested him in 2011 but it took a while for the film to be fleshed out. Keeping in touch with him, when we got to shooting, he was 17 and just brilliant."
Records' performance was so good that it earned him a British Independent Film Award nomination for Best Actor which both myself and Billy agree, he should've won.
Despite the fact that Records steals all the scenes, Christopher Lloyd makes a raucous and looming performance alongside him as Mr Crowley. "It's hard to get an actor of prominence on your small film because they are more interested in big budget films than small indie ones. The agency that represented Chris gave us the script and  he loved the characters and material. He jumped straight on board."
It must've been intimidating to get a great actor like Christopher Lloyd onboard? "He was a joy to work with. Him and Max got on really well. Totally professional and great on set. You can just see that on the screen"
What makes I Am Not A Serial Killer so great is that it is a combination of the aforementioned themes plus one surprise one that we really cannot give way. The film is a turning pot of small town idle life with an adolescence tackling his mental illnesses while entering a devastating and dark mystery plot in his town. All this with droll comedy and a look at how age impacts us all. The genius synthesis makes a terrific watch but must have been tricky to convey. "The tone was set in the book, which we hope is almost identical. That was our guide really." O'Brien states whilst mentioning that it was hard to finance it in America because people wanted to put the film in one particular genre. "People wanted us to be more in a box but the end product is more to real life and our characters."
O'Brien also says that he had a tricky reception when showcasing the films at festivals stateside. "It's a very Irish thing, that black humour and the naturally like that. But horror always has comedy that comes innately to it."
Both myself and O'Brien resonate that fact and it's true, the more you laugh alongside the devastation ,the better the horror would be. O'Brien argues that it is harder to break outsides the confines of a genre like classic films did. "Terry Gilliam did something great. I mean Brazil is a weird cult movie that was done in the scale of a Hollywood blockbuster. It was a broader church where you could do anything. It makes you wonder if any of those directors such as David Lynch could make it today."
Though the UK film industry is slightly better in backing original independent films, diverse in subject, it is still stuck churning out  movies because, as O'Brien puts it, we're slightly obsessed about Royalty. "Period dramas have a great aesthetic to them. I started in art college and drew in production design so it is interesting to look at. But it's all regal and based on monarchy. Why can't we have back-alley dramas or a fantastic noir. There is so much you can do with history and science fiction. They try to suggest it's really expensive but that's absolute bollox. You can do it cheaply but producers are scared."
Luckily, I Am Not A Serial Killer has been met with raucous acclaim over in the UK. "We're so tiny but we've taken it to our hearts. I'm from here and Europe and they love it."
Although there is bloodshed and murderous moments, I Am Not A Serial Killer has scored highly with students and younger audience members. "A woman at a horror festival emailed me about showcasing the film in Slovenia," Billy laughs with his anecdote. "She stated that the kids picked it themselves to be screened and they loved it, particular Jon and it being shot on 16mm."
Which brings up another interesting point, many people are appreciating movies shot on film rather than digital, pleasing O'Brien. "I walked into Sainsbury's and they had a vinyl rack. I thought I'd never see the day. I think there is room for both the old and the new. If you restrict yourself to one thing,  it'll be hard to find and develop what we like."
Hinting at the possibility of a sequel falls into spoiler territory (there are six books in the Dan Wells series around Jon, however,) O'Brien has no plans yet. "We were talking about a TV series. Dan really makes characters and knows how to write them…"
"Who knows?" O'Brien finishes, "We'll see how it goes!"
The possibility of our characters traipsing across America or even the world, however, is a tantalising thought – especially after you've watched the movie. Perhaps an appearance in London could be on the cards for our heroes.
After all, every town has its monsters.
---
I Am Not A Serial Killer is out in cinemas now!