The British Academy Film Awards are here! Yes, that time of the evening

Pretty much all of the big films that have been nominated scored an award. La La Land won the most, scooping up five with Lion and Manchester by the Sea following with two. I Daniel Blake, Jackie, Florence Foster Jenkins, Fences, Son of Saul, and Under the Shadow all were awarded won each.
This leads us to the biggest upset. Excuse the capitals. NOTHING FOR MOONLIGHT? NOTHING AT ALL? BAFTA Members WHAT ARE YOU DOING? MOONLIGHT IS THE BEST FILM OF THE YEAR!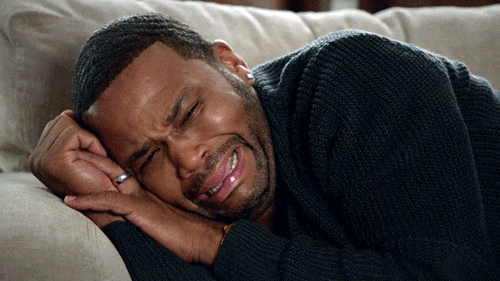 Anyway, we're excited that Kubo and the Two Strings battled against three heavy-weight Disney movies to scoop up the Best Animation and Kenneth Lonergan won Best Original Screenplay. Viola Davis scooped up Best Supporting Actress because she is a queen, Tom Holland won the EE Rising Star Award (that should've gone to Anya Taylor-Joy,) and was blessed by receiving the award by Davies, Emma Stone won Best Actress for La La Land which we cannot grumble about. Isabelle Huppert wasn't nominated and Here's To The Fools to Dream gave us tingles.
Biggest shocks include Dev Patel for Lion because we love Mahershala Ali for Moonlight. While we love British actor Patel, Ali should've won.
Nonetheless, it was a humour night filled with quips, gorgeous gowns, and a circus performance by Cirque De Soleil. Tom Holland's speech dedication was adorable and, yes, many of these speeches were filled with vit0ral against the British and American regimes. Though a lot of people will dismiss them as "luvvies," and "lefties," it's fantastic to see artists using their platform to speak out against governments that affect them, their fans, and people. Artists have every right to do so as they are too human beings. You also voted for the most rich and powerful to be in control of your life so stop being hypocritical in your bashing of the famous.
Congratulations to all the winners and nominees for a stellar evening. Here is the full list:
Outstanding British Film – I, Daniel Blake.
EE Rising Star Award – Tom Holland
Best Original Music – Justin Hurwitz for La La Land
Best Costume Design – Madeline Fontaine for Jackie
Best Hair and Make Up – J. Roy Helland and Daniel Phillips for Florence Foster Jenkins
Best Sound – Claude La Haye, Bernard Gariepy Strobl, Sylvain Bellemare for Arrival
Best Short Animation – A Love Story
Best Short Film – Home
Best Editing –  John Gilbert for Hacksaw Ridge
Best Production Design – Stuart Craig and Anna Pinnock for Fantastic Beasts and Where to Find Them
Best Documentary – 13th
Best Film not in the English Language – Son of Saul
Best Adapted Screenplay  – Luke Davies for Lion
Best Supporting Actress – Viola Davies for Fences
Best Animation – Kubo and the Two Strings!
Best Special Effects –Robert Legato, Dan Lemmon, Andrew R. Jones, and Adam Valdez for The Jungle Book
Best Outstanding Debut by a British Director/Producer/Writer  – Babak Anvari, Emily Leo, Oliver Roskill, and Lucan Toh for Under the Shadow
Best Supporting Actor – Dev Patel for Lion

Outstanding Contribution to Cinema – Curzon Cinemas

Best Cinematography – Linus Sandgren for La La Land 
Best Original Screenplay – Kenneth Lonergan for Manchester by the Sea 
Best Actress – Emma Stone for La La Land
Best Actor – Casey Affleck for Manchester by the Sea 
Best Director – Damien Chazelle for La La Land
Best Picture – La La Land
BAFTA Fellowship – Mel Brooks