Now that Moonlight has rightfully enjoyed it's moment in the awards season spotlight, it seems highly appropriate that the BFI Southbank is bringing us a month jam packed with screenings and events celebrating diversity in cinema.
The first half of March sees the BFI saluting women in film, both on screen and behind the lens, in honour of  International Women's Day. The presence of influential females can be felt throughout the majority of the BFI's schedule, from this month's previews, led by the peerless Isabelle Huppert starring in Paul Verhoeven's much vaunted new film Elle (March 2nd), to the Audience Choice screening on March 12th, where Ripley's Alien (The Director's Cut) won the vote against Katniss and The Hunger Games in the battle of the cinematic heroines.
Spearheading the festival of femininity is a retrospective of Kelly Reichardt, one of America's foremost independent film-makers, which sees screenings and discussions of her previous works, and also includes this month's main new release, Reichardt's latest film, Other Women. On general release from Friday 3rd with the first showing featuring an introduction by the director herself, the film stars the triumvirate of Laura Dern, Michelle Williams and Kristen Stewart and is already garnering serious praise.
Other highlights include a preview screening of Olivier Assayas' Personal Shopper, which divided critics at Cannes but nevertheless won the the best director award; a Q&A session with highly respected news journalist Katie Adie; and Maya Angelou: And Still I Rise, the first ever feature length documentary about the indomitable entertainer and activist.
For those looking for some slightly more testosterone led entertainment, the BFI also has a celebration of the career of the highly influential but largely unheralded French director Jacques Becker; screenings of  classic films such as Roman Polanski's Chinatown and Michael Mann's Heat; and, in a rare treat (unfortunately for members only), Simon Pegg introduces a showing of the Coen Brothers 1987 screwball caper Raising Arizona.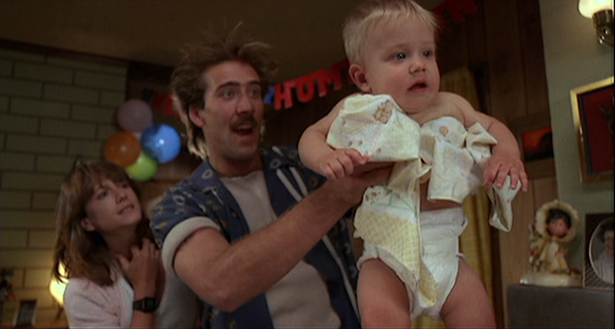 The second half of March is dedicated to BFI Flare: London LGBT Film Festival, which runs from the 16th to 26th. Now in it's 31st year, the festival showcases the best of LGBT cinema from around the globe, with a wide range of screenings, talks and events exhibiting the past, present and future of Queer Cinema.
The festival offers another chance to see the newly crowned Best Picture Winner Moonlight on the big screen, as well as other highlights including Oldboy and Stoker director Park Chan-wook's new film The Handmaiden (based on Sarah Waters novel Fingersmith) and a glorious sing-a-long screening of Marilyn Monroe's musical masterpiece Gentlemen Prefer Blondes on Monday the 20th.
---
 As ever, please consult the BFI Southbank website for more dates, time and further information on the vast array of events happening in March.