by Wayne D'Cruz
Mary (Mckenna Grace), a seven-year old math prodigy lives a sheltered life with her uncle, Frank (Chris Evans) and their next-door neighbour Roberta (Octavia Spencer). Owing to Frank's pursuit of a simple life for her and well, his resolute denial, Mary's advanced skills remain unbeknownst to the larger world. That is, until she enrols at the local school. Mary's teacher, Bonnie (Jenny Slate) soon identifies her abilities and pieces together her story. Cue in the offer of a full private-school scholarship and a wholly different life marked by the return of her steely grandmother, Evelyn (Lindsay Duncan) with a custody case.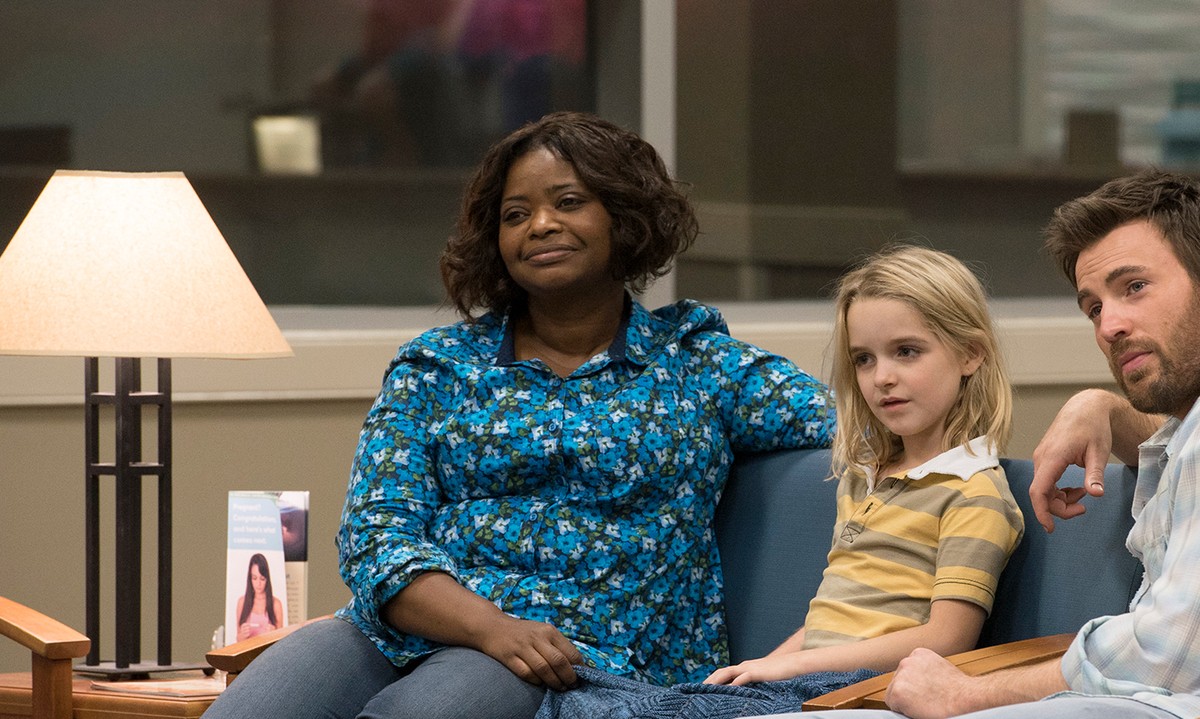 With an intriguing premise and an impressive cast, Gifted manages to set the stage right. The true star of this piece is undoubtedly Mckenna Grace whose emotional range is to be marvelled at. She tugs at your heartstrings in the film's key scenes and matches Evans at every step of the way. As the restrained and charismatic guardian, Evans essays the role of Frank effortlessly. Similarly, Duncan triumphs in her portrayal of the determined Evelyn.
Frank and Bonnie's budding romance allows for an examination of morality that thankfully stops short of being preachy (and is far, far away from the dark world of HTGAWM's Frank and Bonnie). It is quite the shame that Bonnie along with the feisty Roberta gets sold short. As always though, Octavia Spencer is a treat to watch and delivers what is arguably the wittiest line of the film, when chiding Frank for his selection of a lawyer.
Gifted marks the return of Marc Webb in his indie boots that only fit him all too snugly, since (500) Days of Summer. His deftness with the genre is apparent through the roughly 100 minutes of screen time. That being said, Gifted is unlikely to go down in the canon anywhere near (500) DoS. Whilst Gifted certainly has a lot of heart, it charts an unoriginal, predictable course midway through the film. The compromise that Frank and Evelyn reach defies logic, sticking out like a sore thumb. This entire sequence undid some of the magic, which the film succeeds to cast until that point. However, where it fails with plot, Gifted flourishes with its characters. Webb imbues in each one of them a certain satisfying and often charming je ne sais quoi.
Its flaws notwithstanding, Gifted is worth a watch for its tender moments. Straight-up, classic American indie fare, there is enough soul in here to melt the coldest of hearts.
---
Gifted is out on DVD & Blu-Ray now!