Half of 2017 has flown by and we've already seen some of the best that cinema has to offer. We're truly in a golden age of films from independents to blockbusters, we're getting spoilt from the movie industry.
Our writers have collated their favourite films of the year so far. What more goodness will be coming our way? It's going to be terribly exciting.
Moonlight
What We Said: "Jenkins may be a rookie director but his style is so fluid and natural you would have never guessed. His use of camera work as well as colour to express emotions and narrative are brilliant. He mixes the darker, grittier backdrop of Miami with beautiful sunsets and soft beaches. The film may be brutal but beauty and compassion feel always on the horizon in the world that Jenkins has painted here.. The absolute essence of film-making; A wonderful, unflinching, and mesmerising coming of age drama. Not just powerful but a vital and necessary film."

La La Land
What We Said: "Every sense of yours will thank you for the cinematic experience of La La Land. Not a second on the screen is wasted as Chazelle's conjures splendour in pounding earnestness. You'll leave the cinema with a song in your heart and a skip in your step, racing back into the world to follow that hopeful voice inside of you.
La La Land begs you to fall in love with the big screen, the fall in love with your dreams, fall in love with music.
To just fall in love."
Manchester by the Sea
What We Said: "Leading this slow burn drama is an incredible Casey Affleck. In this role he portrays a wounded and haunted man trying to overcome his past tragedies. The repetition of the film's opener suggests a simple man but as the film progresses it is clear that anger, hatred and emotional turmoil bubbles under his stoic persona. Through outbursts of aggression and the relationship with his nephew his character devolves and audiences will be gripped. An emotional, heartfelt and ultimately human tale of loss and love. Simple this film may be, but the cast lift it above and beyond."
Get Out

What We Said: "Insane in a good way, mind. Jordan Peele's work here is an intellectual deviation from the classic horror set up whilst also critically analysing America and its values. For the thriller angle, Peele takes you down particular paths only to switch the destination in a glorious and wickedly scary manner. Imagine the film in a scene with groundskeeper Walter running head onto Chris. You're unsure and freaked out by the unfamiliarity and oddity on display, believing that Walter will tackle Chris for sure only, at the last minute, you see him careen off  in a different direction, leaving you bewildered in the greatest way. You've got to see it to really get the gist of those kinds of set ups, something I hope this review entices you to do."
Baby Driver
What We Said: "Primarily an extraordinarily adept visual storyteller, Wright keeps the proceedings bouncing along colourfully, noisily and speedily from one crisis to the next. Baby Driver is, in essence, a thrilling and original cinematic joyride that pays homage to heist masterpieces and reaffirms Edgar Wright's standing as one of the most entertaining and inventive British filmmakers operating today."
Elle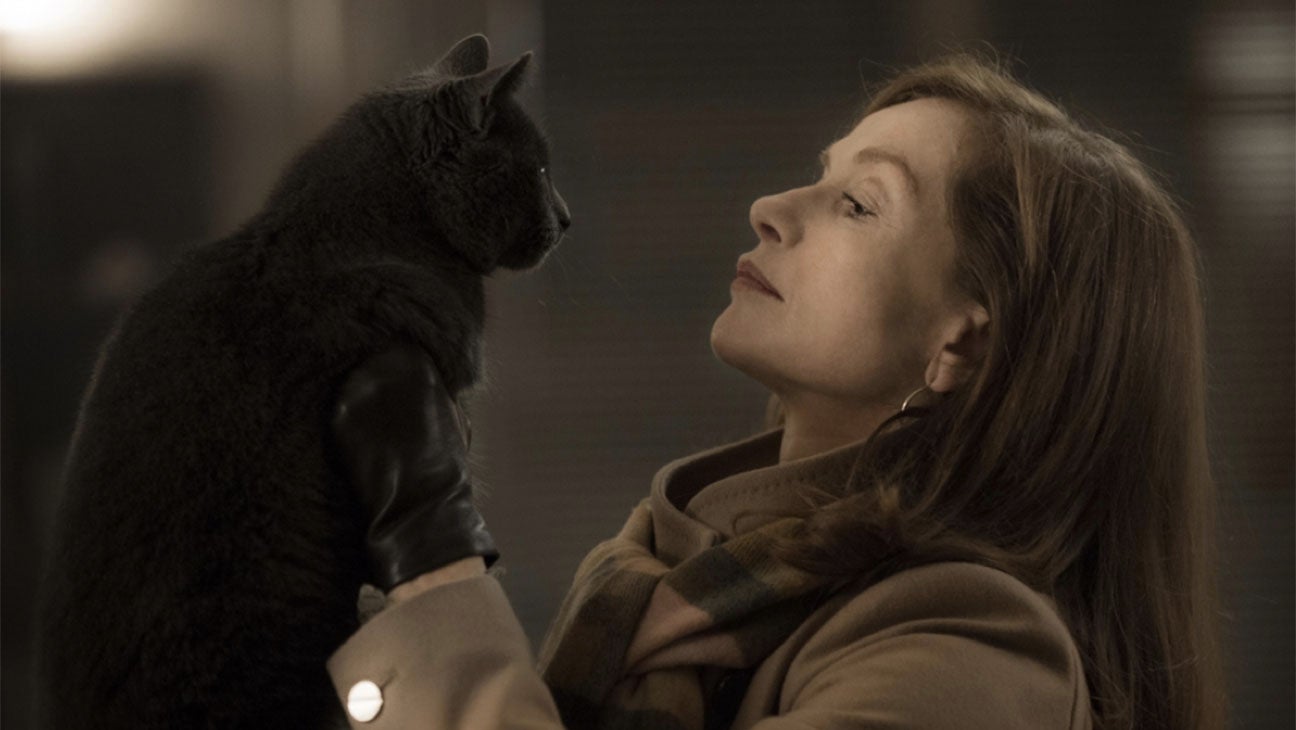 What We Said: "The intellectual weaving of complex themes all enhanced by Huppert's superb acting that tackles such a weighted role makes Elle a daring, different, and devastating genius movie. Explicit and grisly, humorous and harrowing, sickening and oddly fun, David Birke's script is devilishly taken and embellished greatly by Verhoeven. Whether you appreciate the film or find it too disturbing, Elle and her tale will stick long within your mind."
 The Transfiguration
What We Said: "Described by some critics as a neo-realist vampire movie – Nosferatu shot by Vittorio De Sica – The Transfiguration is filmed with long lenses in locations where the locals don't know they are in a movie; at least one scene has a tell-tale wobble. On the scale of Milo's favourite vampire movies, it is closer to Martin than Let The Right One In. Milo frequently asks if he can leave, rather than enter."
Raw
What We Said: "Reminiscent of Jorge Michel Grau's We Are What We Are, John Fawcett's Ginger Snaps and the body horror of David Cronenberg, Raw displays its own singular voice. Ducournau's film is lurid, visually striking and full of images that will shock. Together with cinematographer Ruben Impens's fevered images and use of colour (including a fabulously sensual paint scene) and Jim Williams's chilling score, Ducournau creates a nightmarish fable which slyly examines some of the monstrous aspects of trying to 'fit in' to the roles sanctioned by society."

Mindhorn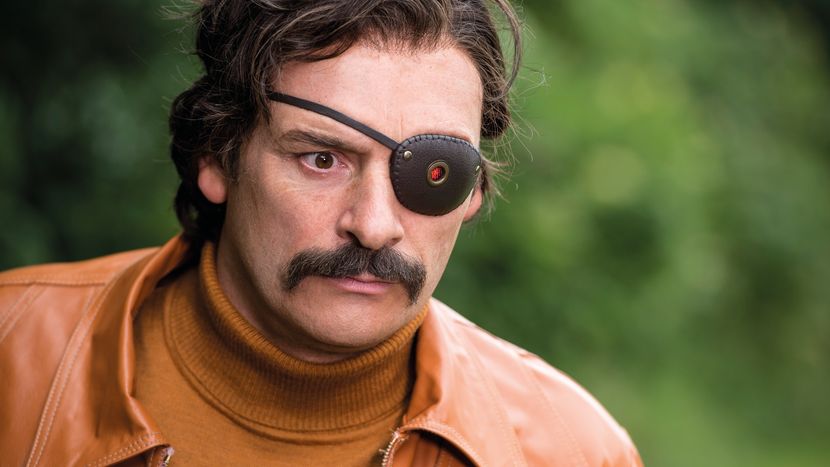 What We Said: "The jokes fly thick and fast, with only a scant few lines that don't contain some form of pun, double entendre or witticism. Both Barratt and Farnaby have embedded part of their soul into the script and it shines through in a glorious, almost blinding light.
Of course, it's not just Barratt who makes the film. He is backed up by a phenomenal supporting cast including Essie Davis, Andrea Riseborough and there are even cameos from Steve Coogan and Kenneth Branagh to help take the level of awesomeness that is this film to stratospheric heights!"
Split
What We Said: "James McAvoy is no stranger for tackling the depth of a broken soul or mind. The Ruling Class production saw him as a paranoid schizophrenic with delusional thoughts, Macbeth allowed McAvoy to enter the depths of a tortured King, and Filth  saw his vicious police office dwindling with pressure and bipolar. Each of these performances McAvoy embodied whole-heartedly with an astute empathy that is unwavering always. This is a talent he takes forth with rapturous skill. In initial interviews, it was clear that McAvoy had researched as much as he could and developed the characters with an  of each and every persona."
---
What's been your favourite of 2017 so far?