I was milling around Twitter yesterday when someone started talking about how much funnier life would be if Magneto (from X-Men) didn't control metal. Instead, he controlled cheese. Imagine how hilarious it would be if big ropes of cheddar were wrapped around people's throats as they clenched in terror. Imagine a tidal wave of nacho cheese raining down in fiery passion. Imagine big balls of Edam chasing you down hills as you run from a Magneto with an ever so look of gravitas on his face. It would be hilarious.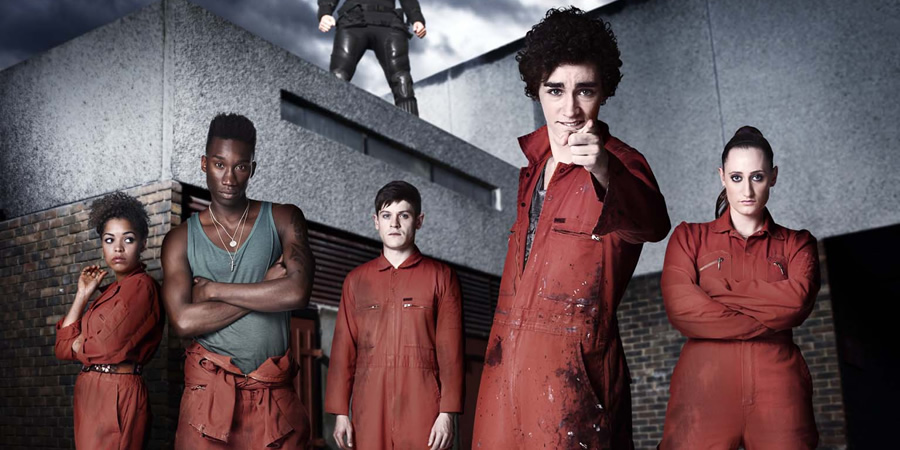 In actual fact, we don't have to imagine pasteurizing villain because Channel 4's epic dark science fiction comedy, Misfits, did just that. And I'm ruminating on how genius this show was, what with it's stars such as Iwon Rheon and Ruth Negga romping off onto films and shows such as Loving, The Defenders, Preacher, and a tiny indie series called Game of Thrones. I cannot help but think fondly of the television show that decided to place ruffians with extraordinary gifts. Misfits centred around a bunch of the titular namesake hooligans serving community service time for an assortment of different crimes. There is the annoyingly gobby Nathan, the brooding Curtis, the chavvy Lauren, the flirty Alisha and the shy Simon. Out one day cleaning the streets, they are struck by an unknown curse and giving extraordinary powers. That same storm, however, sets off a stream of crazy events that put the team in jeopardy.
One of the greatest things about Misfits was the characters and dialogue. Coming from the writer of Hustle and Merlin Howard Overmen, the show was the perfect balance of hysterical surreal comedy and characters that you fall behind. Feeling like a better version of Heroes, slapping delinquents with superpowers and watching them run with it was a strangely realistic way of people inundated with gifts. The chemistry between the group and the shifting dynamics is of a high calibre, gifted by the stellar acting particular from Robert Sheehan and the  aforementioned Rheon playing polar opposites with the clown and the nerd respectively. The development of the storylines, plus throwing in subpar powers that would never have occurred to Stan Lee and villains surprisingly terrifying made it an intriguing and exhilarating show.
Talking about chemistry, as the television show progressed, one of the better story arcs was the relationship between Simon and Alisha. Bound in a time loop, though the pairing may seem at odds at first, when Simon's future self is sent back in time to save her, they fall in love. It is honestly one of the more compelling relationships of any television series, juxtaposing a shyer Simon with a more developed one that Alisha is attracted too. The turning events, spiralling between life and death, is poetically done.
Misfits was above all things a hilarious and adventurous. It may have gone downhill as actors and characters were bumped off, but the finale two series were held together by the enigmatic Joe Gilgun. Though the storylines jumped the shark, even for a show like Misfits, there was general likeability and it was still a highly enjoyable madhouse that excelled on television. Winning the 2010 BAFTA Award, Misfits was ingenious and proved exactly what happens when ordinary people are given astonishing powers.
---
Misfits is available on All 4