If you are anything like me, the romantic comedy is boring genre. True, there have been some remarkable films out there that fill you with glee and humour, but over the years, Hollywood has churned out formulaic pieces, making the whole genre quite tedious and bland.
As with most cinematic outings, it is up to the work of independent filmmakers to tackle these films with creative gusto. Like Michael Showalter's The Big Sick, which is out today. The film revolves around a couple who are torn apart by their family expectations as well as a coma. To celebrate the release, we're taking a look at the best unusual romantic comedies you may not have seen.
Lars and the Real Girl (2007)
Ryan Gosling has been the face of plenty romcoms and romdrams. His pretty good looks means he has accumulated a hefty fanbase thanks to his work in the likes of Crazy. Stupid. Love and The Notebook. However, Gosling is so much more than this and, at times, varies away from his box to produce compelling and weird films such as Lars and the Real Girl. Man, you have to watch Lars and the Real Girl which sees a man embark on a relationship with a doll. Awkward, cringey, and bloody funny, Lars and the Real Girl works because director Craig Gillespie, screenwriter Nancy Olivier and Gosling work  well together, producing a soulful and heart-filled comedy.
Drinking Buddies (2013)
Joe Swanberg's 2013 escapade into the world of micro-breweries and unspoken romantic love is perhaps one of the most relaistic of recent years. Starring Olivia Wilde, Anna Kendrick, Jack Johnson, and Ron Livingston, Drinking Buddies revolves around Kate, a manager of a beer company who has a flirtatious relationship with colleague Luke, despite their work environment and their respective partners. All players within this film…brew (ha ha)… up an intricate piece that is extremely human as it is mirthful. As Kate rages through episodes with Luke, and the pairs chemistry heats up (as does Wilde and Johnson's) this becomes an unmissable indie feature.
Submarine (2010)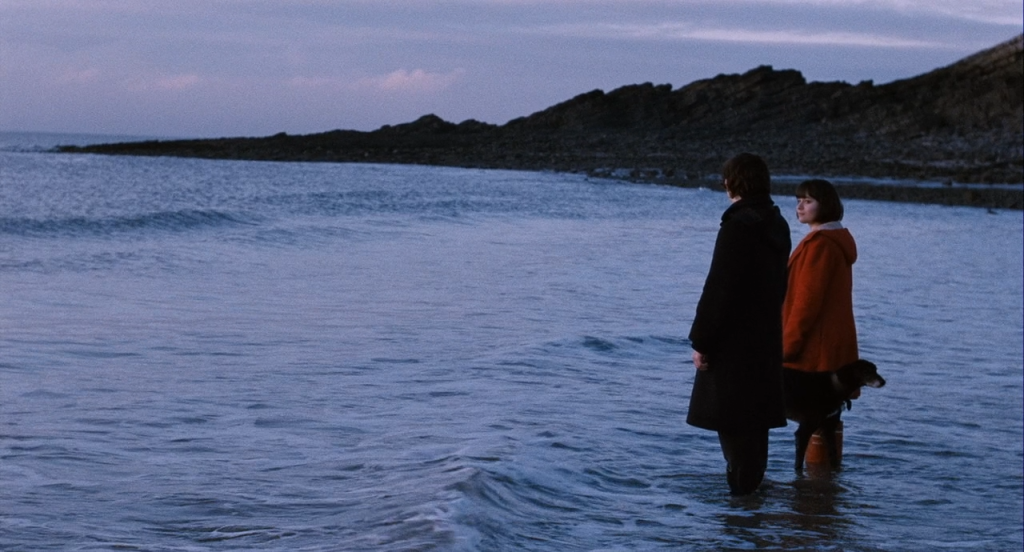 The IT Crowd's Richard Ayoade has proven he is one of the greats when it comes to indie films. He's done like…two… but they are bloody brilliant. His most recent was Jesse Eisenberg lead film The Double whilst his most acclaimed certainly has to be this coming of age romantic comedy. The film revolves around quirk adolescent Oliver who develops an infatuation on Jordana as they explore weird parts of the 1986 era. Droll in every sense of the word, this is an captivating and brilliantly shot film, framed by the relationship of the two impressive young leads (Craig Roberts and Yasmin Paige.)
Harold and Maude (1971)
Speaking of Craig Roberts, don't you think he'd make an impressive Harold if they redid Harold and Maude? That being said, I wouldn't want them touching this cult classic because it is brilliant. Staring Ruth Gordon and Bud Cort, the film revolves a young man who is obsessed with death and feigning suicide much to the chagrin of his increasingly detached mother. He finds solace in an old woman and the pair become pranksters across their town. Whilst it flopped initially on release, Harold and Maude has a collection of obsessives, myself included, that love it's take on existentialism with pitch black humour delivered superbly by Cort and Goron.
Eagle vs Shark (2007)
Taika Waititi is the man of the moment. I mean. Look at how cool he is:

Anyway, even though Thor: Ragnarok is a massive blockbuster, Waititi made his name with spectacularly different comedies including Boy and the hit What We Do in the Shadows. One of his best movies is Eagle vs Shark. The film revolves around Lily who develops a crush on Jarrod, despite his indifference to her. Following him to his hometown where he wishes to exact revenge on his childhood bully, Lily tries desperately to make him notice her. Toe-curling awkwardness with an extravagant hilarious fair, Eagle vs Shark is strangely sweet, greatly realised, and has one of the funniest moments on screen you'll ever see.
Wristcutters: A Love Story (2007)
Often the best black comedies come from a dark and very real place. Whilst suicide may not utter laughs, using humour to excavate emotions and issues surrounding the act is often excellent. In the case of Wristcutters, there is an exploration this topic in a rather witty way. It evolves around an afterlife meant solely for people who committed suicide where they can no longer smile. With Patrick Fugit, and Shea Whigham, this is a deep comedy with fantastic poignant merit as well as hilarity.
---
The Big Sick is out on DVD & Blu-Ray now!