The UK's third longest running film festival is back for another year; from 19th-26th October, you can head on down to the Arts Picturehouse Cinema and other venues across the country for a gloriously diverse and always top quality range of films and shorts. So, what's on offer this year?
For the sixth year running, the festival will be showcasing Camera Catalonia; Camera Catalonia is a strand dedicated to contemporary Catalan cinema, which profiles the varied and creative output arising from one of Europe's oldest cultures. Highlights include: The One Eyed King, a dark comedy from writer-director Marc Crehuet; and the Spanish Civil War epic, Uncertain Glory, based the novel of the same name, considered by many to be one of the best Catalan novels of all time. African cinema will also be on showcase this year, with five of the best African films from the last year being played, including John Tergrove's award winning coming of age film The Wound.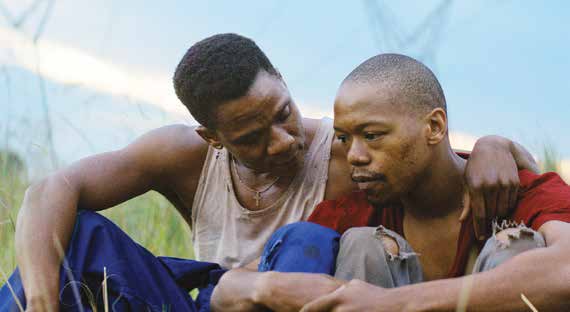 This year's Microcinema strand focuses on Archive and Memory, and includes restorations of Margaret Taits' On the Mountain, and Margaret Respe's Blue on White Edge and Frames, plus a film from the 2016 Tait aware winner Kate Davis called Charity. Works by Cordelia Swann, Sarah Wood, Gair Dunlop, Sam Ashby and Dick Jewell complete the programme, and all sessions will be free of charge. In the beloved Archive strand, you can check out live music from festival regulars Neil Brand, Stephen Horne, and John Sweeney, as well as restorations of The Wages of Fear and rare German silent film The Woman Men Yearn For, which no film lover would want to miss.
As far as the family is concerned, you can enjoy the new series of Peppa Pig as well as highlights from cBeebies, or if you're more of a Disney fan, then be sure to check Disney's earlier and latest animated features, Snow White and the Seven Dwarves and Moana. Older children are cetered for to, as there will be screenings of Studio Ghibli's The Red Turtle, the documentary The Eagle Huntress, Indian film I Am Kalam, Hong Kong short film The Infamous Chalk Girl, and French classic Red Balloon.
The full film programme including Opening and Closing night galas, main features, and themed festival strands, along with details of UK Premieres, visiting filmmakers, and special events will be announced in late September with tickets going on sale in early October.
---