Travelling has always been something completely terrifying, especially when you do it alone. You have to put your faith in strangers miles away from home. Despite being in a world where you can call, text, or contact friends and family on social media, the strangeness of a city can really burden your experience. This is especially so when there are people globally ready to exploit your bewilderment and naivety. Tourists can be susceptible to a lot of evil and manipulative folk whilst on their travels.
That is the core of the Berlin Syndrome, a thrilling yet horrific extremity of a young woman's German tour.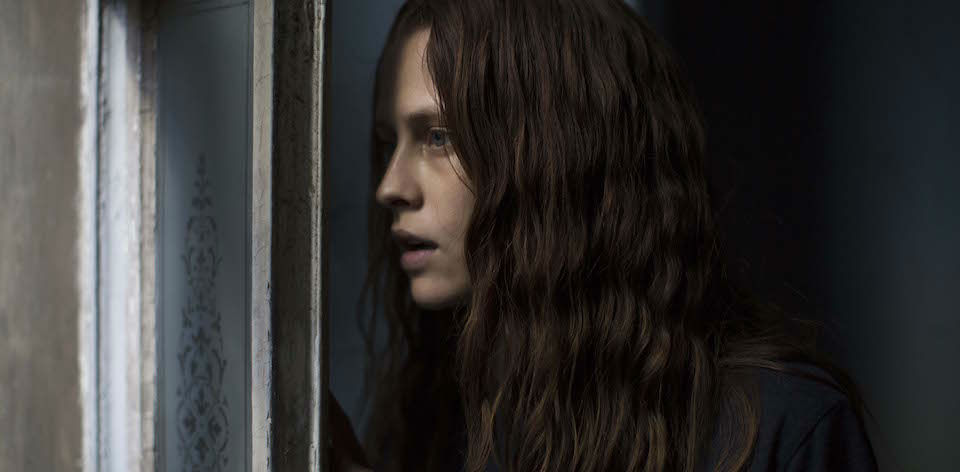 Berlin Syndrome, directed by Cate Shortland, revolves around Clare, an Australian tourist backpacking through Germany. Whilst staying in Berlin, she stumbles upon a local man named Andi and the pair hit it off immediately. However, after a one-night stand with him, she finds herself locked up in his apartment. In an isolated block of flats as part of a destitute area of the city, Clare becomes his prisoner. Starring Teresa Palmer and Max Riemelt, Berlin Syndrome tackles Clare's attempt of escape and survival.
Palmer excels in the tormented role of Clare. At the beginning of the film, she approaches her travels with a cautious wonderment, looking to capture the city for her photography. There is already a caged element to her role, keeping one step back in worry. But when she meets Andi, she opens herself up a little, and that is what he exploits. Palmer has to transcend from this fresh traveller waiting to see the world to a woman entrapped, terrified, and determined. It is a  superb performance that is nuanced in Palmer's approach as she unravels with desperation and fear. In her role, Palmer evokes fear in confinement but it is restrained and without cliche.
Opposite her as Andi, Sense8's Riemelt plays a complex and brooding villains with every bit of child-like entitlement – to him, she's a toy that he refuses to relinquish until another shinier one comes along.  His charm and persona vanish overnight and Riemelt's captor role is intricately done.
Shortland off-sets different parts of the city and creates a claustrophobic film in every sense. Stripping Clare's experience down from a colourful city to explore into a murky single bed flat sluices down the audience experience into a caged  and wrought movie. Berlin Syndrome encases the viewer as much as the lead character and unravels the truth of Andi's act in an engrossing way when told through her eyes. This only falters because the narrative chooses to focus too much on Andi away from the flat, his life knowing he has captured a woman awaiting him back home. This relieves us of the tension mounted in Clare's world.
Ultimately, Berlin Syndrome is a brilliant movie due to Palmer's outstanding lead performance and Reimelt's affecting antagonist. Shortland  presents a complex tale and though there are moments of shock and anguish, there is a bubbling of understanding underneath it.
---
Berlin Syndrome is out now on DVD & Blu-Ray!