We try to celebrate independent cinema as much as we possibly can here, which is why The Independent Spirit Awards are always so exciting. It's amazing to see the year's most outstanding smaller pictures get the glory, and this year is no exception. This year's nominations speak volumes of just how good 2017 cinema was.
Call Me By Your Name leads the pack with six nominations, including Best Feature, Best Director for Luca Gudadagino, and two acting nominations for stars Armie Hammer and Timothy Chalamet. Guadagino has stiff competition from Chloe Zhao (The Rider), Jordan Peele (Get Out) and Sean Baker (The Florida Project), who's respective films will be up against the LGBT romance for Best Feature, as well as Benny and Josh Safdie for Good Time and Jonas Carpigano for A Ciambra.
Rounding out the Best Feature category is Greta Gerwig's coming of age hit Lady Bird, also bagging nominations for Best Actress for star Saoirse Ronan – Taking on the likes of Margot Robbie, Frances McDormand and Salma Hayek – and Screenplay for Gerwig herself. And as if Best Director wasn't enough, Jordan Peele bags himself a well deserved Best Screenplay nomination for hit horror/thriller Get Out, which also sees lead star Daniel Kaluuya nominated for Best Actor. Up against Robert Pattinson, who's exciting new film Good Time is up for Best Supproting Actor for Benny Safdie, and James Franco's turn as bizarre filmmaker Tommy Wiseau in The Disaster Artist, Kaluuya has his work cut out for him, but with one of the best performances of the year under his belt, he stands a good chance.
There's plenty of a variety in the nominations this year; the makers of films like Ingrid Goes West, A Ghost Story, Patti Cakes, The Transfiguration and The Big Sick are all being celebrated for their outstanding efforts on their first features and for their extremely low budgets. As far as world cinema goes, some of the best films we haven't had our hands on yet like A Fantastic Woman and I Am Not a Witch, but that's only the tip of the iceberg. Despite some surprising snubs – Guillermo Del Toro's The Shape of Water is noticeably absent – there's a fantastic range of films up for contention, and we should feel lucky to have films like this being made.
The 32nd Independent Spirit Awards are being hosted on 3rd March 2018.
Check out the full list of nominations:
Best Feature
"Call Me by Your Name"
"The Florida Project"
"Get Out"
"Lady Bird"
"The Rider"
Best Director
Jonas Carpignano, "A Ciambra"
Luca Guadagnino, "Call Me by Your Name"
Jordan Peele, "Get Out"
Sean Baker, "The Florida Project"
Benny and Josh Safdie, "Good Time"
Chloé Zhao, "The Rider"
Best First Feature:
"Columbus"
"Ingrid Goes West"
"Menashe"
"Oh Lucy"
"Patti Cake$"
Best Female Lead
Salma Hayek, "Beatriz at Dinner"
Frances McDormand, "Three Billboards Outside Ebbing, Missouri"
Margot Robbie, "I, Tonya"
Saoirse Ronan, "Lady Bird"
Shinobu Terajima, "Oh Lucy"
Regina Williams, "Life and Nothing More"
Best Male Lead
Timothee Chalamet, "Call Me by Your Name"
Harris Dickinson, "Beach Rats"
James Franco, "The Disaster Artist"
Daniel Kaluuya, "Get Out"
Robert Pattinson, "Good Time"
Best Supporting Female:
Holly Hunter, "The Big Sick"
Allison Janney, "I, Tonya"
Laurie Metcalf, "Lady Bird"
Lois Smith, "Marjorie Prime"
Taliah Lennice Webster, "Good Time"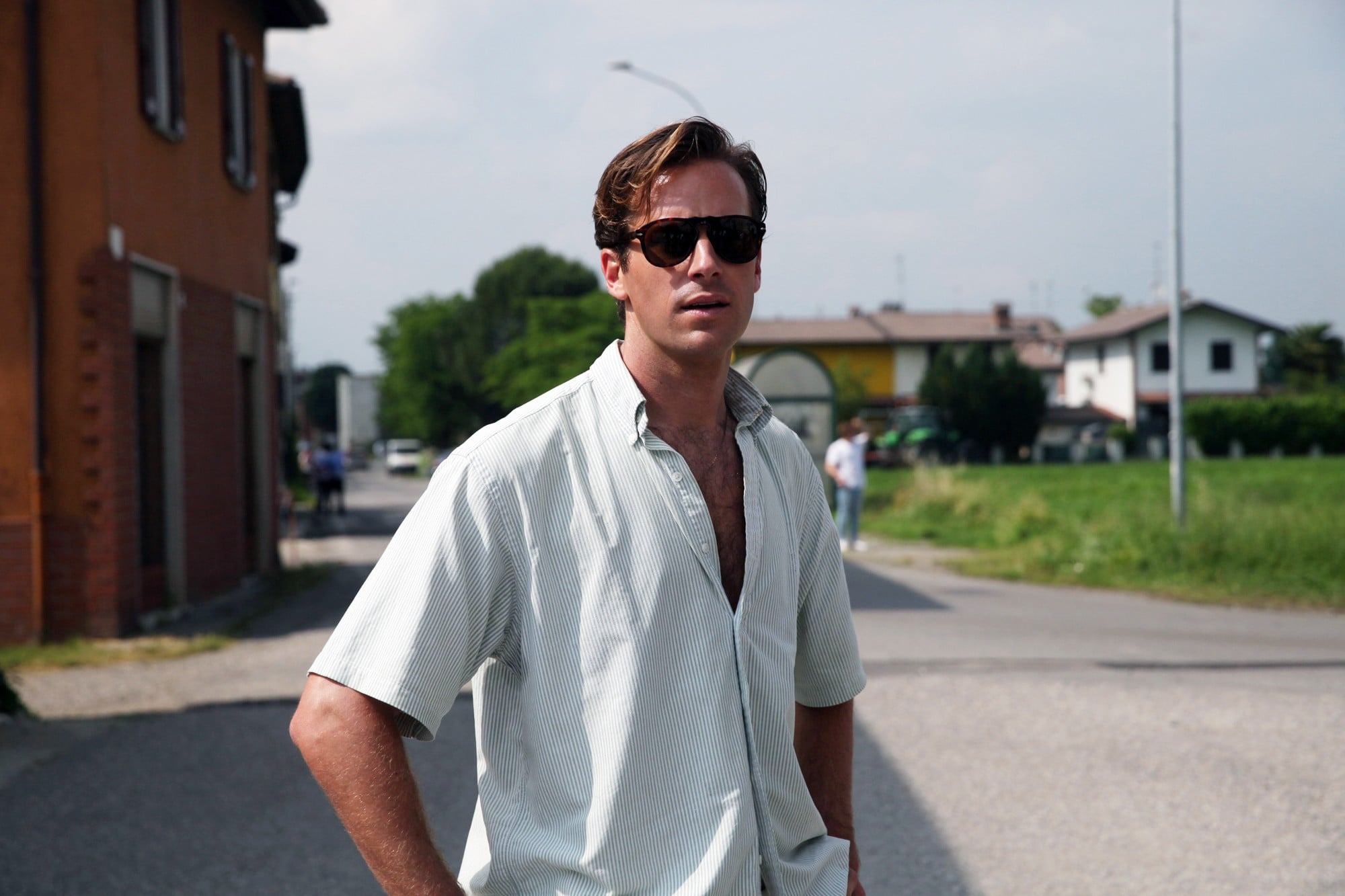 Best Supporting Male
Nnamdi Asomugha, "Crown Heights"
Armie Hammer, "Call Me by Your Name"
Barry Keoghan, "The Killing of a Sacred Deer"
Sam Rockwell, "Three Billboards Outside Ebbing, Missouri"
Bennie Safdie, "Good Time"
Best Screenplay
"Lady Bird"
"The Lovers"
"Three Billboards Outside Ebbing, Missouri"
"Get Out"
"Beatriz at Dinner"
Best First Screenplay
"Donald Cried"
"The Big Sick"
"Women Who Kill"
"Columbus"
"Ingrid Goes West"
Best Cinematography
"The Killing of a Sacred Deer"
"Columbus"
"Beach Rats"
"Call Me by Your Name"
"The Rider"
Best Editing
"Good Time"
"Call Me by Your Name"
"The Rider"
"Get Out"
"I, Tonya"
John Cassavetes Award
"A Ghost Story"
"Dayveon"
"Life and Nothing More"
"Most Beautiful Island"
"The Transfiguration"
Robert Altman Award
"Mudbound"
Best Documentary
"The Departure"
"Faces Places"
"Last Men in Aleppo"
"Motherland"
"Quest"
Best International Film
"A Fantastic Woman"
"BPM"
"Lady Macbeth"
"I Am Not a Witch"
"Loveless"
Piaget Producers Award
Giulia Caruso & Ki Jin Kim
Ben LeClair
Summer Shelton
Annual Kiehl's Someone to Watch Award
Amman Abassi, "Dayveon"
Justin Chon, "Gook"
Truer Than Fiction Award
Shevaun Mizrahi, "Distant Constellation"
Jonathan Olshefski, "Quest"
Jeff Unay, "Cage Figher"
Annual Bonnie Award
So Young Kim
Chloe Zhao
Lynn Shelton