A Christmas Carol is the ultimate festive story. Created by Charles Dickens in the 1843, it has been told, adapted, remodelled and redone so much that every child is literally born spouting Bah Humbug before encountering several ghosts. The tale of Scrooge and his curmudgeon attitude when it comes to the blessed day has had re-imaginings that have either excelled or failed, the best being The Muppet's Christmas Carol (not even arguably, it is the best and if you say otherwise you are wrong.)
Anyway, with a story that has been told so many times, how can you spn
Well, you look at the author behind it with brand new film The Man Who Invented Christmas.

Starring Dan Stevens and Christopher Plummer, The Man Who Invented Christmas revolves around Charles Dickens as he crafts the beloved story. However, he is stricken by writer's block and struggles to complete the story. Hounded by the presence of Scrooge, Dickens comes across a young girl who opens up his past and helps him confront his own feelings about his father.
Directed by Bharat Nalluri (Spooks: The Greater Good,) The Man Who Invented Christmas is a whirlwind of festivities. Capturing the creation of Scrooge's journey is a frightfully incredible and joyous one. With beautiful Victorian style aesthetics, the film is a romp back in time to wreaths, snow, and the gooey feelings one gets when you think about the holidays. There is a naff quality about it, true, and that's because of the sensationalism and strain of beliveabilty that comes with telling a (probably not) true story about an elusive author. Yet there is a charge of Christmas spirit and energy that makes it engaging and ultimately enjoyable.
Lead actor Dan Stevens is a performer who excels at taking a character and running with it. Whether it's a Knight, a villainous guest, or a tortured mutant, he has established himself as a performer with might. Here as a young Dickens, he really masters an eager but sensitive man who has to deal with his own history before crafting the future of Christmas story-telling. Bouncing around the screen with the utmost gusto, he is a compelling lead as the famed author.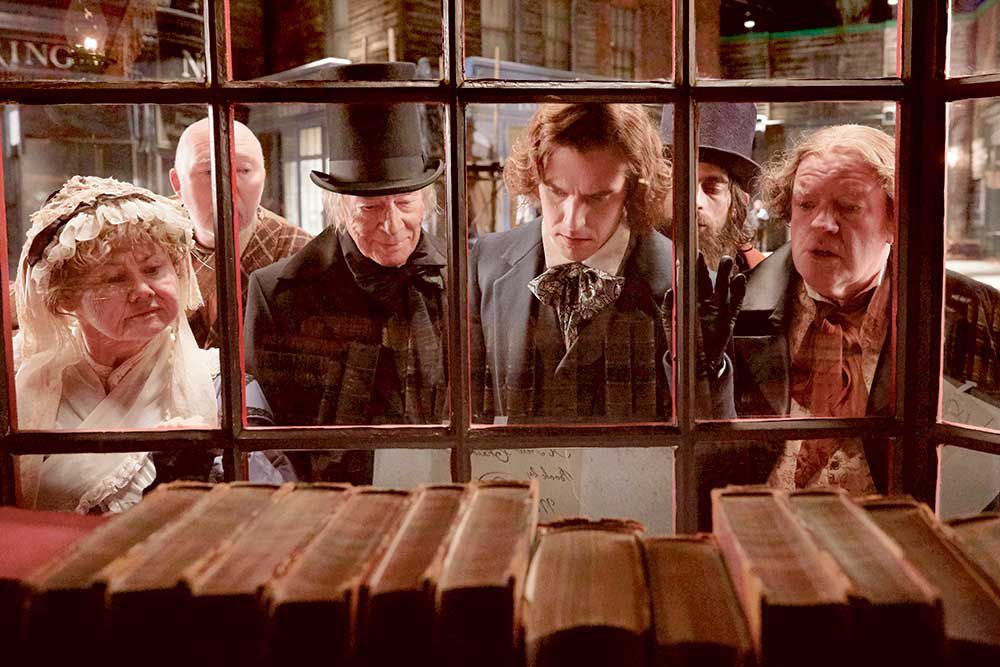 Opposite him is Christopher Plummer. He is fantastic as the grouchy  Scrooge who visits Dickens in visions and their conversations are brilliant. Also, Jonathan Pryce features as Dickens' distant father and their relationship is also brilliant
The film is not a masterpiece but it works wholly well in instilling festive cheer within your soul. Much like everything else this season, it is completely cheesy, over the top and hammy in place, but absolutely necessary for you soul. A pleasing winter warmer for all the family.
---
The Man Who Invented Christmas is out in cinemas now!