Leigh Whannell has directed, written, starred in, and produced in some impressive horror films. Now he's back for Upgrade, his greatest creation yet.
Set in a new dystopian world, Upgrade revolves around Grey Trace,  a mechanic who deals in fixing up retro cars for rich clients as the world becomes more reliant on technology such as self-driving cars. His latest client boy genius Eron Keen whose technological advances have Grey's wife Asha impressed. On their way back from an impromptu meet and greet,  Grey and Asha's car gets into an unexpected accident and they are attacked by unknown assailants; killing Asha and leaving Grey paralyzed. Keen approaches with a solution – a new bug which can replicate his central nervous system called STEM.  However, when Grey decides to track down those who murdered Asha, STEMS connection to his subconscious begins to have a horrifying effect.
Logan Marshall-Green (whose likeness to Tom Hardy has been brought up repeatedly and it's hard not to see the Venom star in Marshall-Green's eyes) is magnetic as Grey. Here, he has to simulate a broken man made well again due to robotics. Not just any robotics, but artificial intelligence. When STEM is finally fused with him, Marshall-Green adds a stiffness to Grey's movements. Small tasks such as grabbing a glass of whiskey or walking across a room feel off, just slightly to make it unnerving. His mesmeric and energised performance escalates brilliantly when he gives full control of his limbs, Marshall-Green has to operate as such – giving realistic facial expressions as though his body was independent from his  Like The Invitation, Marshall-Green is just fantastic to watch.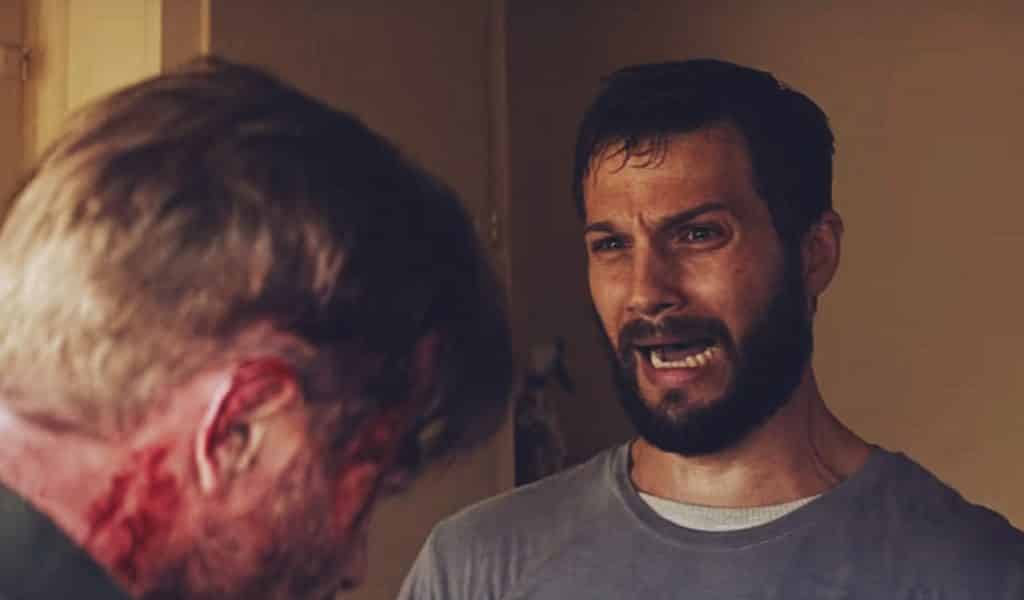 Added to this is a strong support performance by Betty Gabriel (of Get Out fame) as Detective Cortez, a voice of reason in a hellish technological landscape. Harrison Gilbertson and Benedict Hardie also put in decent villainous roles as the tech genius Eron Keen and the stoic enhanced soldier Fisk respectively.
Whannell's direction and writing really brings Upgrade to life. Though the set-up is heavy in particular horror tropes – in a particular Grey's wife dying, Grey being injured, and then he goes on a revenge spree – and these slow the beginning. Which very well may be Whannell's intention because after the first fight sequence, a switch is flicked and the ferocity of the film kicks itself up several notches and never backs down.  With such fluid direction, the movie takes you on a fast and heart-racing adrenaline ride with fun scenes and fantastic twists within the story. The film leaps and bounds with sheer entertainment.

What's most enjoyable about this film is that without dating it or showing us how we became to be so technologically dependent. There's inventive science in here too such as guns embedded into arms and lens that record everything.  This affects the film by making it more realistic and a gritty tone that isn't forced. There's also some beautiful scenery making the blood really pop.
Producer Jason Blum has mentioned in a recent Q&A that there were plans for a potential sequel which follows an all too familiar horror trope as well. Whatever happens with whatever franchise they are planning, Upgrade stands as terrific action-horror piece alone.
A fun and fevered bit of technological savagery.
---
Upgrade is out on DVD & Blu-Ray now!