With the current trend of horror movies relying on violence and gore, an old-fashioned Gothic tale always feels welcome. Going back to an interesting narrative with subtle techniques to cause panic in its audience. The Little Stranger is a film that looked to have all the makings of a fresh attempt at the genre. Sadly, despite an impressive cast led by Domhnall Gleeson and Ruth Wilson, the films narrative cannot fulfil its pace or running time.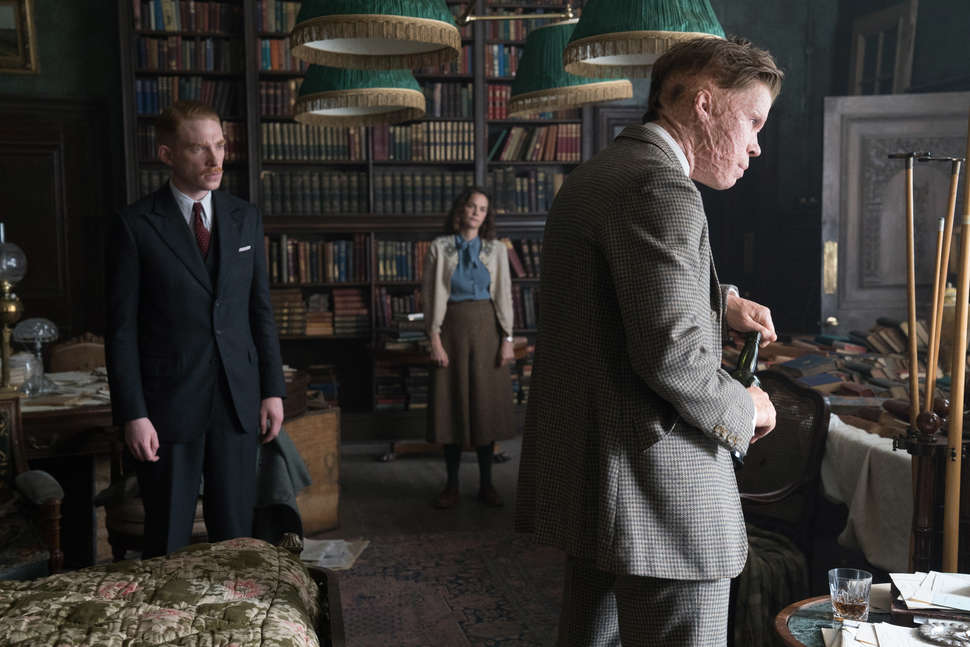 The film begins with local physician Dr. Faraday, (Gleeson) visiting a once great estate manor called Hundreds Hall. As a boy he was once granted entrance to the house, despite his humble background. The house and family are now in financial ruin and as Faraday becomes closer to the family, in particular daughter Caroline, (Wilson) it becomes clear that there is something wrong with the house itself.
Directed by Lenny Abrahamson, who made  acclaimed films Room and What Richard Did,  The Little Stranger is based on the novel of the same name by Sarah Waters.
The film is essentially a haunted house story. It centres around the hall and the Ayres family through the eyes of a stranger. Faraday's fascination with the house and his desire to grow closer to its inhabitants can be read as class ambition. Silence, shadows and the movement of the camera are all used to create an uneasiness inside its walls. It starts strong but as the narrative fails to develop, the curiosity in the house's secrets fades.
This is a slow burn story. It unravels its self at a minute pace, which sadly overstretches it's narrative. Yet in doing so it brings great moments of dread and every moment inside the house has potential for danger.
The film touches on themes of class and social status through its characters. With Faraday's humble beginnings of constant embarrassment to him, he has a constant fear of inadequacy to the Ayres family. Despite the family's financial situation, the pressure of upper-class pride is always present and ties each of them to the house against their will.
Gleeson plays calm and controlled Faraday. It is a stoic performance, sometimes making the character unrelatable but opens ambiguity about his real motives. His growing obsession with the house goes from innocent to potentially sinister. Great support is offered by Ruth Wilson as Caroline; Her clear brilliance and earlier successful career show she is clearly desperate to escape her situation. Her friendship with Faraday offers her an escape and him a way into the world he so clearly desires.
Despite a great cast and some real suspense, the film over-stretches its narrative. The more interesting elements of the film are overshadowed by the film sluggish pace.
---
The Little Stranger is out on DVD & Blu-Ray now!