It's a tentative process waiting for that envelope to open. I mean, from beyond the stage and through the magic of television, sitting at home with hefty bets on who deserves to win (or who will) that whole toe curling experience is full of high tension. The best thing is when someone who deserves to win an award without any doubt. Climbing those stairs to collect the award and the audience is brimming with pride as they gush with their gratitude and we sob with jubilation.
And then the Academy decides to lose their minds and give an award to someone whose nomination was iffy in the first place.
People like…
They Say Tomei-toe, We Say Tomei-No. 
There is no denying that Marisa Tomeii is an accomplished actress, even shining in recent movies Love Is Strange and Captain America: Civil War. She has starred in dramas, comedies and even theatres. For My Cousin Vinny, she scored a nomination for Best Supporting Actress in the darkly comic film that even lawyer's said was accurate. And she won. It's not that Tomei wasn't excellent it's just she was up against heavy weight contenders such as Vanessa Redgrave for Howard's End, Joan Plowright for Enchanted April and Miranda Richardson for Damage. The Oscar win was such a blow that it was even mentioned in a recent Suburgatory episode.
All That Crap! 
Chicago is not a bad movie. Let's start off with that. Personally, Chicago is one of my favourite stage musicals and Rob Marshall did an excellent job at bringing it to the scene with smooth precision and sharp musical direction. It's just comparatively against The Hours, The Lord of the Rings, Gangs of New York and The goddamn Pianist, it just seemed like a completely tripe win. Especially when the year before the unbelievably stellar Moulin Rouge! lost out completely and is often viewed as the better musical. What the win does, however, is highlight the need to Golden Globe it – separating comedy and drama into different categories.
Jennifer Lawrence Wins the 85th Oscar Games!
The whole world and their mothers love Jennifer Lawrence. Though she has problematic moments, the young actress has proved that she has talent that covers mainstream blockbusters and independent charmers. In 2012, she managed to scoop the biggest acting award for her role in Silver Linings Playbook as the love interest Tiffany who has issues herself. The film is great and the acting is too, especially conveying mental illness in an accurate un-stigmatised way. But comparing her performance next to Emmanuelle Riva in Amour or even Quvenzhane Wallis in Beasts of the Southern Wild strips away some of her performance and makes us a little weary. It also is suspicious. After all, we all want to award her for The Hunger Games yet the Academy, lately, cannot seem to bring themselves to it.
What A Pile Of Crash! 
This was the year where everyone said loudly, "Brokeback Mountain will win everything." And it didn't. It won Best Director, Best Adapted Screenplay, and Best Original Score. But the main awards? Nah. It didn't. Best Picture went straight into the hands of Crash. And not the David Cronenberg one either. In 2004, interlocking stories of race and crime were hammed together and someone labelled it Crash. Whilst the film is good, it is still so contrived and still so very Hollywood. It just felt that the industry was slapping themselves on the back and saying "well done" for being so aware about race issues that they forgot a film about gay cowboys and the prejudices they went through was a much more stirring, poignant and powerful film with terrific lead performances.
How Green Was My Envy?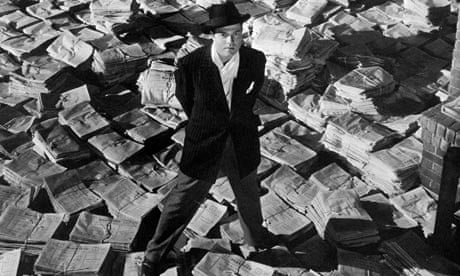 Citizen Kane is the pinnacle of cinema. It is still met with respectful hushed tones and peddled to eager film students to explore its themes and acting. Orson Wells, who co-wrote, produced, directed and stared in the film is often voted as one of the best films of all time. This is how film has been compared to ever since and if you are one of those uptight people who thinks old movies are crap, then Citizen Kane is the film to make you re-evaluate your life choices. So how the hell this influential and astonishing film did not win the Oscar for Best Picture, in place of the fluffy How Green Is My Valley? It still boils the blood of film fans and will do so forevermore.