Jordan Peele was the big winner of last night's Independent Spirit Awards. His impeccable thriller scooped up Best Feature as well as Best Director. People have noted that for four years, everyone who has won these coveted awards in the Indies have then gone on to win Best Picture. This is a glorious and much deserved win for the debut director.
Frances McDormand won Best Female Lead for Three Billboards. It's a dead cert, now, that her turn as a desperate grieving mother will seeMcDormand scoop up with Academy Award tonight. Timothee Chalamet's role in Call Me By Your Name scooped up Best Male Lead which caused a see of adulation, with many seeing him as the rightful winner (although, I'm a little bit sad that Robert Pattinson missed out on an award for his work in Good Time. Very underappreciated)

Other winners (which seem to set in stone the Academy Award winners,) are Sam Rockwell and Alison Janney for their respective Supporting performances. Greta Gerwig and Lady Bird won Best Screenplay for Lady  Ingrid Goes West scooped up an award for Best Debut Feature whilst The Big Sick one First Screenplay Award.
Overall, it was a good night for celebrating "independent talent" and I guess it has shaken up predictions for the Academy Award wins. If anything, I'd happily have these awards for the Oscars as long as Guillermo Del Toro wins for Best Director.
Here's the full list of winners, what do you think?
Best Featue
Get Out
Best Male Lead
Timothée Chalamet, Call Me by Your Name
Best female lead
Frances McDormand, Three Billboards Outside Ebbing, Missouri
Best Supporting Male 
Sam Rockwell, Three Billboards Outside Ebbing, Missouri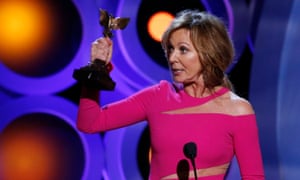 Best supporting female
Allison Janney, I, Tonya
Best director
Jordan Peele, Get Out
Best Screenplay
Greta Gerwig, Lady Bird
Best documentary
Faces Places
Best International Film
A Fantastic Woman
Best Editing
Tatiana S Riegel, I, Tonya
Best first feature
Ingrid Goes West
Best First Screenplay 
Emily V Gordon and Kumail Nunjiani, The Big Sick
Robert Altman Award 
Mudbound
John Cassavetes Award
Life and Nothing More
The Bonnie Award
Chloé Zhao
Someone to  Watch Award 
Justin Chon, Gook
Truer than fiction award
Jonathan Olshefski, Quest
Piaget producers award
Summer Shelton