Keep up to speed with all the gossip from the 90th Academy Awards as we stay up for the whole ceremony!
Award Season
04:42 – Best Picture Goes to…. THE SHAPE OF WATER!
---
03:20 – We're bouncing back to the top to  cover some more of the awards. We'll sort out time line soon.
03:24 – Best Adapted Screenplay goes to James Ivory for Call Me By Your Name!
03:37 – Best Original Screenplay goes to GET OUT!
03:49 – Best Cinematography goes to Roger A Deakins! ABOUT FRICKEN TIME!
03:50 – THIS IS ME TIME GUYS
03:55 – Best Original Score goes to…Alexandre Desplat for Best Original Score
04:01 – Best Original Song goes to… Remember Me from Coco!
04:15 – Best Director goes to Guillermo Del Toro!
04:20 –  Best Actor goes to… Gary Oldman!
04:32 – Best Actress goes to….Frances McDormand
---
02:19 – We're bouncing back to the top to  cover some more of the awards.
02:21 – Rita Moreno is just incredible.
02:23 – Best Foreign Language Film goes to… A Fantastic Woman!
02:25 – Best Supporting Actress goes to… ALLISON JANNEY
02:33 – Which means with the Janney and Rockwell win…we can start talking about The Way Way Back again, right? RIGHT?
02:39 – Glen Keane and KOBE BRYANT pick up the Best Animated Short for Dear Basketball
02:39 – Best Animated Film goes to CoCo
02:46 – How lovely was Sufjan Steven's song?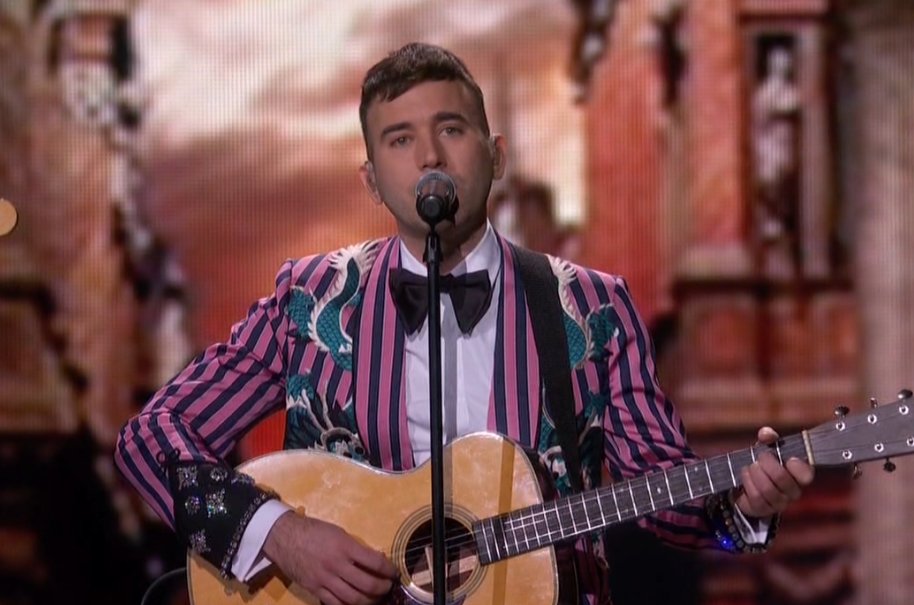 02:54 – Best Visual Effects goes to Blade Runner 2049!
02:56 – Best Film Editing goes to Dunkirk.
02:58 – I mean it is much deserved though.
03:10 – We've hated this "look at how blessed you mortals are to be in our presence" segments. It's excruciating.
Although…Imagine being high in a cinema and Guillermo Del Toro and Lin Manuel Miranda come in with a big ass sub….
03:10 – Tiffany Haddish and Maya Rudolph need to be in a movie together.
03:11 – Best Documentary Short goes to Heaven Is A Traffic Jam on the 405
0315 – Besst Live Action Short Goes to The Silent Child
---
00:58 – Here we go guys….
01:01 – Ok, this opening is solid.
01:02 – We could've totally gone for a different host guys.
01:03 – Tiffany Haddish is RIGHT THERE!
01:05 – This speech…
01:07 – It's getting better….
01:10 – Ok, ok we dig it
01:13 – Oh my god Helen Mirren!
01:15 – We love a good montage.
01:16 – And the Best Supporting Actor goes to SAM ROCKWELL!
01:17 – Sam Rockwell dedicating his speeches to late actors is so endearing.
01:23 – Lakeith Stanfield needs to be at all the awards ceremony.
01:25 – And the Best Make-Up & Hairstyling goes to Darkest Hour.
01:28 – Best Costume Design goes to… Mark Bridges for Phantom Thread
01:39 – Best Documentary goes to… Icarus!
01:44 – Icarus AND Strong Island are now available on Netflix and do check them both out.
01:45 – Mary J. Blidge is doing amazing sweetie.
02:08 – Or maybe we can have Kumail Nanijani host the awards with Tiffany Haddish
01:45 – GUYS –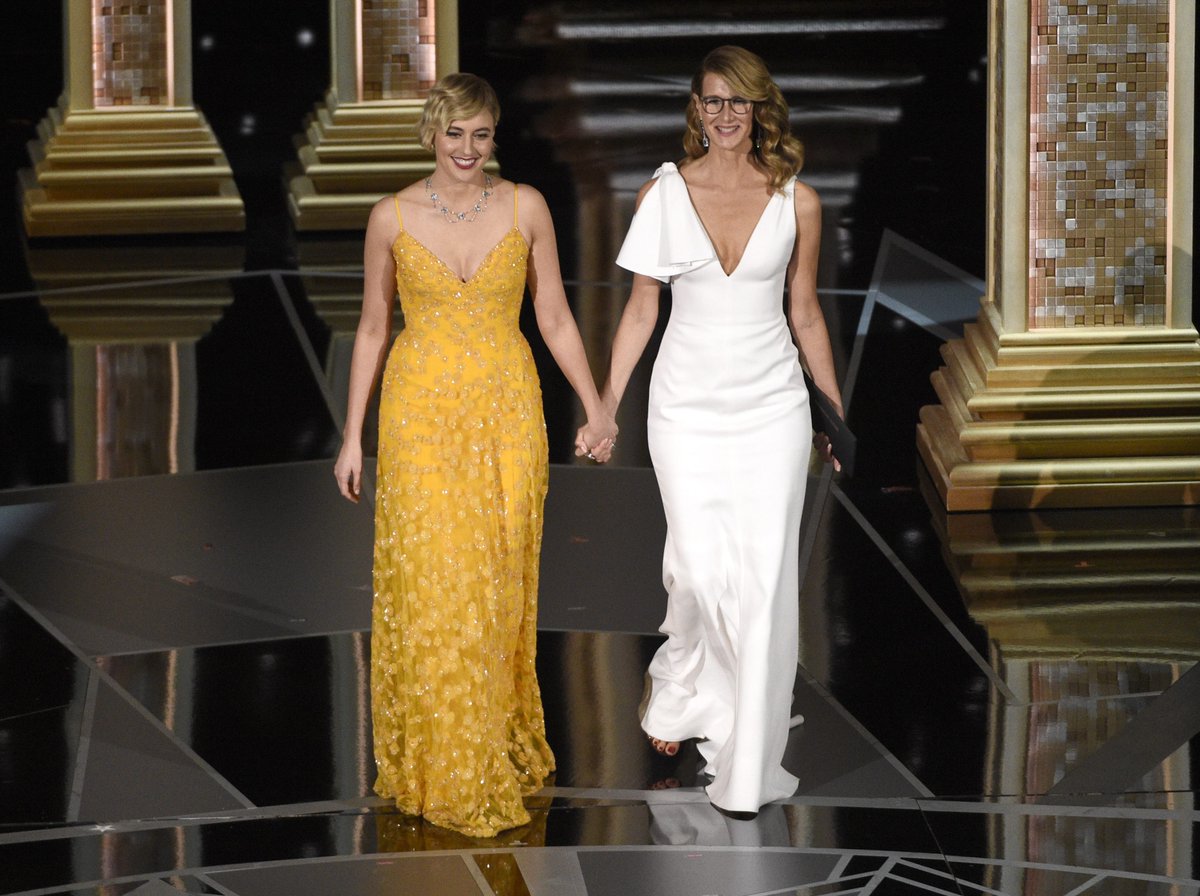 01:49 – We predict we're going to cry 30472093947203 times today and it's all because of Greta Gerwig and Laura Dern
01:55 – These montages are getting us right in the gut. We can't cope.
01:56 – Best Sound Editing goes to Dunkirk
02:00 – Best Sound Mixing goes too…Dunkirk AGAIN
02:10 – Best Production Design goes to… The Shape of Water
02:18 – The Remember Me performance produced an amazing show.
Red Carpet
Before we start. we'd just like to say that even though Allison Janney seems 100% sweet and polite and humble, we'd pay an extortionate amount of money to have her say "shit" when she wins and then cuss us out
22:36 – It's Oscar night. Our stomach's already queasy from the coffee we've already consumed. In our pyjamas, late, we've already caused a serious amount of stains from failing to land the brown sludge in our face. Chomping down on our fifth bag of Skittles (sponsor us,) we're about to judge people who happen to be famous walk a red carpet to one of the most prestigious film award ceremonies. Bring it on.
22:45 – We're expecting Get Out's Allison Williams to be served solely in milk and fruit loops. Separately.
Allison Williams one of the first to arrive. Will Get Out win big tonight? pic.twitter.com/qyUBKKxziE

— JUMPCUT ONLINE (@JUMPCUT_ONLINE) March 4, 2018
22:50 – Edgar Wright out here looking like that AV Club nerd who you took a chance on for prom and turned up looking so CUTE.
Heading out to the Oggys. Tux by @burberry. Hair by @helenrobertsonhmu. Photo by @richiestarzec. pic.twitter.com/f1j8ivUCvQ

— edgarwright (@edgarwright) March 4, 2018
https://platform.twitter.com/widgets.js
22:52 – I wonder how many times "From Hollyoaks to Hollywood" have been used for Rachel Shenton and #TheSilentChild
Rachel Shenton and Chris Overton – nominated for an Oscar for The Silent Child – arrive with the film's star, six-year-old Maisie Sly pic.twitter.com/vheAH1vEbn

— BBC Entertainment (@BBCNewsEnts) March 4, 2018
https://platform.twitter.com/widgets.js
22:59 – Great, it's that time of the year where we have to flip between Sky Cinema and E! for Red Carpet coverage. Thumbs at the ready…
23:04 – Guys, KELLY TRAN!
Kelly Marie Tran looking amazing at #Oscars pic.twitter.com/0MWsTqKk7y

— JUMPCUT ONLINE (@JUMPCUT_ONLINE) March 4, 2018
https://platform.twitter.com/widgets.js
23:07 – Allison Janney has arrived! Look at her!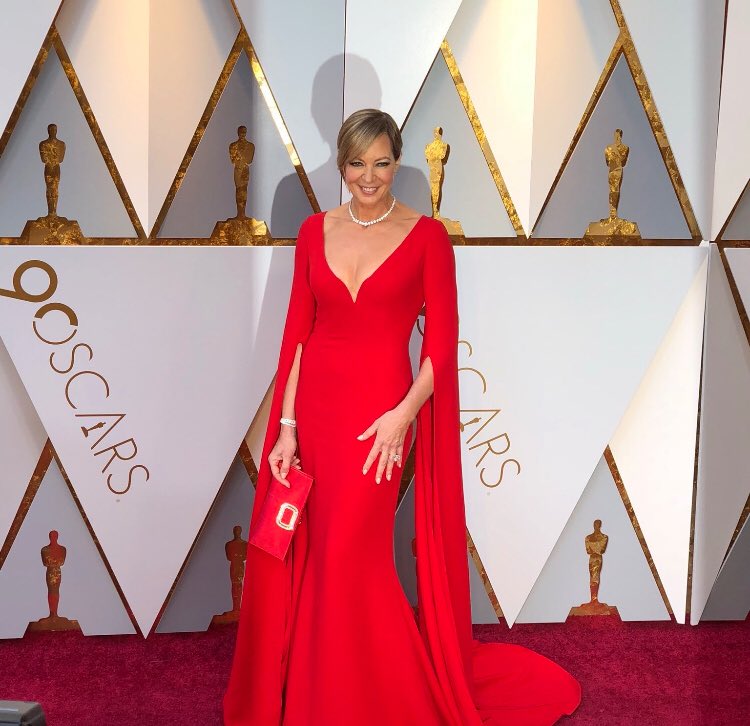 23:09 – And Sam Rockwell!
23:11 – Jordan Peele is here. He's a massive contender, will he win?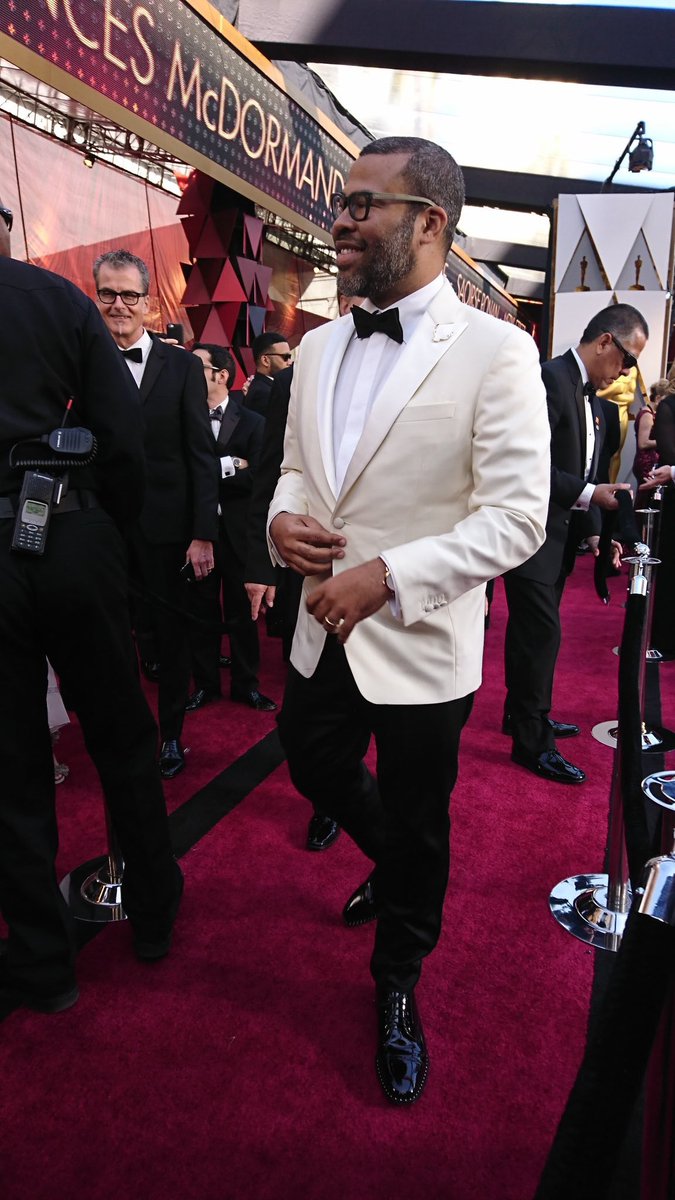 23:13 – We're big Get Out fans here so we're rooting for him.
23:14 – Is James Ivory wearing a Timothee Chalamet shirt because…..yes.
23:22 – If Andy Serkis doesn't win for War For The Planet of the Apes, we'll go APE!
23:28 – Can we have a Cabin in the Woods reunion with Bradley Whitford and Richard Jenkins?

23:31 – TSA MOTHERFUCKER!
23:33 – Just stunned into silence by Jane Fonda!

23:40 – More royalty has graced the Red Carpet. Here's Agnes Varda.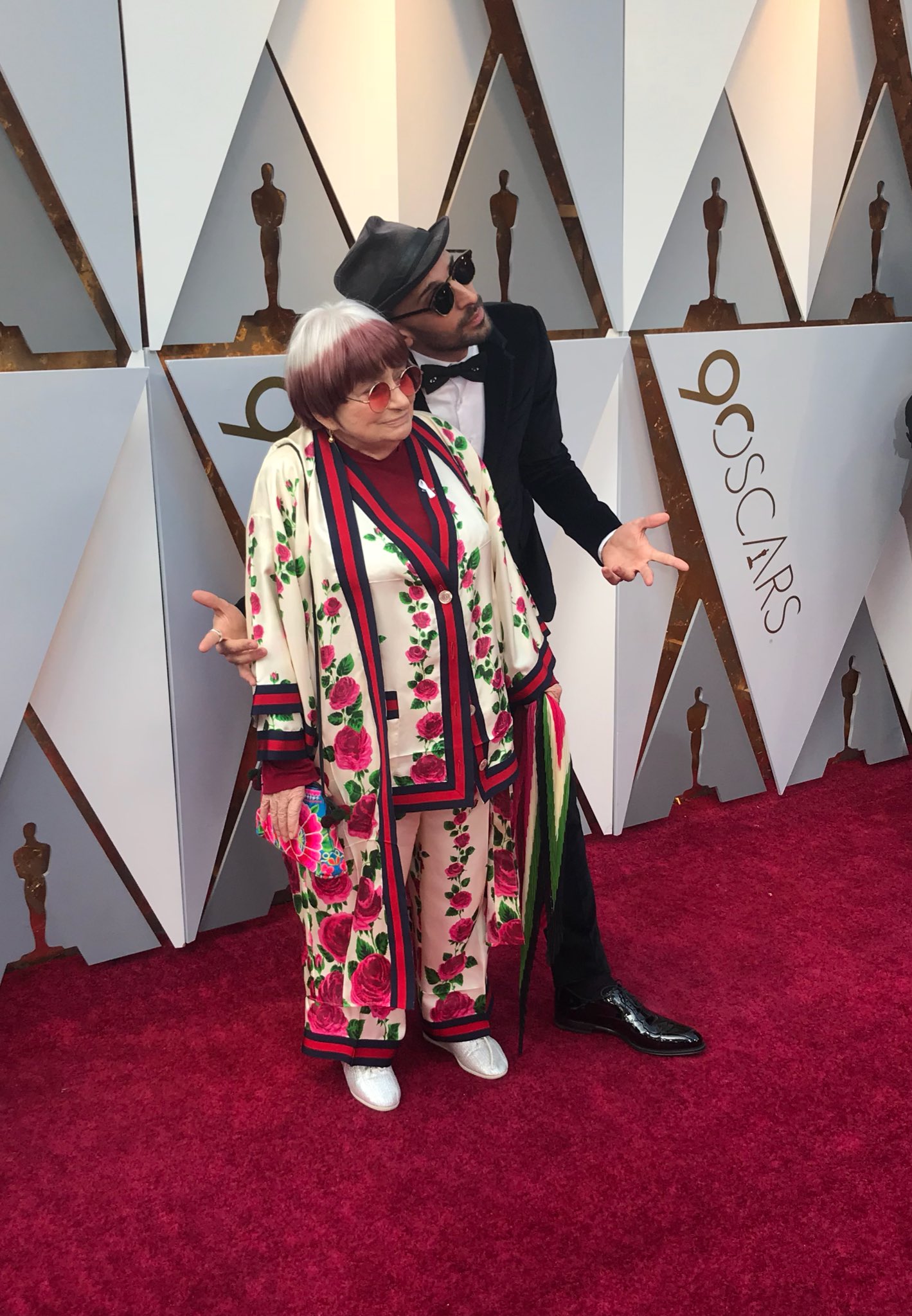 23:45 – "And the Best Supporting Actor goes too…I'm sorry…this has never happened before. In a whirlwind of responses, despite not being nominated, Michael Stuhlberg has won."
23:47 – WE CAN DREAM OK! CAN YOU IMAGINE!
23:50 – We want Daniel Kaluuya to win because his speech won't be as boring as others. Levels, man, Levels.
23:47 – We love this new Oscar presenter. She's speaking some truths and it's wonderful.
23:51 – Mary J Blidge killed it with a look in Mudbound. She wouldn't be a bad win.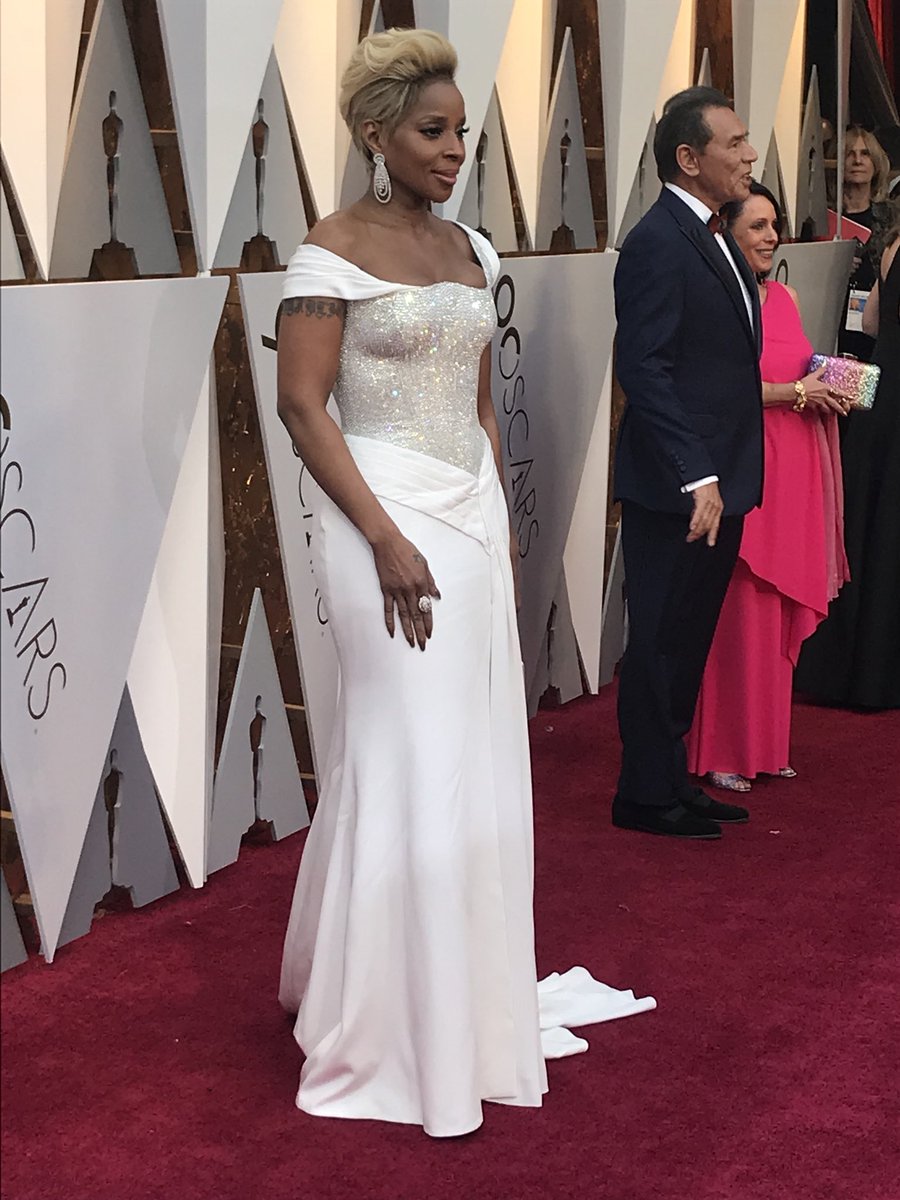 23:52 – Tiffany Haddish looks like a literal Queen. Can we please have her host next year?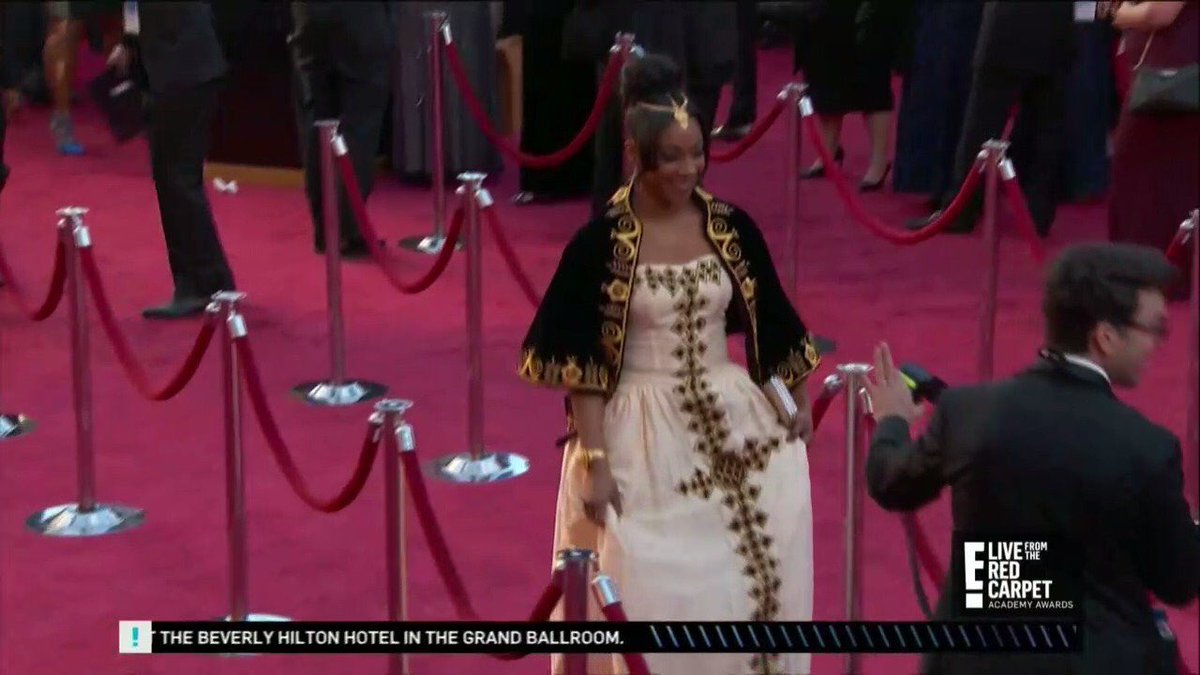 23:54 – We've just found out she is wearing a traditional Ethiopian/Eritrean dress called Abesha Kemis/Zuria.
23:55 –  Do you think every now and then that Daniel Kaluuya sings My Name is Kaluuya when he is getting ready?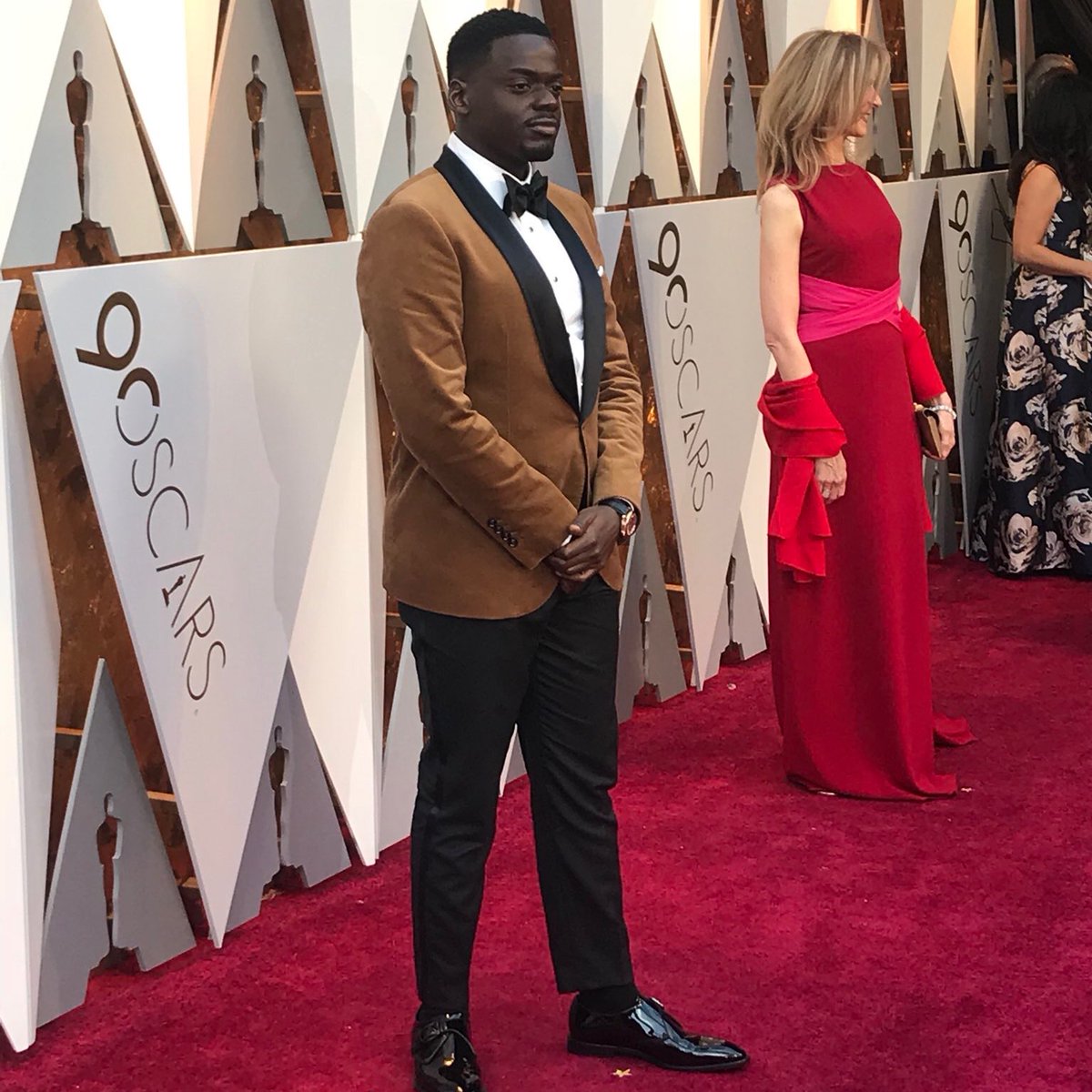 00:05 – Daniela Vega looks stunning on the Red Carpet.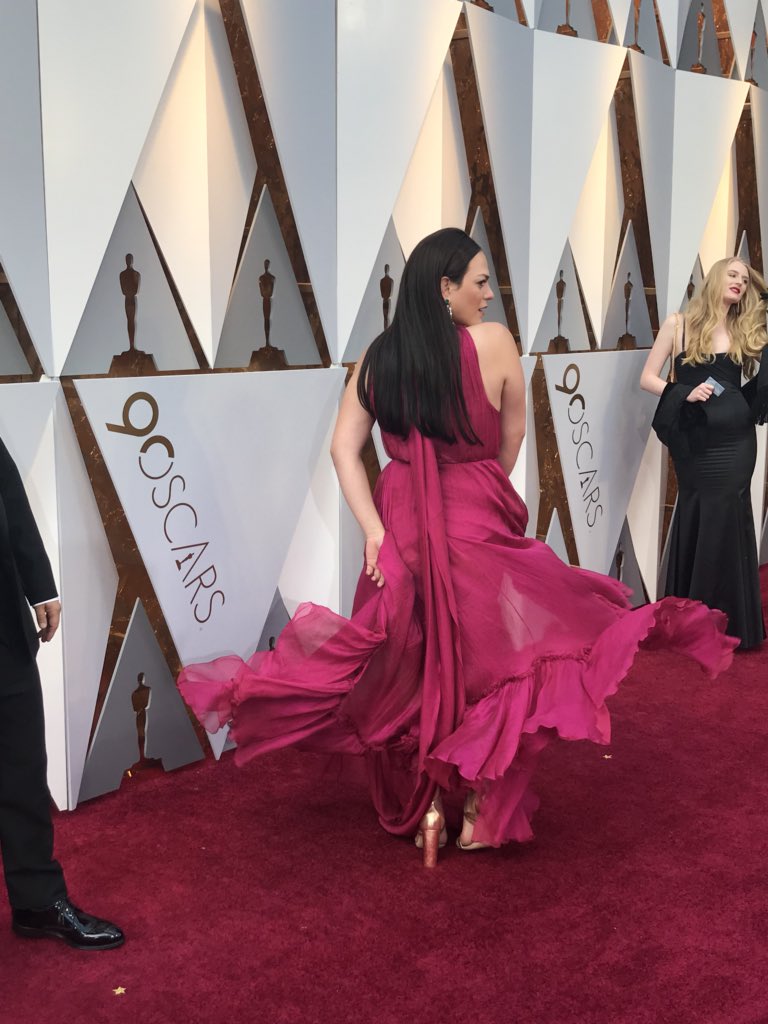 00:13 – Viola Davis is wearing Hot Pink and we've just lost of breaths.
00:15 – Someone go up to Chadwick Boseman and scream WHAT ARE THOSE?
00:16 – More Janney from Sky Cinema and she is just glorious.
00:21 – Caleb Landry Jones!
Caleb Landry Jones is about as Caleb Landry Jones as you would expect at the #Oscars pic.twitter.com/gvL7O5sCov

— Esther Zuckerman (@ezwrites) March 4, 2018
https://platform.twitter.com/widgets.js
00:25 – We've a lot of love for Greta Gerwig and this look is everything.

00:29 – Agreed.
These are the only two red carpet looks that exist tonight, everybody else is dead. pic.twitter.com/WUHbXdcGnR

— Caspar Salmon (@CasparSalmon) March 5, 2018
00:39 – Sally Hawkins is just a delight.
00:41 – The internet's favourite boyfriends are looking dapper.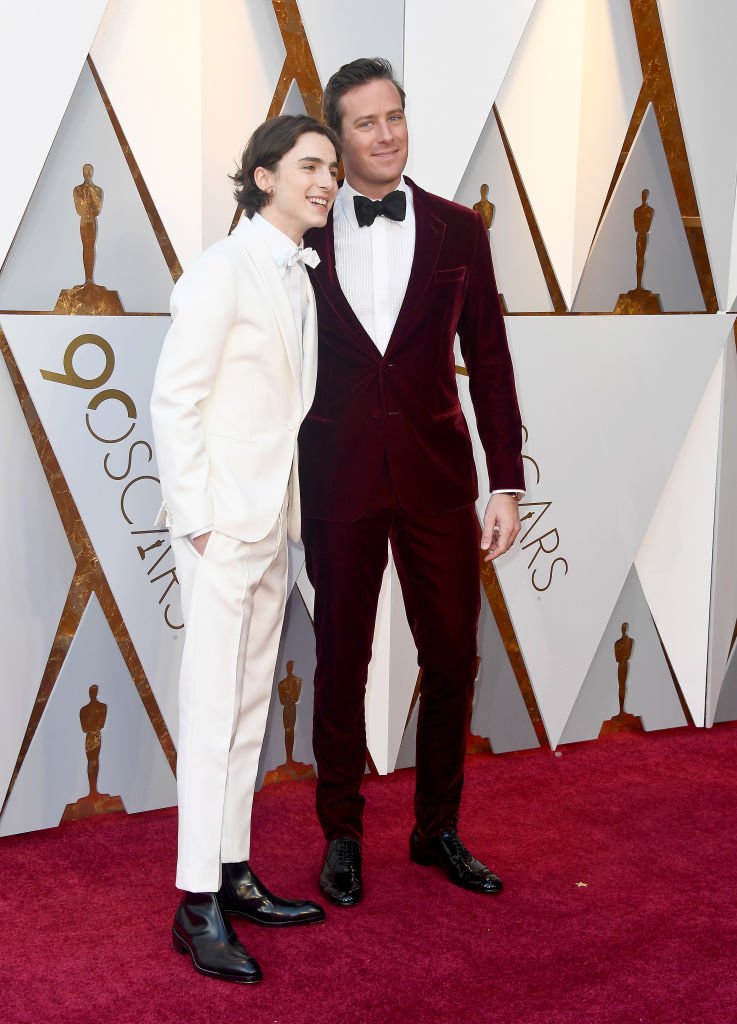 00:44  – Can we all just admit we all have so many crushes on Emma Stone?