The Shape of Water leads the Academy Award winners last night, picking up awards for Best Production Design, Best Score, Best Director, and the big one – Best Picture. With Guillermo Del Toro finally winning (alongside his two friends Alfonso Cuaron and Alejandro G. Innritu,) it's a momentous day for creature lovers and twisted romances.
Predictable Francis McDormand and Gary Oldman won their Best Acting awards for Three Billboards and Darkest Hour respectively. McDormand provided one of the best speeches of the night by calling on studios and producers to start backing female led projects. Other great speeches were by Allison Janney and Sam Rockwell who won awards for Best Support Actress and Actor.

Jordan Peele's Get Out won the award for Best Original Screenplay and, if you ever want to see how momentous that is, watch his face as he comes off the stage. James Ivory scooped up Best Adapted Screenplay for Call Me By Your Name so there was a right mix of movies that came away with an award.
It's a long overdue award for Roger A. Deakins who came away, at least, with the coveted Best Cinematography award for his sublime work in Blade Runner.  Coco won Best Animation, Kobe Bryant (no, really) and Glen Keane won Best Short Animation for Dear Basketball, and Rachel Shenton (from Hollyoaks fame) scooped up an award for Best Live Action Short for The Silent Child.) 
Dunkirk was second in the most awards of the evening with wins in Best Editing, Best Sound Mixing, and Best Sound Design. Mark Bridges scooped up Best Costume Design for Phantom Thread and also won a jet-ski for having the shortest speech. No. Really.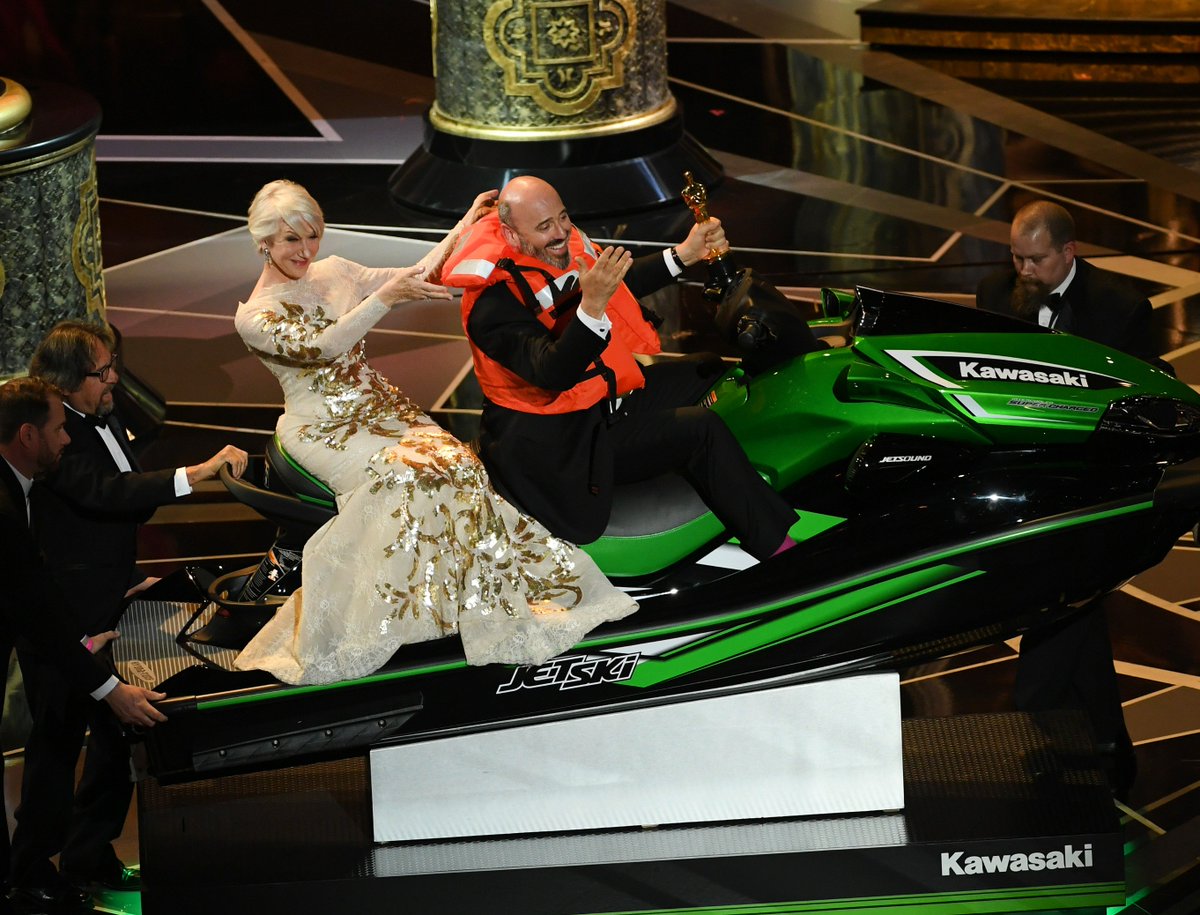 Overall, it was a nice flowing award ceremony with not too many shifts from the mould. Let's just hope for more ground-breaking cinema next year, and the year after that, and the year after that…
OH – and Maya Rudolph and Tiffany Haddish come back to host. OK? Cool. Thanks!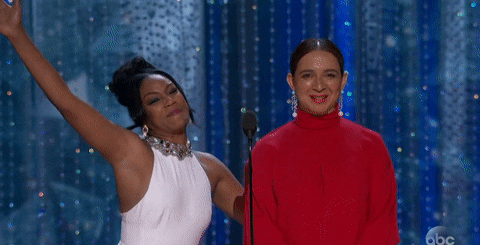 Here are the full list of winners!
Best Picture
The Shape of Water
Best Director
Guilermo Del Toro, The Shape of Water 
Best Actress
Frances McDormand, Three Billboards 
Best Actor
Gary Oldman, Darkest Hour 
Best Supporting Actress
Alison Janney, I, Tonya 
Best Supporting Actor
Sam Rockwell, Three Billboards
Best Adapted Screenplay
James Ivory, Call Me By Your Name 
Best Original Screenplay
Jordan Peele, Get Out
Best Animated Film
Coco
Best Documentary Short Film
Heaven is a Traffic Jam on the 405 
Best Documentary
Icarus 
Best Original Song
Remember Me from Coco 
Best Foreign Language Film
A Fantastic Woman 
Production Design:
The Shape Of Water 
Costume Design:
Phantom Thread
 Cinematography :
Blade Runner 2049 
Sound Editing:
Dunkirk
Sound Mixing:
Dunkirk
Short
The Silent Child
Animated Short:
Dear Basketball
Original Score
Alexandre Desplat, The Shape of Water 
Best Visual Effects:
Blade Runner 2049
Best Film Editing
Dunkirk
Make-Up & Hairstyling
Darkest Hour