Adolescence will always be a rich story source for cinema. Coming of age tales will never die because that time in our lives is so wrought with angst. Pure and literally unadulterated angst.  It courses through us alongside the billions of hormones rushing through our bloodstream. It is a chaotic time: A whirlwind of horniness and heightened emotions as we try to play it cool and apathetic. Battered by confusing bodily changes so nightmarish it's as though David Cronenberg directed our puberty, adolescence is one of the worst periods of our life.
Only few films can really capture this well and, happily, Lady Bird is one of them.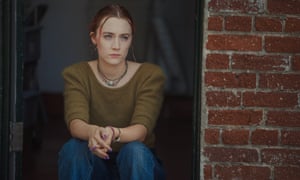 Lady Bird revolves around the titular character (usually called Christine) who is a young girl living in Sacramento. Attending a Catholic School, she has to deal with daily struggles of fitting in, falling in love, and also financial issues at home. As she attempts to discover her identity, Lady Bird  also deals with her demanding mother and family woes.  Directed by one of our favourites, Greta Gerwig, this indie drama is a full and accomplished film.
The first 20 minutes of Lady Bird walks like a pedestrian: That dyed hair quirky girl schtick who is looking for a sense of identity is a ridiculously popular coming of age trope. What Gerwig has done here, however, is shape the emotion in such an intensely realistic way that Lady Bird melts with unparalleled poignancy. The story may seem simple but Gerwig layers it gloriously. It is a meaningful snapshot of a young woman figuring out which path is the right one, whether that's her college choice, her friendship groups, or the boys she wishes to date. Gerwig conveys this with an imbued earnestness and honesty, so well developed that Lady Bird is enriched with this original atmosphere and fantastic understanding of character and story. Well-written and well-directed, there is not enough praise for the delicacy, humour, and life-affirming elements in which Lady Bird makes strides in.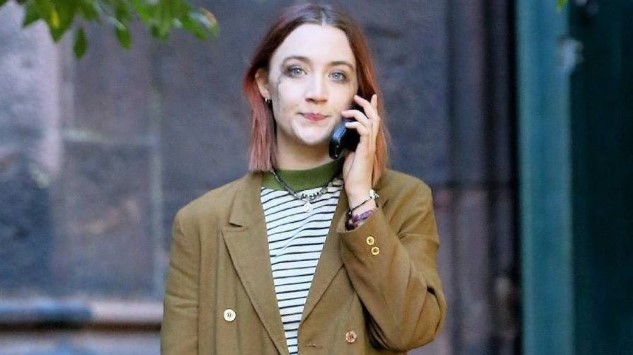 Saoirse Ronan is perfect here. Simply impeccable. Her journey as the titular character is a stirring one – a girl trying to figure out exactly where she fits into her small town life and even the world. She skims through adolescence, falling in and out of love with her surroundings. Urged by the will to change yet the desire to stay safe, the character heads into some turbulence and Ronan meets these bumps with confidence and charisma. The actress is one of the few that could appear stoic-faced on the screen yet convey all the calamity boiling within a character. The emotions flow from her and her Lady Bird performance is one of many that solidify her as one of the world's most interesting performers.
Laurie Metcalf is inimitable as Lady Bird's mother Marion. The actress is intricate in her performance as the exasperated mother. Steadfast in her worry and need, she is also soft and absolutely caring. Lucas Hedge's character Danny puts it best "she's scary and warm," and that's a near impossible cinematic character to play without falling into particular traps. Metcalf has moments here that are just outstanding – the ferocity of emotion that she inputs into Marion are seconded-by-none in movies out now and, whilst she it isn't looking likely that she receives the Academy Award, she deserves it so so much.

The film is ultimately about the relationship between Lady Bird and Marion. The bond between mothers and daughters is vital and this is perhaps one of the greatest on the big screen. The pair are tumultuous at best and flip between picky arguments to adoration quickly. They headbutt constantly but the love is there; electric in every fight and snappy insult they throw at one another. Marion cares – deeply – and that's where her sniping comes from. Ronan and Metcalf capture this so realistically that I'm still pretty disappointed that they aren't related in real life.
Lady Bird is a soaring song of growth and identity. it will capture your heart in unexpected ways, leaving you in floods of emotions by the final scenes. A must-see Academy Award worthy film.
---
Lady Bird is out on DVD & Blu-Ray!