From the story to the animation, of latest film from Japanese director, writer Mamoru Hosoda there is no doubt about it – Mirai will win your heart over. There is nothing quite like waiting for your next dose of magic in the beautifully distinctive form of Anime, and once again this simplistic, yet poignant tale hit's the spot satisfying your every need (minus the infamous Miyazaki, of course).
It's hard to swallow that not even one of Hayao Miyazaki's works of wonder has ever been lucky enough to grace the presence of the prestigious film festival Cannes. Imagine getting that call and being the first Japanese animation to be screened there – one can only dream. Mirai deservingly makes the cut and hopefully paves the way for the likes of more to be recognised in such a tight knit industry.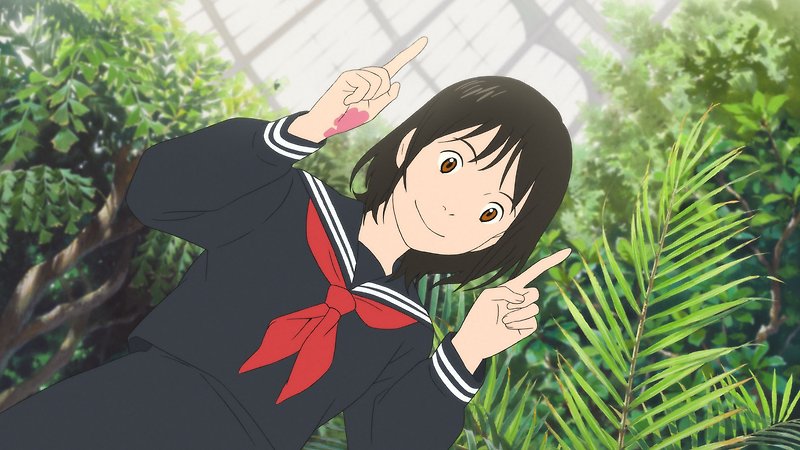 Any Ghibli fan is sure to love this one! It's truly astonishing what can be done with such a humble concept that every older sibling goes through, one way or another. When younger sister Mirai darkens toddler Kun's door, it would seem that his life as he knows it, is completely over, well it seems to be for his little man. Fed up of being ignored, not getting his own way and Mirai's cries he luckily stumbles into a magical garden granting him the power to travel through time and meet his distant relatives from all walks of life.  With guidance from is older, yet younger sister from the future this becomes a history lesson of sorts in order to teach those young children to appreciate what they have and where they come from. A lesson most of us are accustomed to, with a profound sense of reality and tangibility told through innovative ideas.
With familiar tropes of his previous work, The Girl who Leapt Through Time; Hosoda brings magic and an escapism that is only achievable through such imagery and scope. Gorgeously animated with a dreamy pastel colour palette, juxtaposed to the bold, fiery tints of orange and black during the most important lesson of all Kun endures throughout the narrative. Whilst consumed with fantasy, the world we enter is full of realistic representations of nature. As we are watching snow falling through the eyes of our main character; the fluffy white droplets resemble that Christmassy feeling sending tingles of magic through your limbs and an urge for a Toffee-Nut Latte. Kun's toddler tantrums and screaming outbursts are scarily accurate, with gesticulating purpose and facial expressions one would only expect from the wonder that is animation.

With only a touch of lingering too long back in time; Mirai has an enchantingly touching message at its heart with bundles of laughter along the way. Spiritual aspects, delicately infused with the modern world and human trifles bring four year old Kun and his baby sister together.
---
Mirai is out on XDVD & Blu-Ray now!