There is a terminology in writing that is snuffed out pretty early in education. When you are at a school, it is a fearsome word that automatically causes retching and gritted teeth from scholars and academics. A frightful word that demeans your work, denoting your incompetence to pick up a hefty thesaurus and to choose a better synonym.  The word is "nice" and it is scorned across the English society as a swear; a piece of language overused and underdeveloped.
Occasionally, however, the word "nice" is applicable. It is denotes fluffy and just, lovely stuff, that makes you smile somewhat and feel warm somewhat and doesn't really rock your world. Just nice. Pleasant. Florals in spring, Sunday roasts, and your Nana's perfume. Nice.
Nice isn't necessary bad and neither is The Guernsey Literary and Potato Peel Pie Society. It is just plain nice.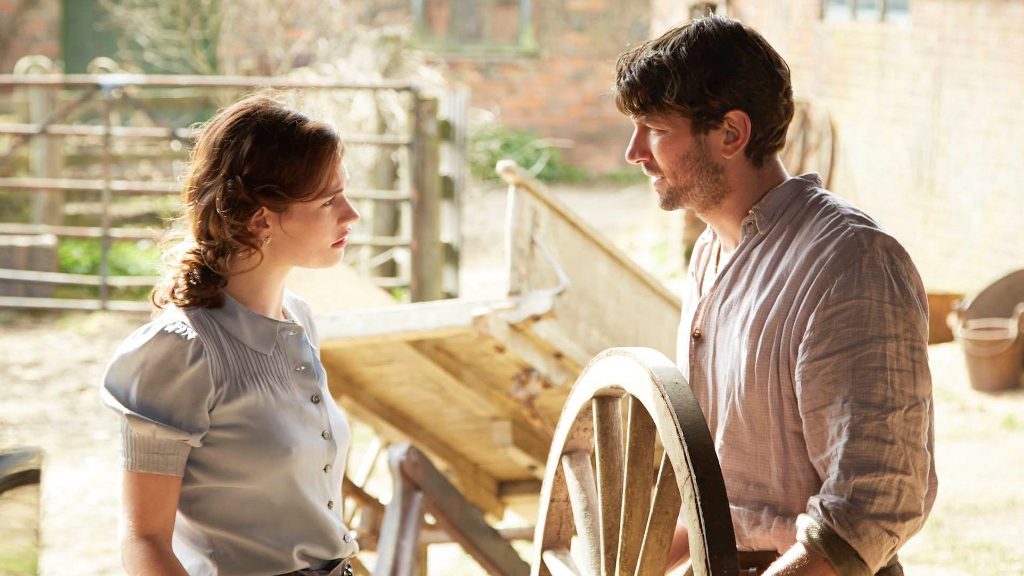 The Guernsey Literary and Potato Peel Pie Society (a title that, ever since I learned to say without fumbling over my words, I'll quite enjoyably trot out, especially because it helps meet my word count,) is based on a book by Annie Barrows and Mary Ann Shaffer. The film revolves around author Juliet who, under the guise of a grumpy old man, has become a popular writer. Stumped on what to write next, Juliet is pleasantly surprised when a letter arrives inviting her to the island of Guernsey to become part of the…well…The Guernsey Literary and Potato Peel Pie Society that developed during the German occupation. When Juliet arrives, she finds herself overwhelmed by characters as well as the dark secrets that they are hiding.
Mike Newell has created lovely movie. There is no denying it. And it is always fascinating to hear about the occupation of Guernsey, a part of World War 2 seeming missing from our regular education. Straddling the line between war and rebuilding, there is a flurry of some poignancy here that is somewhat substituted for a love triangle. The rolling hills of Dorset do depict a beautiful Guernsey yet the opulence and era-induced visuals overwhelm more interesting tales.  The Guernsey Literary and Potato Peel Pie Society, despite the focus being Elizabeth's journey of discovery and under-covering mystery, seems placated and without the rawness needed to make the film completely captivating.

Lily James is so good at making you smile and traipsing through Juliet's emotional responses that you are invested the minute you see her on the screen. She is a formidable lead that traipses through this spirited story with a lot of gusto and heart, transforming with the new family and group that she melts into. That being said, Juliet's character seems separate from the true anguish and there is a better story with Jessica Brown Findlay's Elizabeth. And furthermore, Katherine Parkinson's off-kilter Isola is the best and most layered person here, ruminating with isolation and loneliness yet gifted with precise and clever comic timing.
Don't get me wrong, there are threads of anguish here; The woman who fell in love with the enemy, a mother who lost everyone she loved due to the war, another who has been abandoned by love, and the men sent off to die for no reason. There's destruction straddling the edge of this film and skimming the toes of paddlers in shallow streams. The film is a good movie but it's not filled with the depth needed to be a great one. It's lacking of power doesn't make the film a bad one, it just makes it a nice one.
---
The Guernsey Literary and Potato Peel Pie Society is out 26th August