At the beginning of Tim Wardle's absorbing roller-coaster ride of a documentary, Three Identical Strangers, middle-aged Robert Shafran sits down in front of a camera to tell us a story. It's 1981. He has just arrived at college. He is greeted by a whole bunch of people who are happy to see him. 'Hey, glad you're back.' When you turn heads on your first day and elicit such positivity, it's a dream come true. Only Robert has not earned such good will. He is mistaken for someone else. That someone is Eddy Galland, the biological brother he never knew. A guy at college takes Robert to a pay phone (remember those) and calls up Eddy. They meet – and the story ends up in a newspaper. But then – hey, ho – Robert and Eddy look exactly like another young man, David Kellman. They meet. They have exactly the same posture. Before long, the three young men can finish each other's sentences. They all were wrestlers. Even though they were raised separately in three different foster homes, how is such synchronicity even possible? Indeed, what are the odds that Robert would go to the same college as Eddy?
These questions are answered – and then some – by a documentary that explores the aftermath of the discovery. They are led to the Louise Wise adoption agency responsible for placing them in three separate households. Why were the brothers split up? Nominally, they are told, 'couples would rather adopt one child than three'. But the foster parents were never given a choice. Indeed, one of them says, 'we wouldn't have taken them all. No question.'
Wardle tells the triplets story as they experienced it, complete with clips from talk shows, newspaper articles and follow up stories, as well as their cameo in Susan Seidelman's Desperately Seeking Susan, a comedy about identity transference that gave Madonna her first lead role and a hit song on the soundtrack ('Into the Groove'). Indeed, Robert, Eddy and David went into business together, exploiting their fame by opening a New York restaurant called Triplets. .
After visiting the adoption agency and getting insufficient answers, one of the brothers went back inside to collect an umbrella. He discovered a group of people clinking champagne glasses, 'like they'd dodged a bullet'.  On their behalf, Wardle and his team make some uncomfortable discoveries.
To say anything more about the story would spoil the film's emotional and intellectual impact. The documentary takes you to the heart of some difficult issues. There are some surprising interviews – the film is as much a triumph of investigation as much as it is of storytelling.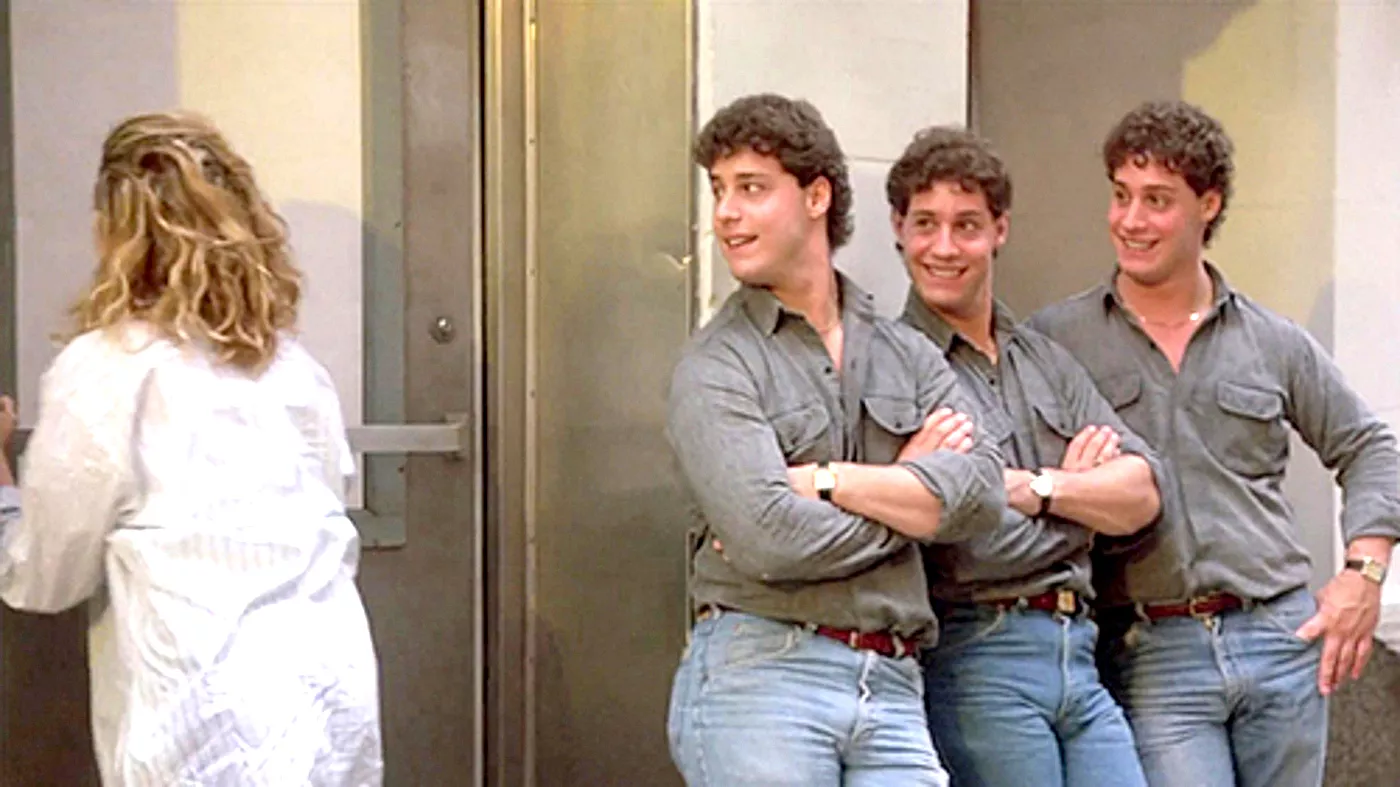 There is, naturally, another way in which the story could have been told, raising questions about whether documentaries should be about individuals or ideas. Wardle is not the first documentary filmmaker who tried to tell the triplets story. There is at least one television documentary that was completed but suppressed.
Since it opened in the United States on 29 June, Three Identical Strangers has grossed more than $12 million, twice as much as Michael Moore's Fahrenheit 11 /9 though slightly less than RBG, a documentary about Supreme Court Justice and feminist role model Ruth Bader Ginsberg – the other US documentary hit of the summer, grossing $14 million. In America at least, documentaries perform better in movie theatres than so-called Sundance 'hit' movies like Blindspotting (US box office at end of theatrical release $4 million). This trend could actually lead to more narrative documentaries being released in cinemas but fewer feature films. Sundance 2019 could indicate whether the trend is here to stay.
---
Three Identical Strangers is out 30th December!