Women! We love women. We especially love women behind the camera. Ladies telling stories, promoting their talents, bringing stories to the big screen. There is nothing better than a woman screenwriter.
So  we're taking a look at some fantastic films written by female screenwriters.
Sense and Sensibility (1995) – Emma Thompson
We may know Thompson as an incredible actress, but she is also an Academy Award winning screenwriter.  Her adaptation of Jane Austen's terrific drama, revolving around betrothed sisters, and secret loves, is considered one of the best period dramas of all time, reinforcing Austen's elements of feminist satire Directed by Ang Lee, Thompson too stars as the beloved Elinor and with a young Kate Winslet blossoming to a steadfast actress, Sense and Sensibility is a terrific, enjoyable, and deep movie helped by Thompson's flare for writing.
Persepolis (2013) – Marjane Satrapi
Recently directing black comedy Ryan Reynolds led film The Voices, Satrapi's best known work is for the adult animation Persepolis, based on her autobiographical novel of the same name. Co-written and co-directed  with Vincent Paronnaud ,the film revolves around a young girl coming of age during the Iranian Revolution. Winning the 2007 Cannes Film Festival, the movie is both an exhilarating and thrilling yet harrowing and anguish filled, a triumphant movie.
The Limehouse Golem (2017) – Jane Goldman
Though Jane Goldman's work consists off Kick-Ass, Stardust, and Kingsman, I have a soft spot for the recently released Victorian murder romp. Yes, there may be detractors to the movie, but the extremely entertaining flick sees Bill Nighy tackle the murky Victorian underground as a killer goes on the romp and a woman is set to hang for her murder of her husband. Full of twists and turns, this is a highly beguiling movie enriched with amusement and that cliched but still ridiculously enjoyable.  Goldman has a flare for the Victorian  macabre.
Gone Girl (2015) – Gillian Flynn
Adapted from her own novel, Flynn proved that she had might for the big screen (and should probably do some more work for cinema) with this Academy Award nominated script. The intense mystery thriller that led to one of the greatest performance of the year by the outstanding Rosamund Pike is an insatiable and lurid film with so much darkness. The murky elements of the film, matched with the twisting mystery made it David Fincher's finer pieces and that's all thanks to Flynn's script. Even with knowing the book, she revisited Amy Dunne on a big screen with such a fresh beat that even die-hard fans would be impressed.
Nightmare Before Christmas (1993)  – Caroline Thompson
Did you know Nightmare Before Christmas was written by a woman? Did you? Because I didn't and I am currently drinking tea from a Jack Skellington mug. I know, this is heinously amiss of me. It is the ultimate festive film revolving around the King of Halloween Town who becomes bored of his life and wishes to steal Christmas to bring some excitement back. This stop–motion epic, directed by Henry Selick and based on characters by Tim Burton, Thompson delights with this hilarious, witty, and at times deeply dark film filled to the brim with holiday cheer.
Juno (2010) – Diablo Cody
Winning the Academy Award for Best Original Screenplay, Cody's terrific and poignant depiction of a teen pregnancy was celebrated across the filled. This is even more amazing considering it was Cody's debut screenplay. Launching Ellen Paige into the stratosphere, Juno was a humorous depiction of a teenager in a crisis with whip-smart dialogue and endearing, emotional moments within the comedy……home-skillet.
Singin In The Rain  (1952) – Betty Comden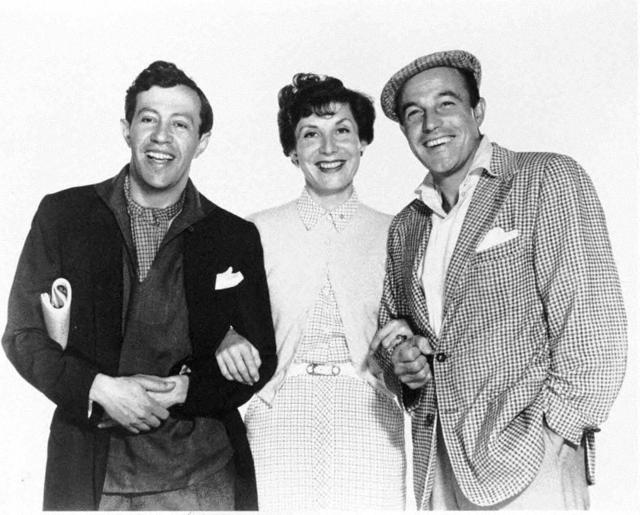 One of the most incredible and seminal musicals of all time, Singin In The Rain is an enchanting and thrilling piece directed by and starring Gene Kelly. It revolves around two men and a woman trying to make it in showbiz. Featuring some brilliant songs including the titular one and Good Morning, this is a must-see masterpiece. And it was crafted by a woman. Alongside Adolph Green, Betty Comden excelled in producing one of the most memorable and watchable musicals of all time. Part of a performance duo with Green, her work on the stage was essential to bringing Singin In The Rain to life!
---
What are your favourite films written by women?