Sexuality and repression go hand in hand. There have been many movies that express how a religious upbringing could impact the mental-health and becoming of an LGBT youth. Even adults in films such as Disobedience struggle with sexual identity following strict religious views. It is perhaps a sad tale as old as time where many are repressed by their families and their puritan views.
This is explored in Red Cow.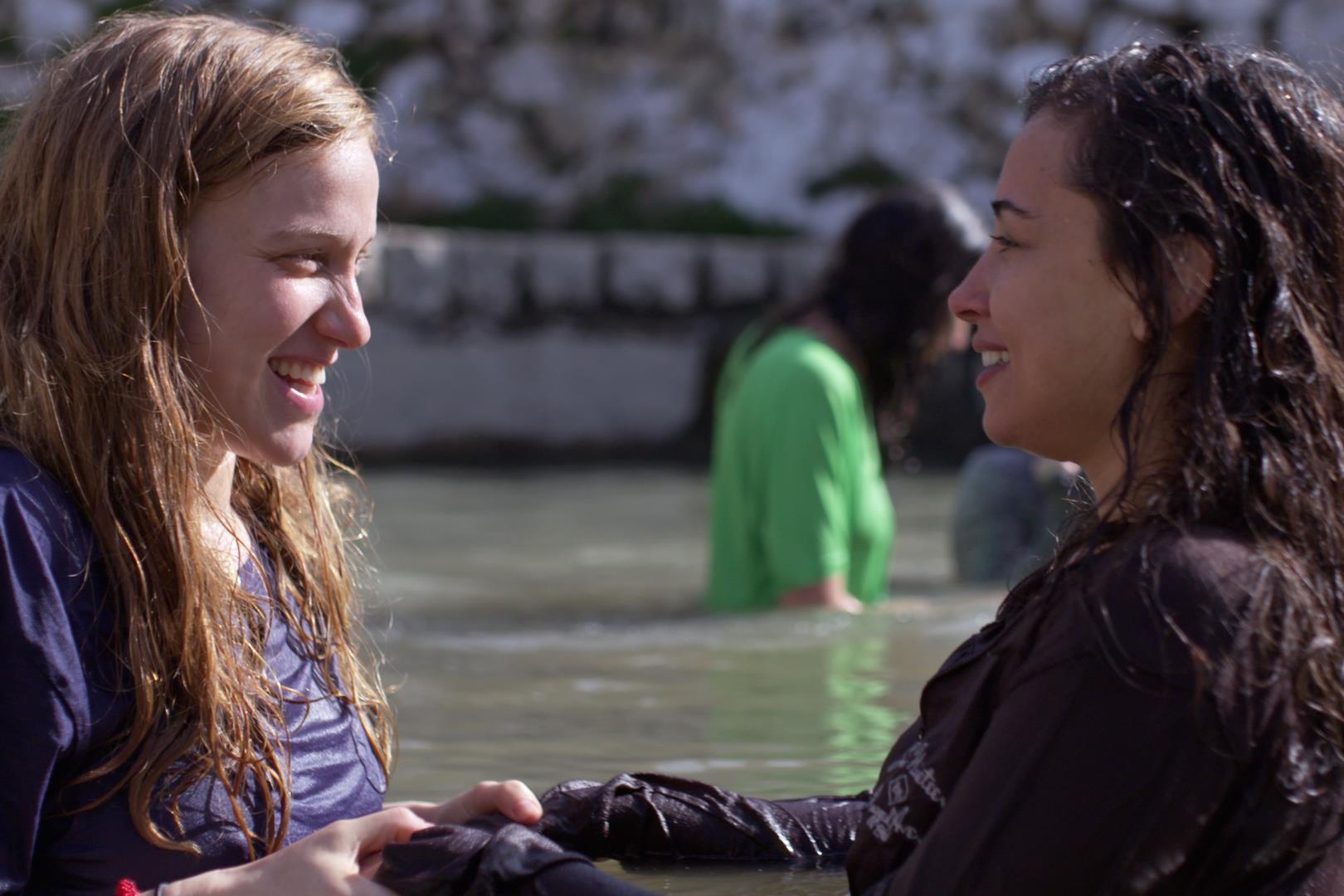 Directed by Tsivia Barkai Yacov, Red Cow is set in East Jerusalem and revolves around young Benny. Guided by her devout Dad who leads a group of Israeli extremists who are raising the sacred titular heifer which'll bring forth a new age for Jews. Confined to prayer and study, Benny comes across the beautiful and mature Yael. The pair have an instant connection but in a world that sees them as secondary to men and families who are unable to accept love outside a man and woman marriage, there is a dark realisation that their love affair may not survive.
Yacov does wonders at capturing a natural energy of this film. Conveying the conflict within the main three, the director fleshes out the intense struggle of everyone involved whilst framing the film with a dusty yet striking landscape.
What's more, Yacov tackles with great detail the blossoming sexuality between the young girls. Captured almost effortlessly by Avigayil Koevary (Benny) and Moran Rosenblatt (Yael) – two brilliant and upcoming Israeli actresses – the film is an intimate and satisfying depiction of life and love from repressed youth. That feeling of secrecy and forbidden lust is well-handled and utterly compelling. There is a beauty within this film, even though it is shrouded by the repression and Yacov gloriously encapsulates this with the help of the young leads.

Gal Toren is equally riveting as Benny's father Yehoshua. It's easy to compartmentalise him as this antagonist – an extremist and a devout Jewish man, he falls into religious pitfalls as he struggles to cope with his daughter's growth. Giving that he could've been. But in similar ways to how Alessandro Nivola's Dovid in Disobedience is painted beyond that of a comic villain, so is Toren's stunning depiction of Yehoshua. Here is a father who simply doesn't understand and instead of acceptance – he turns away in conflict. However, Yacov and Toren work together with this story and flesh out the character greatly with his love for his daughter.
Red Cow is a stirring watch. It may tackle a familiar subject but it does so in a timely and satisfying way.
---
Red Cow is part of Fragments Film Festival
 Buy tickets now!