Fairy-tales.. They have seeped throughout time and history. Chattered imagination has been whispered in bed-time stories and campfire horrors. For centuries with been spooked by spectres, haunted by horrors, and frightened by fantasies.
In Scandinavia, adults and children have been particularly terrified by their own particular historical creatures. Creatures which Ali Abbasi has spun into a glorious modern yarn.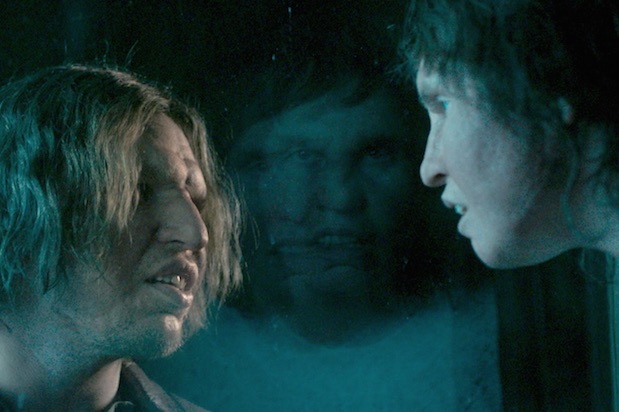 Border revolves around Tina, a woman who has an "ugly" facial structure, who works for the Swedish Border Agency that screens people coming off ships. Tina has a special ability at sniffing out people's guilt and shame. Living off the grid in a woodland area and with dog-breeder Roland, she spends her time walking the forests nearby or caring for her ailing father. When she comes across a man, Vore, who she can't sniff out and looks like her, she becomes drawn to him. It becomes apparent that he might be uncover secrets about who she is and the pair become closer…
Border is a subversive and mysterious drama that unravels in a glorious manner. Iranian director Abbasi, whose work includes the much acclaimed Shelley, implements an intriguing modern fairy-tale. The film is an enchantment in some scenes, ghoulish in others, but utterly captivating from start to finish. The film works greatly with these tonal shifts. Offering up some impeccable sequences, including one frivolous and endearing frolic through the sun-streaked trees, the film can be a romantic story one second then horror to ponder the next.
There is also an undercurrent of social commentary here. When the film digs deeper into how we treat those who are different and especially those we deem as "ugly." The film asks you to shift your perception through graphic sexual scenes or simply Tina being. It also gender-bends throughout and it's non-conforming ideals make it a magnificent watch.
The whole of the film wouldn't work if it weren't for Eva Melander as Tina. My god is she breath-taking here. Though unrecognisable due to her prominent prosthetics, this doesn't sop her convey earnest and intimate emotions. Tina is a sympathetic character but doesn't require pity. She is determined, strong, with an upstanding set of morals whilst also being vulnerable, sweet, and funny. As this film is all about her becoming, Melander beautifully develops Tina and makes a truly cinematic heroine.
Opposite her is Eero Milonoff as Vore. The pair have an instant chemistry with one another the minute they meet but Milonoff keeps his character as mysterious as possible, revealing bit by bit. Though this is Melander's film, Milonoff is also as expressive and great as Vore, balancing between love interest and possible villain, the actor is unexpectedly alluring.
Border is a brooding film that will stay with you long after watching. That may be because of the graphic sequences and detail, but it's also because of the soulfulness . The mood and tone matched with some gorgeous imagery are truly affecting, haunting even. There's also a soulful and mournful message about nature and finding who you are, against the backdrop of an isolating and brutal society. Blending fantasy with social commentary, Border is a riveting and redolent affair.
---
Border is out 8th March