Music is can unite us all. It can cross divides and break down walls. The idea that someone can craft how you are feeling and inspire you to live with more passion and inspiration.
What's more, music can wrap itself round the most raw parts of you and make you believe that there is something bigger and better out there.
Music is an indelible presence in Gurinder Chadha's brilliant movie Blinded by the Light; which looks at how Bruce Springsteen shaped a young boy in the eighties to overcome prejudice and his prudent family.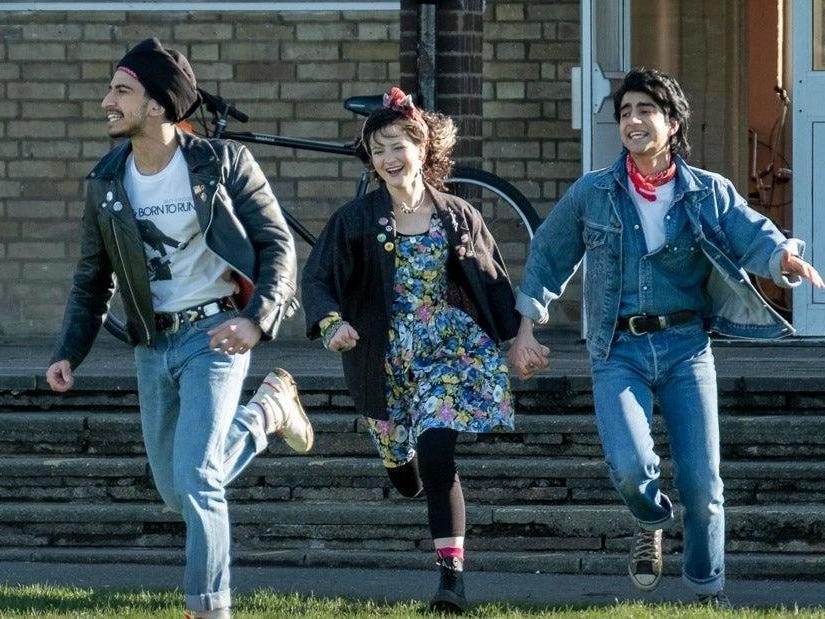 Based on Sarfraz Mansoor's true story, the film revolves around Javed, a young man of Pakistani descent who lives in Luton in 1987. At the height of Thatcher's Britain, Javed is an aspiring writer who has to with racial and economical turmoil. Not only that, but he feels distanced from his traditional family. When classmate Roops introduces Javed to Bruce Springsteen. Soon Javed's perspective on the world is turned upside down as The Boss's music and lyrics echo how Javed's life, inspiring him to pursue his dreams.
Blinbed by the Light is a wonderful and excitable movie that has a lot of spirit. Led by the brilliant upcoming Viveik Kalra as Javed and Kulvinder Ghir as his stern father Malik, the acting is great. Kalra balances youthful energy and constant frustration within Javed that can often lead him to make mistakes that only teenagers can make. His discovery of Bruce and becoming instantly obsessed feels real – a journey that most, if not all, of us have been through. Ghir's Malik could easily be a stereotype – a truly hard-nosed father who struggles to accept that his son is different from himself.
Whilst Malik's presence does loom over Javed, adding pressures that goes against Javed's eagerness to escape and follow his presence, Ghir implements softness early on and Chadha clearly shows that Malik is going through different hardships that he shrouds with pride. Ghir and Kalra together have great chemistry together as this father and son pairing trying to find a common ground to walk on.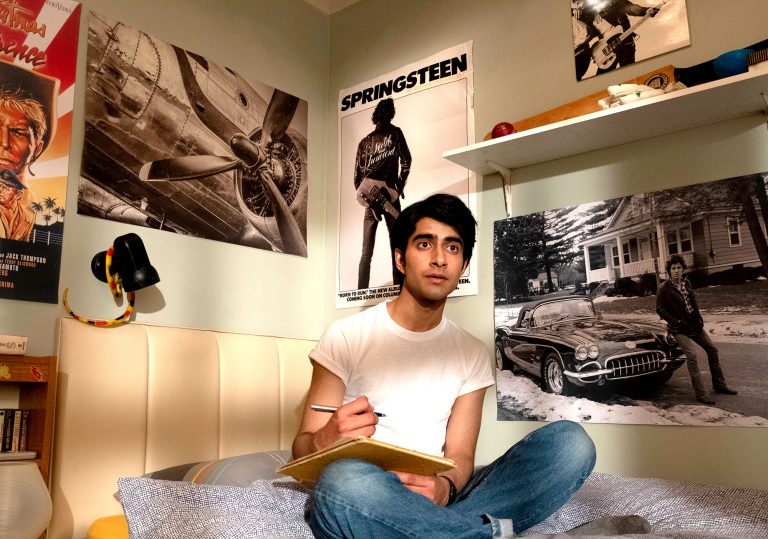 The use of Bruce Springsteen music is near perfection and the sequence to Born to Run will have your heart skipping whilst Javed's first foray into Springsteen on a stormy night is a tremendous exploration of the power of music.
Chadha implements great imaginative flare to the story, despite not continuing it as much  But what's more, she cuts into a darker side of the eighties era. Whilst this is a delight, an escape into youthful furore, Chadha imbues a backdrop of dissent and racism. Criticising the Thatcher regime (no hard task) Chadha is clear to showcase the racism made more rampant by Tory politicians. Scenes of happiness for Javed and his family are underscored by hatred  The film is hits deep in these places with palpable imagery and it is never shy to mirror our own political landscape now.
If you truly embrace the cheesiness and twee, knowing that there are aspects of this film wrapped up in over-sentimentality (though it is barely a bad thing) Blinded by the Light becomes an exceptional film. Blinded by the Light marries many different elements to become a joyous rhapsody of youth and music. A celebration of determination and hopefulness, Chadha has curated a dizzying display of love, compassion, and joy. No audience member will leave without a slight tear in their eye and the biggest grin on their ace.
---
Blinded by the Light is out now.