Martin McDonagh has had a history of dark hits on stage and on screen. His most famous work is undeniably Three Billboards Outside Ebbing, Missouri – winning him a whole multitude of awards including a BAFTA for Best Picture and an Oscar too.
Before his tremendous wins, McDonagh has been thrilling us with engaging stories and sickly black comedy on stage. The playwright's first dalliance with a big-screen feature film was In Bruges, which is happily getting a Limited Edition Blu-Ray release today!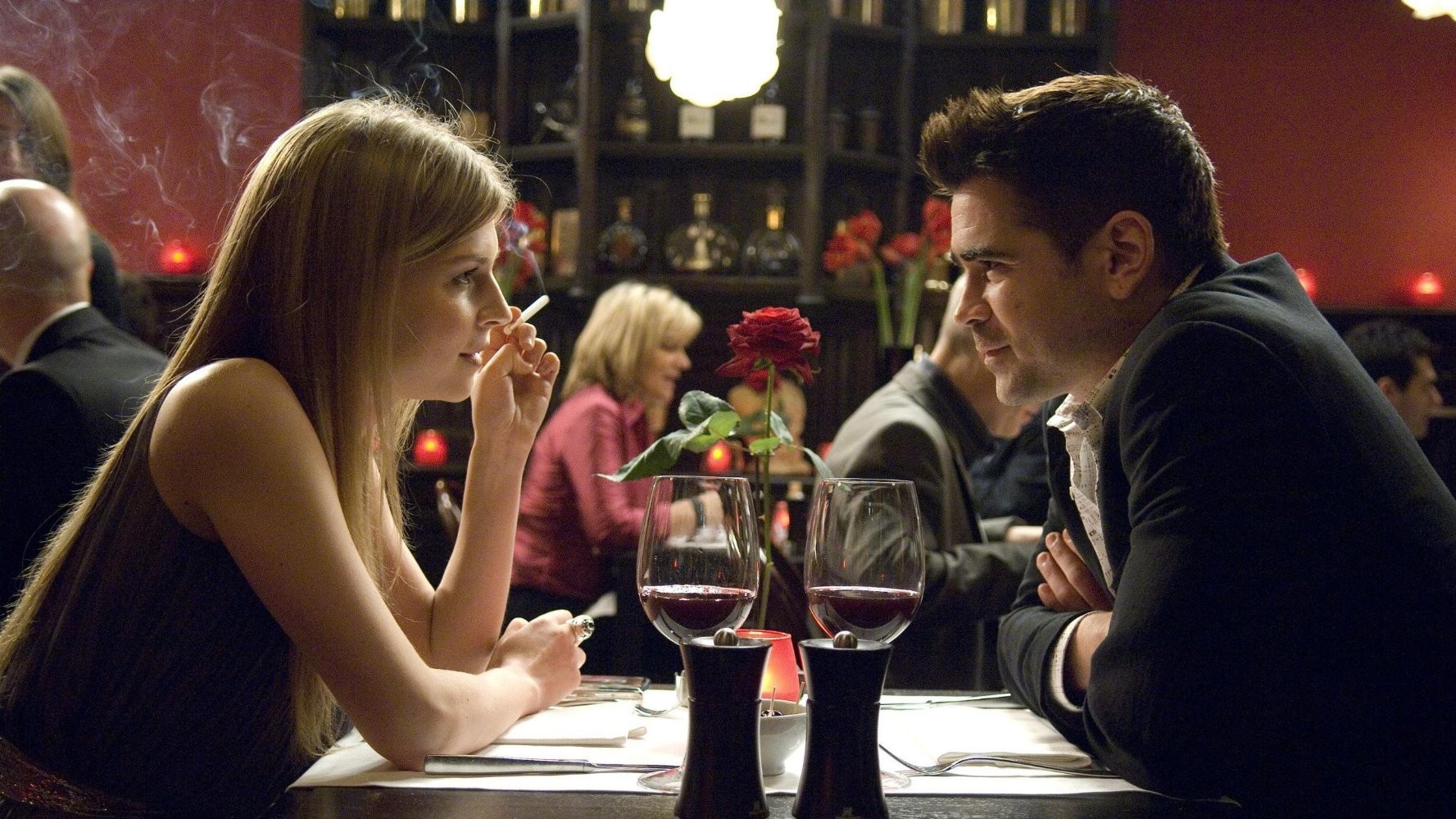 Led by Brendan Gleeson and Colin Farrell, In Bruges centres on two hit men, Ray and Ken who are sent to Bruges, Belgium after Ray accidentally kills a young boy on his first hit. While they soak up the culture there, waiting for a phone call from their boss Harry. Along the way, they meet a whole host of weird characters and see a lot of sights – much to the chagrin of the unimpressed Ray. However, when Ken gets the call from Harry to dispose of Ray, Ken struggles with the weight of killing his now new friend.
In Bruges is one of those spot on movies. Impeccable from start to finish, every slots into place in a somewhat unnerving way. The comedy is thick and fast as McDonagh's highly charged dialogue sparks laughs throughout. Though there is a darker presence, and some uncouth quips from, literally, every goddamn character in the film. There's a giddy excitement that comes from the quick-fire dialogue and insults – tinged with offense and bleakness.
Martin McDonagh's greatest genius comes from his ability to flow from the morose content to the hysterical. Ray's grapple with the heinous (and accidental) crime he committed tinges the air with sorrow one minute whilst his cocaine-filled antics throughout the Bruges limited night-life is hilarious. The film is in rhythm and slick with these beats.
The strength of the script is pulled off by our leads. Gleeson is a phenomenal actor who completely captures the essence of humanity. Not only can he portray gleeful wonder and tourist curiosity, but he can strive with the darker elements bubbling underneath him. In short, he is embodies his characters and fleshes them out to such a level that Ken fees. And add Ralph Fiennes to the mix in as the hysterical, principle following gangster Harry and it becomes a riotous effort.
Colin Farrell excels with Martin McDonagh's dialogue, which is proved again with Seven Psychopaths. In Bruges is his best role and it is one of the best Irish films of all time. Truly a spectacular exploration of the consciousness of hit men, the hyperactivity of them too and the seedy underbelly of the world. Though many, and I can see this, may be put off by the crass vulgarity of some of the players here, In Bruges is entertaining, dramatic and riotous all at the same time.
In Bruges Limited Edition features stunning packaging, with new artwork by Thomas Walker, who also designed the exclusive cover for the Faber and Faber screenplay included with the release, alongside a 50-page soft cover book. There's a slew of special features including McDonagh's Oscar Winning Short Film Six Shooter in HD and more (see attached for details).
---
In Bruges is released on Limited Edition Blu-Ray today!
Buy one now!