Pedro Almodovar is a gateway drug. For many, especially in the UK, he was our pathway to foreign films. The diverse tenderness of movies such as All About My Mother and the vivre of comedy-dramas like Women On A Verge of a Nervous Breakdown has been a staple for any movie fan wishing to dive into the beating heart of Spain. Almodovar was and continues to be a tentative slip into films beyond our language and he has inspired many to dive into his world.
Now he presents his most vivid and personal story yet with Pain & Glory.
The film, led by the brilliant Antonio Banderas revolves around Sebastian Mallo, a retired filmmaker. Living his life in agony as age tackles his back problems and more, he starts to reminisce on his childhood. Revisiting old friends, flames, and colleagues, Mallo learns about initial carnal desire and how it impacted his life. He also dabbles in recreational drugs and habits in order to connect himself to lost loved ones.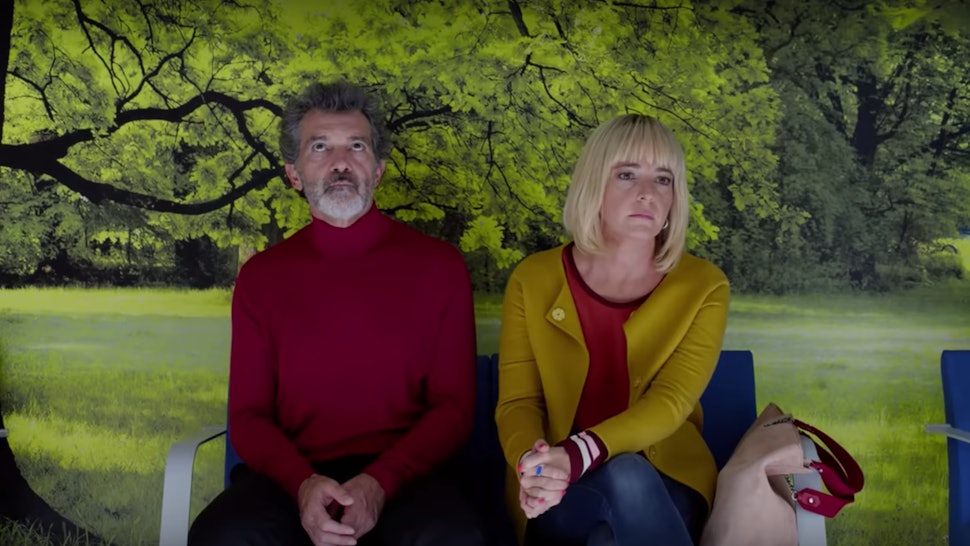 Antonio Banderas is at his most stellar here, transforming himself into this private yet yearning character. He loses himself so phenomenally in the role that by the time the credits role.  With such a transformation, turning into a tentative but outspoken director on the cusp of nostalgic revelations, you'd expect it to be a huge haul.  But Banderas almost breaks down his usual modus operandi in order to excel here. Big loud gestures and growling intense acting are replaced by more intuitive and thoughtful ones.
Almodovar as usual, utilises a spectrum of vibrant colours to catch the eye in an alluring manner. Juxtapositions of red and green, blue and pink, and orange bring the director's usual flare to the film. His use of colour is visually appealing, adding this aesthetic dream-like quality to Sebastian's journey.
Pain & Glory is a brilliant delve into one man's  life and history. It is a beautiful and passionate work that is told in gorgeous technicolour. A film about memory and love that completely melts into you.
---
Pain & Glory is out now!