The titular Beanpole is a very striking woman. She towers over most in the film. With big eyes and blond hair, she captivates from the very first frame. Largely because of her frame but mostly because of her guttural choking as she is frozen in place, staring out due to a medical condition, making her more open and vulnerable than her kindly nature.
It's within this moment that the look tone, and mesmerising story of the film capture you in an equally enchanted way.
Set in 1945 Leningrad, post Second War Film, Beanpole follows the odd but beloved Iya as she cares for her young son Pashka. Living in a rundown, small room in an old building, she works at a local hospital tending to wounded soldiers. However, when Pashka dies in a terrible accident, Iya is distraught – even more so with the appearance of her friend Masha. As it turns out, Masha is the actual mother of Pashka, choosing the stay behind whilst Iya looks after her child. Distraught at her child's death, Masha comes up with a seedy way to punish Iya for the death of Pashka.
Directed by Kantemir Balagov, Beanpole is a brooding film with an utterly dark heart. With the backdrop of post-war unruliness, the population of Leningrad struggle to get by. Impoverished and desperate times in the unsettled nature of Russia in turmoil lends reason and rhyme to the tempered behaviour of our leads.
Our Beanpole is charming and sweet but that opens her quickly to villainy and betrayal, particularly from the broken and selfish Masha. Though we want to follow our sweet Iya, the movie focuses on Masha The sparring split story between two vastly different women works well. Unbridled feelings and sexuality also populates the film, crafting an almost insidious and heated movie that is engaging as it is sinister.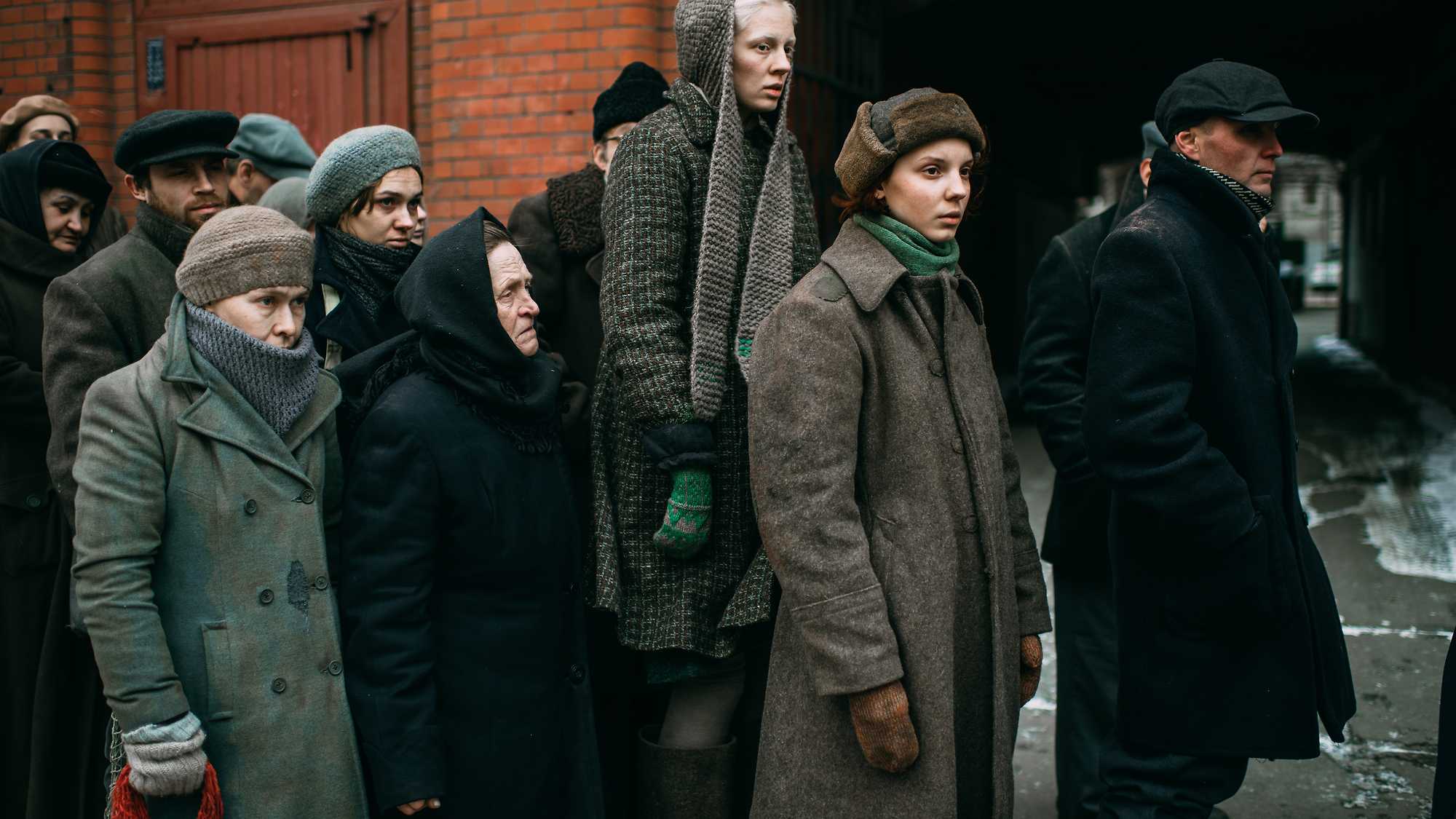 Viktoria Miroshnichenko is brilliant as Iya – understanding the naivety of her character who struggles with feeling of lust and anger. Opposed her is Vasilisa Perelygina as Masha, a calculating women who brings struggles with her despair. As they quietly face-off, with both love and resentment, their chemistry together is ruminating and menacing.
Praise certainly has to go to Kseniya Sereda for her stunning cinematography. The film looks like an oil-painting brought to life. The colours are deep and rich. Hues of deep reds and impossible greens feel soulful and utterly beautiful. In fact, after viewing, I wished to see the world forever in this grading, colour and imagery. But alas, no, this is not humanely possible.
Whilst it doesn't necessary earn its runtime, lagging as it comes into the final third, Beanpole is a richly dark and mesmerising tale.
---
Beanpole screens as part of BFI London Film Festival. 
Buy tickets now.