It's Christmas time. Or, well, if you are slightly humbug-ish, that period leading up to actual Christmas where all the streets and shops and adverts are stuffed with so much festivities that your turkey's envious.
It is also that time of year where film obsessives come out in their drones to argue the intricacies of a Christmas movie. In a recent poll by YouGov, the British population voted (by a whopping 50%) that Die Hard was not a Christmas movie. For those who don't know, Die Hard revolves around an ex-NYPD detective who has to rescue his wife and her building  when it is overrun by terrorists. It also happens to be set on Christmas Eve.
Of course Die Hard is a Christmas movie. Of course it is. For the love of Christ (literally), a henchman is killed, left dead with Santa Claus hat upon his head and the words "now I have a machine gun, ho-ho-ho" screeched across his chest. The season reeks throughout the film and whilst it may not result in a singsong around a fireplace whilst some pipsqueak chirps about how great love and Father Christmas is, the yuletide elements are still there.  It should still be entered into the roster.
Admittedly there is a difference between a movie with Christmas sentiments and a film set at Christmas. Yet again family fuelled festive fun revolves around Disney's snow-ladden beast Frozen as a goofy snowman and two princesses battle out sugar-addled songs that we've also heard a billion times over. But the film is set in Summer, has nothing to do with Christmas at all, and yet the appearance of that heavy white stuff (no, I mean snow,) has us jumping to shove it into cinemas and TV scheduling to bemuse the tiny, little ones.
Then there are the darker films, like Die Hard, that do not revolve around a cheesy ramped messages of a cantankerous man who needs to learn that love is more important than money (or a business man must learn the true meaning of family.) In Bruges, Harry Potter and the Philsopher's Stone, and any Shane Black film all feature Christmas Trees, or that jolly fat man, or presents in some fashion yet this is just a backdrop to a story that is either hitman, wizards, or superheroes. Does this mean they should be immediately discounted when it comes to our festive viewing? Because regardless, they still have the season in some way: A motif, a background, or a mention.
I mean  – on a personal note – my Christmas viewing always includes my favourite film Filth. It's a Irvine Welsh tale of depravity and mental illness but quintessentially Christmassy. It features a multitude of songs, has a strong festive theme throughout include, that culminates in a harrowing New Year's Eve scene. Damn straight I'd include it as  Christmas film as the season's appearance has an opposing effect on the film, making it more brutally dark that this breakdown is happening around the holidays. It is a major theme in Jon S. Baird's brutal tale and, certainly can be included on the list.
Yes, we all gravitate towards the over-the-top festive outings: The Santa Clause, Miracle on 34th Street, The Muppet's Christmas Carol, and A Nightmare Before Christmas are a few heavyweight films that focus on the importance of Christmas and are actually set in the time period. They speak of wisdom and family and giving and feeling at home, all addled with enough gooey goodness that it fills you with warmth.
So what is it? What really makes a Christmas film? Is it the spirit of the holidays or the months it is set in? Can we accept Die Hard as a bonafide Christmas film?
Of course we can. Of course we bloody well can. The biggest point is why are we arguing this? Shouldn't we be embracing the differences? Maybe there are people who don't want to sit through puffed out and puffed up pieces of Noel Nonsense but want to keep the spirit of the season alive in some manner. We absolutely do not have to concede and box ourselves in with a very narrow Christmas brush. We should listen and add more amazing movies to our library!
Put on your favourite festive film and let us enjoy what the hell we want over this Christmas period. By god, after the year we've had, we've earned it.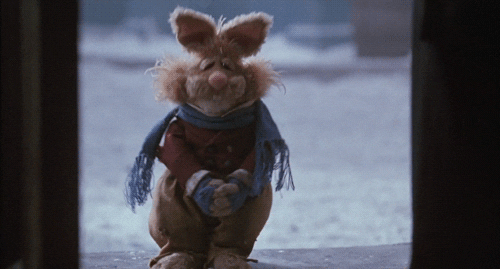 ---
What's your favourite Christmas film?