The term sex comedy doesn't provide good and warm fuzzy feelings inside (maybe down there, but certainly not inside.) Sexual based films that aren't porn are either 50 Shades of Grey style of trash, a whimsical yet terrible romp like The Confessions of a Window Washer, or provoke moans (and not goods ones,) with awful entries such as  Sex Tape. The comedy end of erotica movies is often filled with gawky slapstick and awkward moments that never quite gel or work. Women are often overtly sexualised too and in this day and age, the nudity and hilarity often sit uncomfortably, nestled in a stiff toe curl.
So with an accomplished cast and a well-written script, Patrick Brice's The Overnight presents a clever and poignant sex comedy.

Starring Adam Scott, Taylor Schilling, Jason Schwartzman, and Judith Godreche, The Overnight revolves around LA newcomers Alex and Emily. Unsure about the neighbourhood and tentative to make friends, they are introduced to Kurt and Charlotte, an eccentric but friendly couple who invite the pair and their son over for a play-date. As the children fall asleep, however, the parents open-up to a crazed night of passion and some crazy encounters.
What works majorly for The Overnight is its confidence. I mean, doesn't that just make everything sexier anyway? Brice's assured script-writing cleverly weaves the story in a manner that twists throughout the night. This isn't a case of instant steamy sessions for the couple: this is an astute unravelling where honesty, truth, and emotions are frittered out. Making the movie about the characters more so than the sex gives an element of depth to the proceedings. It's interesting because we care. We're not following them because we know they are all going to get it on, actually we want to see how the night unfolds, and that's the best thing about Brice's tightly written and witty script. There's a lot of laughs to be had here too.
The cast tackle the set-up with furore. They have immediate chemistry with each other and it's good to see many move beyond their usual archetypes. Pushing themselves and their characters beyond, Schilling, Schwartzman, and Godreche are part of this clever quartet, moving and moulding with the heat of the night.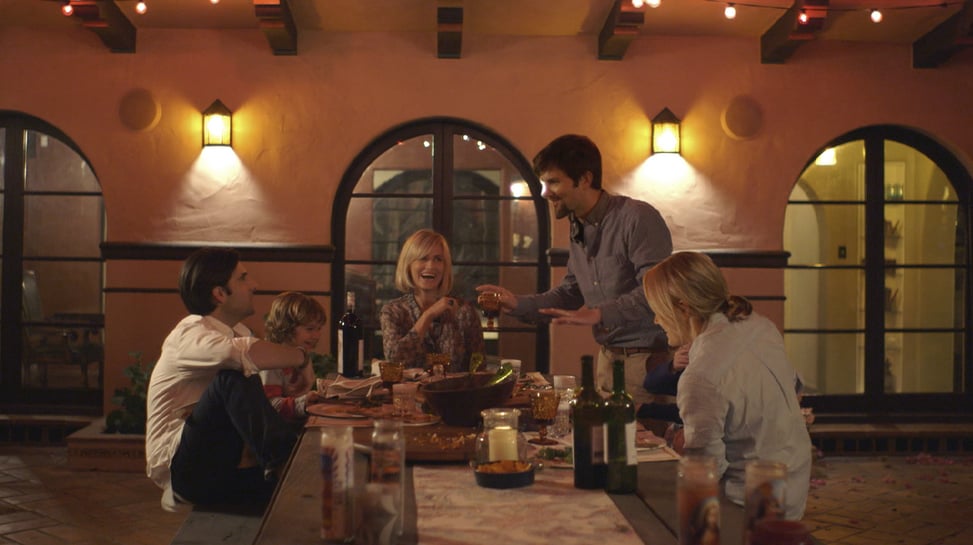 I may be biased in saying this because I love Adam Scott in everything he has ever done (with the exception of Hot Tub Time Machine 2...I mean…come on,) but he is the scene-stealing character here. He really has to be bolder than everyone to push through his straight man typecast and he definitely has the balls to do so, giving him the most interesting arc in the whole movie.
With sensual and stunning imagery, this wry and experimental sex comedy is equal parts entertaining and awkward. It has this air of realism that by the final moments, you are right there with the characters, yearning for a new experience with strangers who turned friends…well..overnight. A passionate but restrained piece, Brice has made an insatiable movie that utilises its talented cast for the better.
You'll want to stay over and over again.
---
The Overnight is available on Netflix!