Ignoring our affection for spandex clad heroes but there seems to be a shift in who are now our real life heroes on the big screen. Beyond the muscle bound men who are fighting fires or disasters, we are now looking at the wars being waged in our courtrooms and those who are   Films such as The Report, On The Basis of Sex, and this film, Dark Waters, are tackling the heroes who battle for justice – no matter how big or small.
Todd Hayne's, famed for movies such as Carol and The Velvet Underground, takes on a different type of story with Dark Waters. The film revolves around Robert Bilott, a lawyer who works for a corporate company defending large chemical company DuPont. When family friend Wilbur Tennant, asks for help as DuPont has poisoned the water, killing Tennant's livestock and harming his own families' health, Robert decides to take on the case. Only during his research, Robert uncovers a scandal that could impact the whole of America, possibly even the world. Using his own knowledge, Robert is about to uncover a whole cover-up.
This intriguing yet horrifying story about why we shouldn't trust big corporations AND our government (wilfully being duped by DuPoint.) It's long length can cause the story to drop into a tedious nature but Hayne's and team is not afraid to lambast how long it takes to finally get justice for the folk featured here.
Ruffalo is a brilliant acting. As Bilott, a man who sacrifices his entire life to help a community being exploited by DuPont, Ruffalo showcases this man in a multi-faceted way. Bilott started on the side of the enemy but his slow turn to fight for every man feels believable as he uncovers the horror. Ruffalo is inhabits this character Brooding and pouty at times but with an astonishing strength to continue for justice. He is flagged by strong support including Tim Robbins, Bill Camp, and Victor Garber.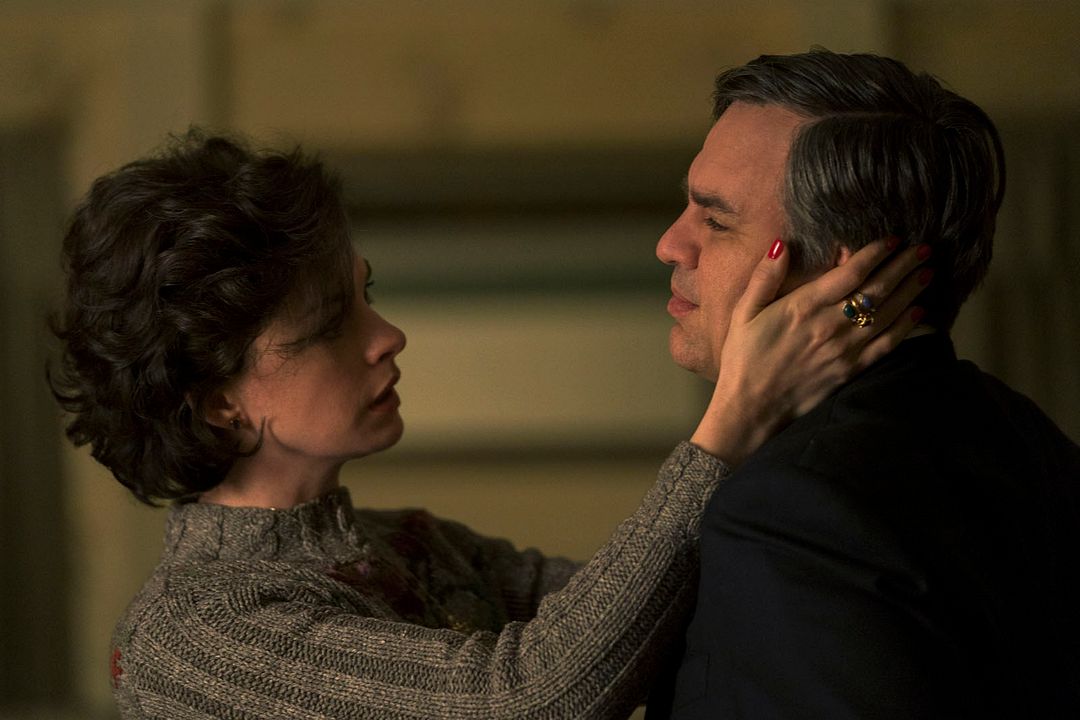 The biggest problem is Anne Hathaway. It is not that she is an incompetent actress, it is just that she feels redundant here. The role is just a wigged wife in era-specific attire taking care of  and shouting at the big boss men a la Claire Foy in First Man. For a person of her talent, it feels like a sad lowly character.
As always, Todd Hayne's directs this film, alongside cinematography, with great beauty. There is absolute beautiful framing, utilising boardroom space fantastically. One shot that is simply a walk down his works corridor is altered for perspective: Showing a new view on how his colleagues perceive him. There is a great use of brooding American space which, somewhat feels redundant with the more basic storyline but it is impressive nonetheless.
Dark Waters is chunky but stick with it.  The fact chemical companies like DuPont have a stranglehold on America unparalleled will make for a compulsive and terrifying watch nonetheless.
---
Dark Waters is out in on Digital, DVD, and Blu-Ray now!