America and the world has been shocked by the brutal and unjust death of George Floyd at the hands of Minneapolis Police. Protests across the globe have been going on for over a week and millions online are pouring their support for Black Lives Matter.
It's hard to know what to do beyond protesting, especially as it is difficult during the COVID-19 pandemic that we are all suffering with. However, there are ways that non-black people can support black voices and activists at this time.
First is to donate to charities, bail funds, and more which will help aid protestors and other black people going through similar situations.
Second is to champion and elevate black voices. Find black critics, black writers, and black activists from every country.
Third is to support black art and stories.
Whilst this list isn't exhaustive, it is hopefully helpful getting your journey into black cinema, ranging different genres, cultures, and countries, started.

Fruitvale Station (2013) – Ryan Coolger
The beginning of a long collaboration between actor Michael B. Jordan and Ryan Coolger, Fruitvale Station is a poignant look at Oscar Grant. In 2009, 22-year-old Grant was fatally shot by BART police on New Year's Day. This exceptional movie is quietly unnerving and powerful. Adding texture and realism to Grant's last day floors you, as does Jordan's incredible and nuanced performance.
Also watch: Black Panther & Creed
Friday (1995) – F. Gary Gray
Written by Ice Cube and DJ Pooh, and starring Cube and Tucker, Friday is a hilarious comedy movie that is a cultural phenomenon. Taking place in South Central London, it follows the shenanigans of Craig Jones and his family as he is thrust into different situations over a singular day Inspiring a large cult following and a much used internet meme, Friday is an absolute must watch.
Also watch: Set It Off & Straight Outta Compton
Do The Right Thing (1989) – Spike Lee
A quintessential movie when examining racial tensions and violence in the simmering summer of Brooklyn, Spike Lee's movie is a masterpiece. Often cited as one of the greatest movies of all time, the film looks how a New York Italian run pizzeria becomes the epicentre for an unjust death and a riot. Poignant, powerful, and exceptional filmmaking, Spike Lee proved he was one of the all-time best directors.
Also watch: BlackKklansman & 25th Hour
Gone Too Far (2013) – Destiny Ekaragha
Destiny Ekaragha is the third ever black British female director to work on a UK feature film  that was given a theatrical distribution and the result is the brilliant Gone Too Far. Based on an award-wining play by Bola Agbaje (who also writers the screenplay here,) the film looks at two estranged teenage brothers over the course of one idea as they struggle to accept their identity. A warm and humorous film that interweaves conversations of race, heritage, and identity, even looking at interracial intersectionality, Gone Too Far is a phenomenal film to watch.

Also Watch: Tight Jeans & Danny and the Human Zoo
Moonlight (2006) – Barry Jenkins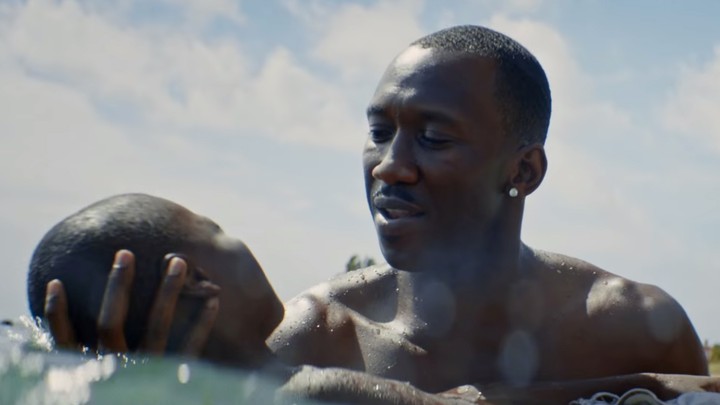 Best Picture Winner at the 89th Academy Awards, as well as winning gongs for Best Adapted Screening play and Best Supporting Actor, Moonlight has had an amazing impact. Telling the story of Chiron in three crucial segments of his life as he realises his sexuality, Moonlight is an immense and innovative indie movie. This is the absolute essence of film-making; A wonderful, unflinching, and mesmerising coming of age drama. Not just powerful but a vital and necessary film.
Also watch: Medicine for Melancholy & If Beale Street Could Talk
Get Out (2017) – Jordan Peele
Before crafting two of the most exceptional horror films of recent years,  Jordan Peele was perhaps best known one half of comedy duo Key & Peele. However, his directorial debut Get Out was an Academy award winning treat. A true mastery in suspense and bringing underlying racist viewpoints in progressive white people, Peele's horror follows young black man Chris (Daniel Kaluuya) who visits his white girlfriend's parents which soon turns into suburban nightmare for him.
Also watch: Us
Daughters of the Dust (1991) – Julie Dash
Although it is said to have inspired aesthetics in Beyoncé's Lemonade album, Daughters of the Dust is so much more than that. This exquisite and beautiful family drama revolves around three generations of Gullah children who live on the St. Helena Island in South Carolina preparing to migrate North. Poetic, dreamlike, an absolutely gorgeous to watch, this vivid and culturally significant work is a must-see.
Queen & Slim (2019) – Melina Matsoukas
After crafting incredible music videos such as We Found Love and Formatin, Matsoukas made her mark with last year's brilliant crime thriller romance Queen & Slim. Written by the incredible Lena Waithe, and starring Daniel Kaluuya and Jodie Turner-Smith, Queen & Slim revolves around a first date gone awry when an aggressive and racist police-officer is accidentally killed and the pair have to go on the run.
See You Yesterday (2019) – Stefon Bristol

Time travel has been done many times in the film but Bristol's fantastic sci-fi drama adds a fresh beat to the genre. Produced by Spike Lee, this low-budget indie flick sees two smart kids – CJ and Sebastian – invent temporal relocation. However, when CJ's older brother is murdered by a police-officer, she is determined to use her invention to save him. With a stunning lead performance by Eden Duncan-Smith, this is a brilliant ingenious film.
The Last Tree (2018) – Shola Amoo

Following his first film A Moving Image, which depicts a young girl living in Brixton, Shola Amoo tackled identity in Britain with his Sundance Film Festival movie The Last Tree. The film centres on Femi, fostered at a young age and living in rural Lincolnshire, his world is uprooted when his birth mother comes back after finally setting up in London. Years past and Femi has to deal with his seemingly idyllic countryside life, the inner city world, and Nigerian heritage. With an exceptional lead performance by Sam Adewunmi, this is a soft, tender, and exquisite performance.
Also Watch: A Moving Image
The Blood of Jesus (1941) – Spencer Williams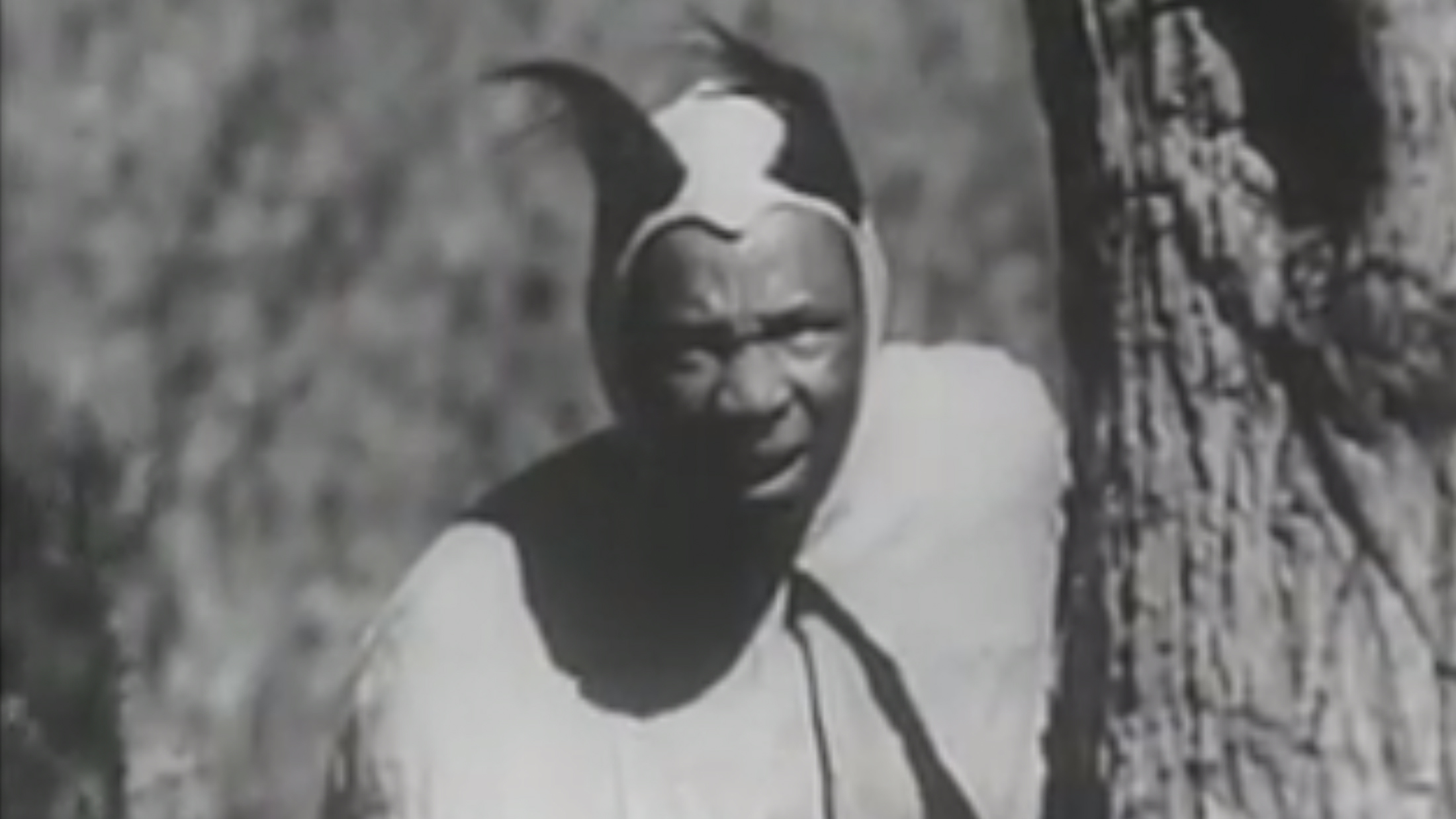 Considered a lost film up until the 1980s when reals were found in a warehouse in Tyler, Texas, The Blood of Jesus is cited as an influence for many directors such as Julie Dash. This race film (a movie created by a black cast for a black audience,) The Blood of Jesus sees a young woman accidentally shot by her husband and left at the crossroads between heaven and hell. A commercial and critical success, The Blood of Jesus became the first race film to be added to the U.S. National Film Registry.
Also Watch: The Amos 'n' Andy Show & Beale Street Mama
Mudbound (2017)– Dee Rees
Scooping up four nominations at the Academy Awards, and based on a novel of the same name by Hillary Jordan, Mudbound sees two World War II veterans return to their rural Mississippi. However, one of them is black and is subject to racist attacks as well as PTSD from the war. With a subtle yet strong performance by Jason Mitchell and an immense turn by Mary J. Blige, this is a captivating yet uncomfortable watch.
Also Watch: Pariah & Bessie
Atlantique (2019) – Mati Drop
This poetic and moving supernatural tale is available to watch on Netflix. Directed by Mati Drop in her feature directorial debut, the film revolves around a suburb of Dakar. Ada and Souleiman are lovers who grapple with migration, crime, arrange marriage, and employment struggles. When Souleiman and his friends tragically lose their lives, they return in ghost form to seek revenge with help of the girls they love. Utterly unforgettable, Drop's film sweeps beautifully through you like the tide.
The Hate U Give (2018) – George Tillman Jr.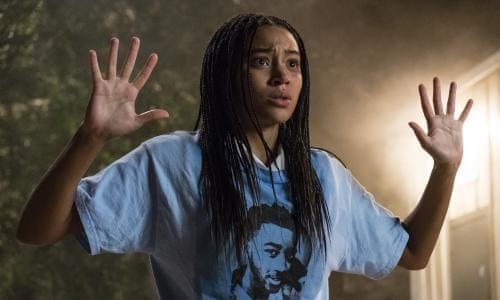 Based on a novel by Angie Thomas, this American drama film looks at a police shooting from the point of view of a teenager. Amandla Stenberg is Strarr Carter who witnesses her best friend Khalil murdered by police. Khali's death sends shockwaves through the community which sparks off riots and protests in her neighbourhood. Stenberg masterly tackles the crucial yet difficult themes whilst Tilman Jr directs a devastating and raw film that, at the same time, can help young adults deal with the real life situations.
Also Watch: Soul Food & Men of Honor
12 Years A Slave (2013) – Steve McQueen


Any film that McQueen directs could've been placed here but his ground-breaking biographical period-drama is important. Revolving round Solomon Northup (played indelibly by Chiwetel Ejiofor,) the film depicts a free man who is kidnapped and sold into slavery and has to suffer at the hand of different vicious "owners.". It is an unflinching and hard-watch but it must be seen by everyone.
Also Watch: Widows & Shame
Belle (2014) – Amma Asante
Launching the luminescent Gugu Mbatha-Raw into stardom, Amma Asante's work is an effective and bewitching period drama. It tells the fictionalized story of Dido Elizabeth Belle, a 18th century gentlewoman who was allowed to be painted alongside her cousin. An intricate, if albeit romantic look at Dido, Mbatha-Raw excels with a character who is determined, educated, and utterly unforgettable.
Also Watch: A Way of Life & A United Kingdom
Pressure (1976) – Horace Ove
Pressure is the first black British film. The film revolves around Tony, a young black man who faces discrimination every day in England. However, he is desperate to blend into white society.
Ove's work here is wildly considered a time capsule of the seventies culture. However, the film looks at issues that are relevant to today; police harassment, the cyclic nature of poverty and a lack of education within the British system.
Also Watch: Playing Away
Black Girl (1966) – Ouseman Sembene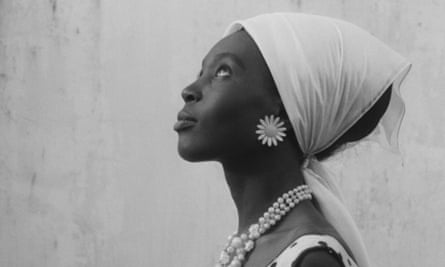 Winner of the Prix Jean Vidgo, this incredible film sees sublime actress Toto Bissainthe as Diouana, a Senegalese woman aspiring for a better live. However, when she takes the role of a Governess for a white French family. Soon they begin to treat her more like a servant as she feels alienated in France. A ground-breaking and radical movie, Sembene's work tackles themes of racism and prejudice with empathy.
Also Watch: Moolaadé

13th (2016) – Ava DuVerney

It is tenuous to say that this documentary from Ava DuVerney is really crucial in this current climate because 13th is crucial always. It should be shown in schools across the world. Available to watch on Netflix, the movie explores how engrained racial inequality is in America, focusing on the nation's prisons which are unjustly filled with African-Americans. Covering world leaders, the war on drugs, and more, DuVerney's movie is an evocative, intellectual, and flummoxing film.
Also Watch: Selma & A Wrinkle in Time
 Boyz in the Hood  (1991) – John Singleton
The late, great John Singleton's coming of age drama kickstarted the acting careers of Ice Cube and Cuba Gooding Jr. Based on Singleton's own experiences, the movie sees young Tre Styles sent to live with this father Furious in South Central Angeles which is troubled by a rising gang culture. Considered one of the best movies of all time, the movie tackles themes of gang pressure, class, and systematic racism, The film also stars Laurence Fishbourne as one of cinemas greatest father figures!
Also Watch: Higher Learning & 2 Fast, 2 Furious
---
Let us know more in the comments below!
Don't forget to donate, protest, and elevate black voices!