Female friendships are powerful and magical. For many women, friendships are pivotal to who we are. They make us stronger, better, and make us care more. These are relationships that last lifetimes and some women stay as friends from childhood and beyond.
Cinema have portrayed these relationships since it's conception. To celebrate the release of Sarah Gavron's Rocks, the warming and triumphant portrayal of British teenagers struggling with life, we're looking at films greatest movies about female friendships.
Honourable Mention: Gentlemen Prefer Blondes, Clueless, and Mean Girls.
Whip It (2009)
Directed by Drew Barrymore, this movie may seem like just a quirky indie film about roller derby. Yet beneath the skates, Whip It tells the story about women who bond over the sport. It revolves around Ellen Page's shy, wallflower Bliss who enters a roller derby team and finds her true self. With the likes of Kristen Wiig, Kate Hudson, and Barrymore herself playing the raucous green-clad team, Whip It is a heartfelt movie that goes into the depths of female relationship. Even more so, the portrayal of Bliss and her overbearing mother Brooke, played exquisitely by Marcia May Harden.
Bridesmaids (2011)
Paul Feig's fantastic, quick-witted comedy about a bridal party gone bad propelled Kirsten Wiig into stardom, earning her and Melissa McCarthy Oscar nominations for Best Original Screenplay and Best Supporting Actresses respectively. The movie revolves around Annie whose best friend Lillian is getting married. However, the upcoming ceremony proves too much for Annie who believes her life is falling apart. With impeccable performances, Bridesmaids is an emotional rollercoaster and a hilarious ride. The beauty of Bridesmaids, beyond its energetic comedy, is that the goal is friendship and reconnecting with an old best friend, more so than finding a lover or partner.
Muriel's Wedding (1994)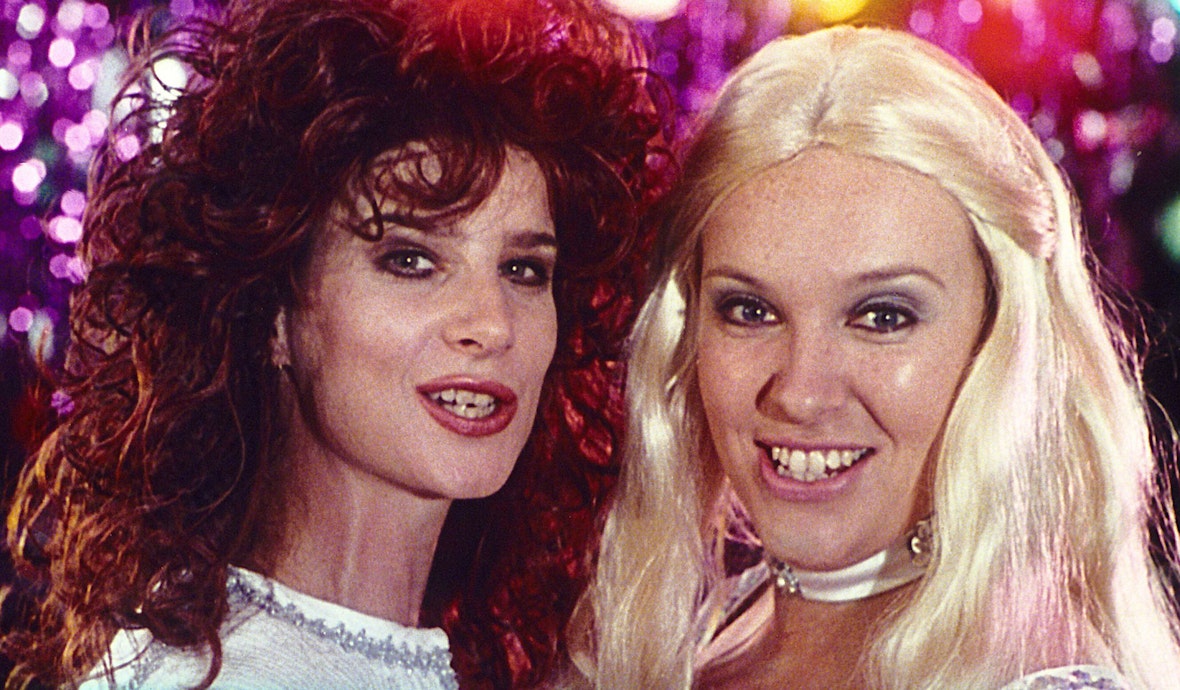 Toni Collette was propelled into greatness following this iconic Australian comedy-drama. The film revolves around the titular character who is obsessed with being loved and having the dream princess ceremony. However, she falters at every turn.  An ugly-duckling story where Muriel has to realise that the best love in her life is that of her incredible friend Rhonda (played by the phenomenal Rachel Griffths.) The pinnacle of the movie is the karaoke performance to Abba's Waterloo – a moment where Muriel truly finds herself and it is a joyous thing to watch!
Animals (2019)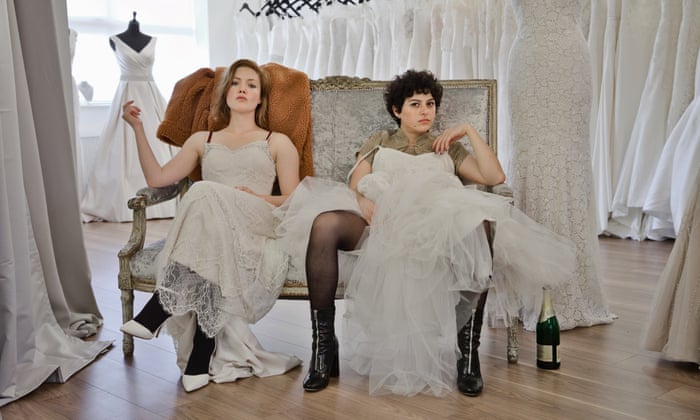 For anyone whose friendships has been at a turbulent crossroads, Animals is the film for you. Directed by Sophie Hyde and written by Emma Jane Unsworth, who also wrote the book that it is based on, Animals is a wild movie about two girls, Laura and Tyler, who party all the time. However, when Laura meets a new man, their friendship is rocked to the core and starts to fray. At the heart of this movie is Holliday Grainger and Alia Shawkat who gift this movie with stirring sentimentality, showing the truth between the bright lights, the white lines, and the karaoke tunes.
Girl's Trip (2017)
A film in which you will never look at a pineapple the same way ever again, Malcom D. Lee's rowdy affair is a brilliant blend of memorable and marvellous actresses. Starring Queen Latifah, Jada Pinkett Smith, Regina Hall, and Tiffany Haddish, the film revolves around a reunion of college friends who travel to New Orleans for one wild adventure. It showcases how people and friendships can change over time. Plus, it is full of memorable scenes and absolutely uproarious moments.
The Women (1939)
Although shoddily remade more recently with Meg Ryan, the original movie is a brilliant portrayal of women sticking together. Starring Norma Shearer, Phyllis Poyah, Joan Crawford, and Rosalind Russell, the movie revolves around several socialite women conspiring together to get back at the men and women who cheated them. Though it is somewhat scathing and the ending is pretty problematic, it is still a fun affair to watch.
All About My Mother (1999)
Pedro Almodovar's exquisite work follows the life of Manuela after the death of her son. It deals with her world in Madrid, caring and meeting different iterations of women. With phenomenal performances by Penelope Cruz, Cecilla Roth, and Antonia San Juan. All About My Mother is at the very core a film about women in any shape and form. It is act of being a woman and not how people would like women to be. Almodovar has created an homage to the female gender playing them as strong yet fragile creatures. Here, women are not seeking approval by a man. Instead, these women of different backgrounds are being women.
Girlhood (2014)
Before she gifted the world with Portrait of a Lady on Fire, French director Céline Sciamma bestowed upon us the beautiful and incredible drama Girlhood. The film revolves around Marienne who joins and all-girl gang that start to bring her out of her shell. But it comes at a cost. The film has such incredible performances, especially from Karidja Touré,, at the heart of it and is freshly written with a smart edge to it.
Booksmart (2019)
Olivia Wilde's directorial debut is one of the funniest movies to come out of modern cinema. It has been wildly celebrated for its hysterical elements and emotional depths. Starring Beanie Feldstein and Kaitlyn Dever, Booksmart revolves around two girls who have put so much into their studies that they forgot about partying. Cue one wild final night before graduation. A spirited and rambunctious movie, the two leads have impeccable chemistry with one another that a scene where they fall out is tinged with true sadness (and brilliantly executed camerawork.)
Thelma & Louise (1991)
A car races towards the edge of a cliff. Police are in hot pursuit. Two women clasp hands, ready to face certain death together. It is the ultimate image of female friendship on film and we'd be remiss to exclude it from this list. Geena Davies and Susan Sarandon are absolutely perfect together as two women who are on the run after killing a man who attacked Thelma. With these strong actresses at the core here, Ridley Scott's movie is iconic and powerful, resonating so much that it is still parodied today.
---
What is your favourite film about female friendship?
Rocks is out in cinemas now!