Portraying mental health in movies is a tricky and it has been fumbled so many times. From horrors that portray Multiple Personality Disorder as a menacing threat to dramas over-blowing the
In dark comedies, it is even more difficult. You have to convey the seriousness of the illness whilst also adding some wit. Perhaps even some light-hearted moments. It is a tricky tapestry to weave.
Craig Roberts' second feature Eternal Beauty completely fumbles at his and instead a tonal mess with no clear pattern or thread.
Starring Sally Hawkins, Eternal Beauty revolves around Jane, a woman who suffers from schizophrenia which has been deteriorating since she was left at the altar. Her mother Vivian is imposing, her sister Nicola is a mess, and her older sister Alice is the only one taking care of her, even if her own marriage is crumpling as a result. One day at the doctors, Jane meets Mike, a musician with his own set of problems but could he prove to be a hindrance to her road to recovery?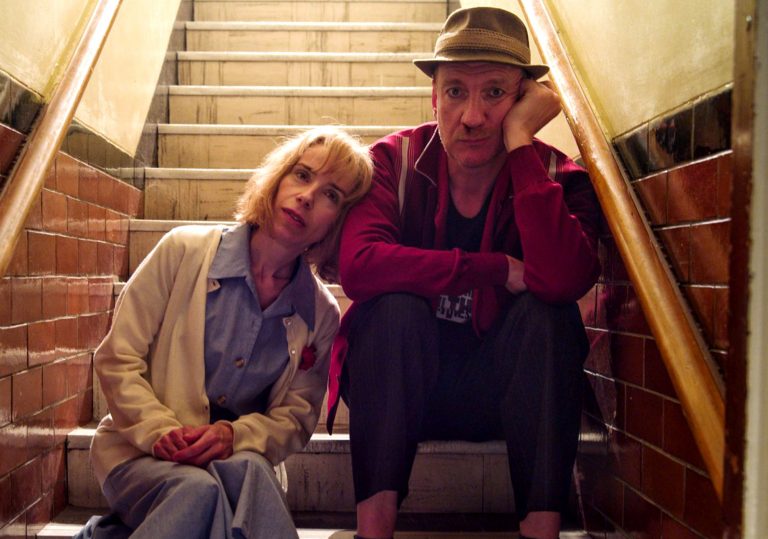 Eternal Beauty is erratic. Perhaps for reason, to convey the extent of Janes' mental state but this doesn't feel concise enough to have a complete plot. There is a The biggest problem is that there is no concise story here: What is the movie trying to say here? Is it a snippet of someone's life or is it trying to show some sort of meaning? It speeds through, admittedly beautiful visuals, with such a momentum that any particular meaning is lost in the restlessness. It is vivid and vibrant but sadly very vapid.
There are admirable performances here. Alice Lowe as Alice is a stoic but strong character, Billie Piper is flighty, and David Thewlis is always good.
Sally Hawkins does an admirable job but at times it feels like she is chewing the dialogue, script and all of Jane's ticks. The flashbacks to the character's genesis, with Morfydd Clark playing the younger Jane, feel a bit redundant and not enough of a build to flesh Jane out beyond her illness.
I think this is what is most annoying about Eternal Beauty. She is just her illness. Every movement, every moment, and every memory is tinged with her schizophrenia to the point where she isn't allowed to breathe. Not until the last five minutes, that is, where the film finally finds some purpose and emotion.
There are incredible set-pieces and wonderful colour coding with the characters and their background. Craig Roberts has talent but it doesn't feel controlled here. Instead, it's frustratingly unsettled nature is more a hindrance than a highlight.
---
Eternal Beauty is out in cinemas now!