I've struggled to write this review. Though the movie has rattled in my mind since my first watch, I have battled with how to translate the effect of Shirley. As a reviewer the necessary grip on objectivity has slipped and I yearn to lavish poetry on a film that gifted me a feeling I had yet to feel before.
Shirley's spell feels impossible to convey. Yet, I'll try.
Directed by Josephine Decker, whose previous work Madeline's Madeline was an equally moving masterpiece, Shirley is a biopic of sorts. It is a hallucinatory tale of caution about two young graduates, Rose and Fred, who are house guests of famed author Shirley Jackson and her husband Stanley Edgar Hyman while Jackson battles with completing a novel. During the visit, the younger pair discover that this home is more ivy-choked asylum than candle-lit castle, as the seniors abuse and manipulate them almost to madness.
Decker's work is a dizzying affair with brooding camera angles, claustrophobic colours, and intense silences and burning glares across the dining room table. This biopic is spectacularly spell-binding, resisting the conventions of its genre, infusing the atmosphere of a classic Jackson novel into this Gothic landscape. It is a sexual awakening that twists throughout the creaking floorboards and buzzes in the air like insects in a heated summer.
Shirley is about the perverted artistry of a writer and how those rotten people can get under your skin. The stench of these foul and ferocious people clings to the foundations of the haphazard home and the porcelain beauty of Rose. Thus, it mirrors a psychological play on the boundaries of the artist. How much should we let genius push fragile people to the edge? Must we let them keep breaking themselves and their loved ones around them?
These two captivating women, Rose and Shirley, played by Elizabeth Moss and Odessa Young, propel this movie on opposing sides of the madness. We've long known that Moss is a powerhouse when tackling brooding, difficult characters. Shirley is closer in its crazed artistry to Her Smell and feels just as punk rock with the Jacksonite twist. She plays dislikeable yet utterly compelling and understandable, flicking her curious eyes over her new subjects whilst also trying to feel connected to this young, vibrant source. Swilling alcohol and chewing on cigarettes, Shirley is a menace – yet, in many ways, brilliant. Only Moss could be capable of all that.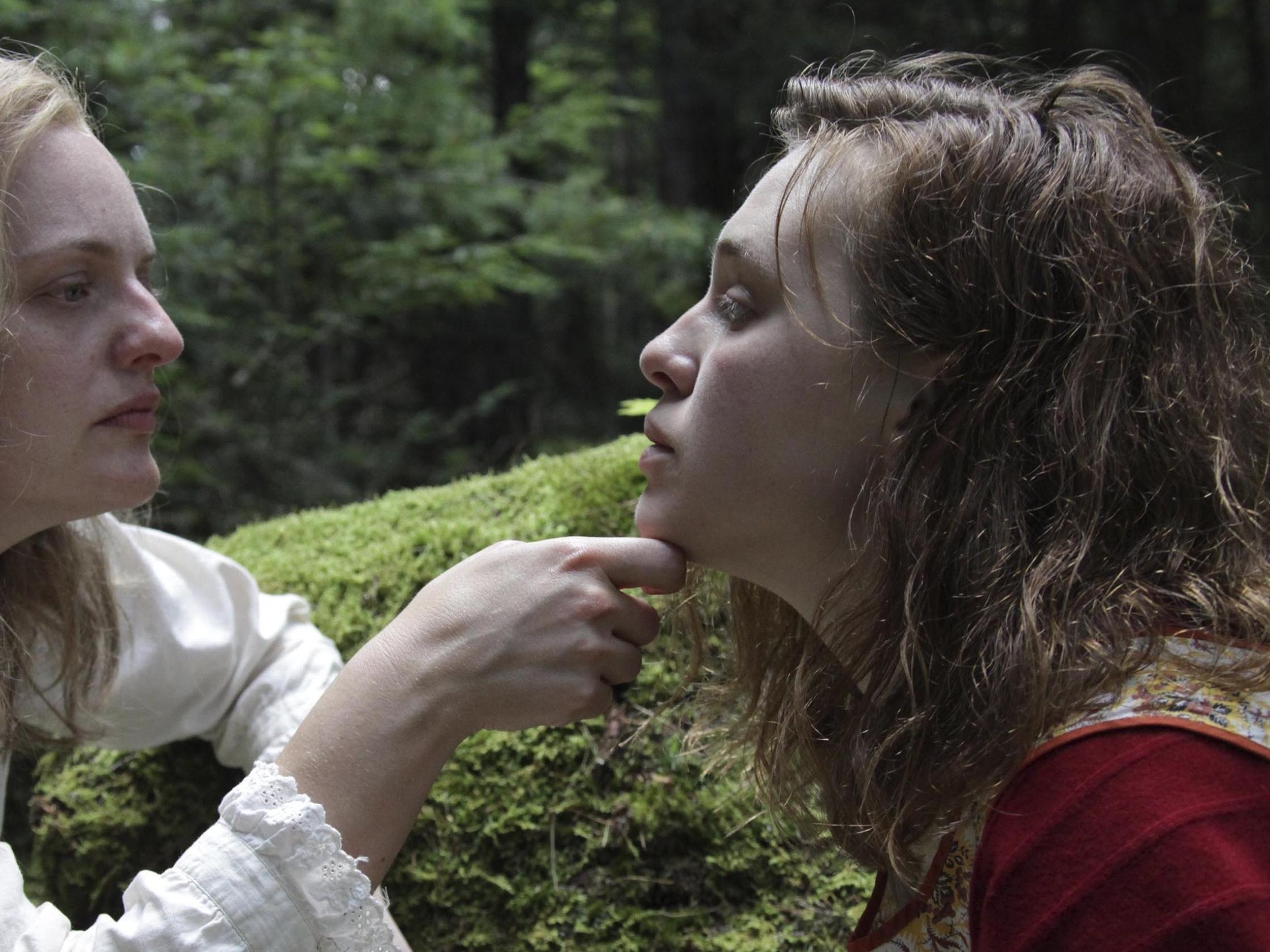 Odessa Young is a worthy opponent for Moss to play with. She starts off almost naïve but it feels more like a mask. Shirley is the kind of character to pick at the cracks and make them worse, so Young had to have a believable crash to the soil… Boy, does she writhe and thrive in the dirt. She reaches Moss's Shirley and is seemingly reborn in the madness.
Tamar-kali's score pulsates and breathes. It plucks and plonks alongside a chorus, ramping up the tension of the unravelling characters. Whilst Rose's undoing feels like a loss of innocence, Shirley's creative madness and viper-like words are irresistible: the lure and the snare simultaneously. Meanwhile, Logan Lerman (Fred) and Michael Stuhlberg (Stanley) deliver cutting lines as though they were knives through butter. It's an enticing power-play by young against old, female against male, wits against genius.
During an ill-fated cocktail party scene, the Dean of the University turns to Shirley and muses that the world does not feel the same after reading one of her books. This can also be said of Decker; her work provokes such intense emotions, hallucinatory psychological pieces honed by feverish art. After watching Shirley, as your heart struggles return to its normal pace, you feel as though the world has shifted. As she struggled to pen The Hangsaman, I too struggled to capture the weight of Shirley upon my soul.
All I can say, is that my heart hasn't stopped shaking since.
---
Shirley is out in cinemas now!