There are many actors who deliver everything they've got as soon they step on screen, and by God, Ryan Gosling is one of them. The man is a chameleon; he slips into every role he plays and disappears into the character, whether it be dramatic or comedic, a small part or a large one, he's just so incredibly watchable.
To celebrate the man's 40th birthday, let's take a look back at some of his best work.
Honourable Mentions: The Notebook, Half Nelson, Blade Runner 2049, and for many, Only God Forgives.
La La Land (2016)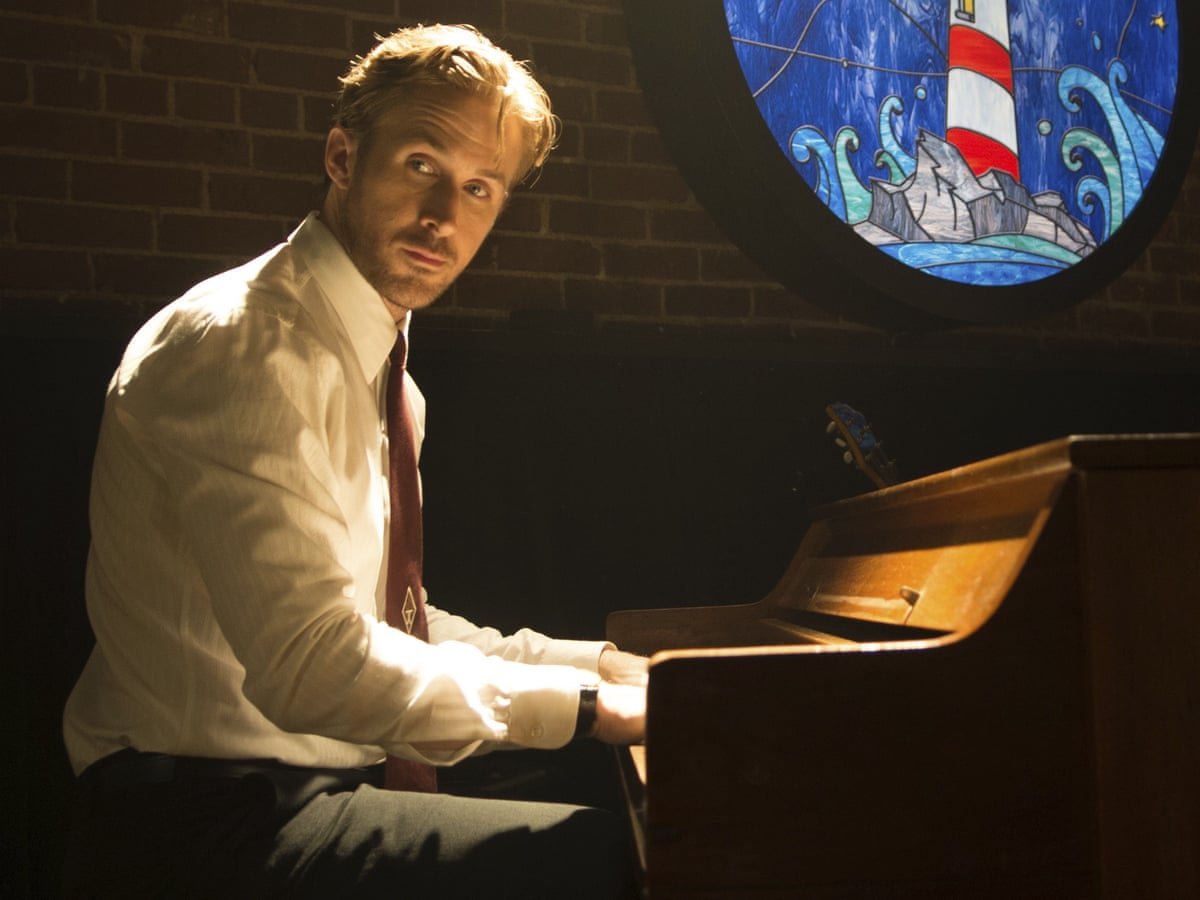 Love it or hate it, you cannot deny the cultural impact Damien Chazelle's La La Land had on cinema; whether that be an ode to old Hollywood musicals, a depiction of artist struggles, or simply gifting us this most spoken about Academy Award moment.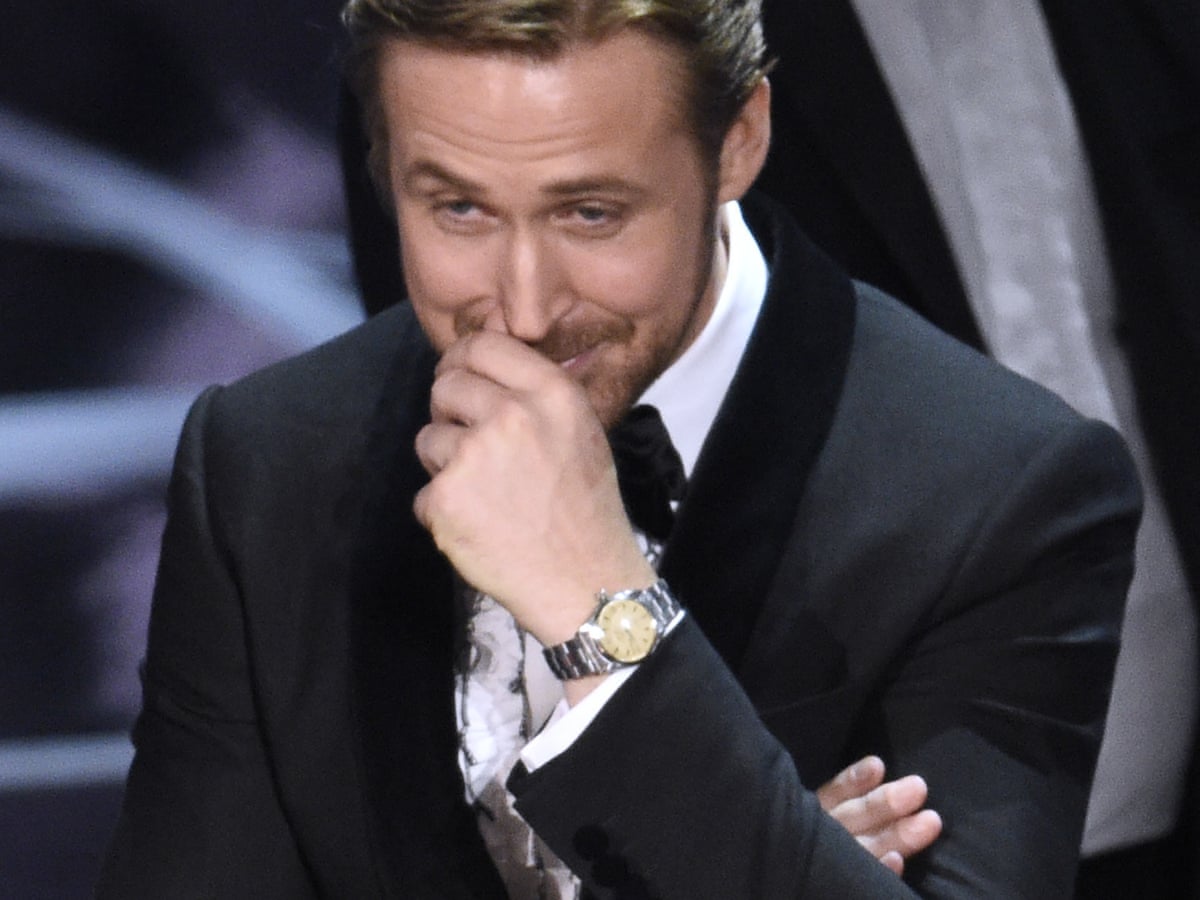 Regardless, the movie musical about two ambitious people in the epitomes Los Angeles falling in love whilst striving for their dreams is a masterful entry.  Ryan Gosling's performance may not be brilliant, but it's most certainly appropriate. His singing voice suits both the character and the film, and while there are absolutely other actors with better vocal talents who could've played this role, Gosling is fine just as he is. Paired with Emma Stone, who would win an Academy Award for Best Actress, this is a film with beautiful landscapes and colours and delicious chemistry.
Crazy, Stupid, Love (2011)
This modern Rom-Com blows most others out of the water, starring Steve Carell as Cal, a married father who finds himself dating again when his wife Emily (Julianne Moore), the only woman he's ever been with, asks for a divorce. On the scene to help him is Jacob (Gosling), a smooth talking womaniser who teaches Cal his shallow ways, though finds himself attracted to law student Hannah (Emma Stone), though she's not as easily swayed. Crazy, Stupid, Love is one of the best Rom-Coms ever made; it's hilarious, it's wholesome and the cast are magnificent. It has some serious ups and downs throughout the run time that will have you feeling every single one, but at the end of it all, it's a feel good film that delivers on all fronts.
The Place Beyond the Pines (2012)
Next, we have the first of two collaborations with astounding director Derek Cianfrance, starring Gosling as a carnival stunt performer who discovers he has a child, and begins robbing banks in order to provide for him, whilst Bradley Cooper plays a cop struggling to deal with the corruption in his line of work. Cianfrance has a stunning visual style that compliments every moment of this film, which admittedly loses it's way a tad come the third act. Nevertheless, it's a solid drama that takes you to places that you aren't expecting, and strikes you to the core with it's haunting soundtrack.
The Nice Guys (2016)
I'll be damned if it isn't one of Gosling's best. Russell Crowe is a fixer who dreams of being a PI, and Gosling is a PI who just isn't very good at his job, nor is he that good of a father, both living in 1970s LA. Their paths cross when they start an investigation into the death of a porn star, and before long, the mismatched pair are dedicated to finding the truth. The Nice Guys is Shane Black doing what he does best; a buddy cop comedy set at Christmas with a lot of heart and lot of humour. Crowe is fantastic, and Gosling gives one of the best performances of his career. His comedic timing is absolutely perfect, and he kills it in the films more personal moments.
But the real scene stealer is Angourie Rice as Gosling's daughter, who dominates the screen with her quick and innate likeability. She's definitely going to be a star. The Nice Guys is hands down one of Gosling's best films.
Blue Valentine (2010)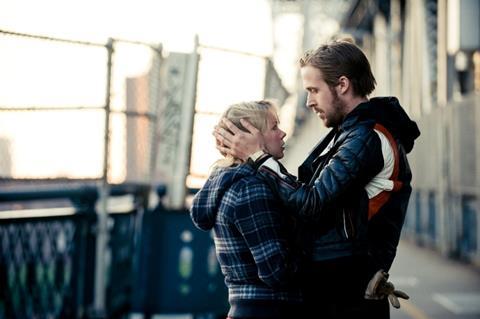 2/2 for Derek Cianfrance, in quite possible one of the most depressing films ever made. Gosling stars alongside Michielle Williams as a married couple who's relationship is crumbling, and they spend a night in a futuristic motel to save their marriage, in between flash backs to when they first met and how the relationship soured. Blue Valentine is a crushing film; I analysed it deeply for an article earlier this year and truth be told, it is a terrifying film that is unrelenting in it's desire to hit you hard. Gosling and Williams are outstanding together, and the film is quite beautiful in a melancholic way. The film has so many levels to it, that looking too deep into it will make the experience more painful that it needs to be, and it might even bring you to tears. But it is an exceptional piece of filmmaking that deserves all the love it can get.
Drive (2011)
There is no way we could leave this film out. Arguably his most iconic film to date, Drive is the story of a mysterious mechanic/stunt driver/getaway driver who falls in love with his neighbour (Carey Mulligan), and finds himself battling trouble from just about all sides of his life. Drive is an inexplicably brilliant piece of cinema; so perfectly crafted from it's cinematography to it's soundtrack, its performances to its script, to just about every little detail. It's a beautiful, enthralling, unforgettable film, showcasing Nicolas Winding Refn as one of today's greatest directors, and is without a doubt one of the greatest films of this decade so far.
Lars & the Real Girl (2007)
Lars and the Real Girl could've easy been a punchline. The hands of a lesser actor and a lesser director, the film could've been a crude comedy about a man in love with a sex doll.
However, director Craig Gillespie gifts this movie so much sensitivity and wraps it up in warmth like one of Lars' knitted jumpers. The film revolves around the lonely Lars who feels adrift from connecting to family and friends in the small town he lives in. One day, he orders a life-like doll named Bianca who he announces as his girlfriend, much to the shock of those around hime.
Gosling's Lars is a man with so much love and sincerity yet without the faculties and dispositions to express it. This is Gosling's finest role, imbued with an absolute understanding for a man so deeply entrenched in his fears that he can only express them through his doll Bianca.
As the town rallies around him and Bianca, Lars learns to open up more and more. Gosling is stunning here, as someone who is trying in their own special way.
BONUS – the Papyrus sketch from SNL.
---
Happy Birthday Ryan Gosling!
What's your favourite movie of his?