The boxing drama genre is over-saturated with various movies. Blood-soaked, packing punches, and absolutely grim injuries, these movies all seemingly blend into one. An ex-boxer has one last attempt at redemption or there has been a severe accident, causing the boxer to rehabilitate this life. Or it is just Rocky.
Jungleland has a different approach and, instead, focuses on the fighting beneath the surface.
Directed by Max Winkler, Jungleland revolves around brothers Stanley and Walter "Lion" Kaminski who dream of boxing success. However, they have been down on their luck squatting wherever they can and scraping by on money earned from bare-knuckle battles on the underground. However, when they owe a mob boss money, they are forced to compete in a gruelling match, whilst also taking a young woman Sky across the country for nefarious reasons. Could the brothers escape those clutches and their circumstances?
Despite this being a low American indie film, three British actors stand in the ring; Charlie Hunnam, Jessica Barden, and the utterly brilliant Jack O'Connell. They play these three character's whose worlds collide when the desperation of their lives kicks in, driving them into seedy acts. Hunnam is the kinetic driving force of the film. Though you think he is a bit of a weasel, making deals and bets and getting into trouble, Hunnam has an empathy for the character who just wants to experiences riches once in his life.
Barden, most famed for The End of the F***ing World, does well against two experienced actors. Sky is a mysterious girl who has a seedy past and a trepid future. Barden is talented enough but is overshadowed by the pair of men and, at times, her character is merely a plot device – a sexual being to be toyed with or mocked by the men around her. A staple in a movie about seediness.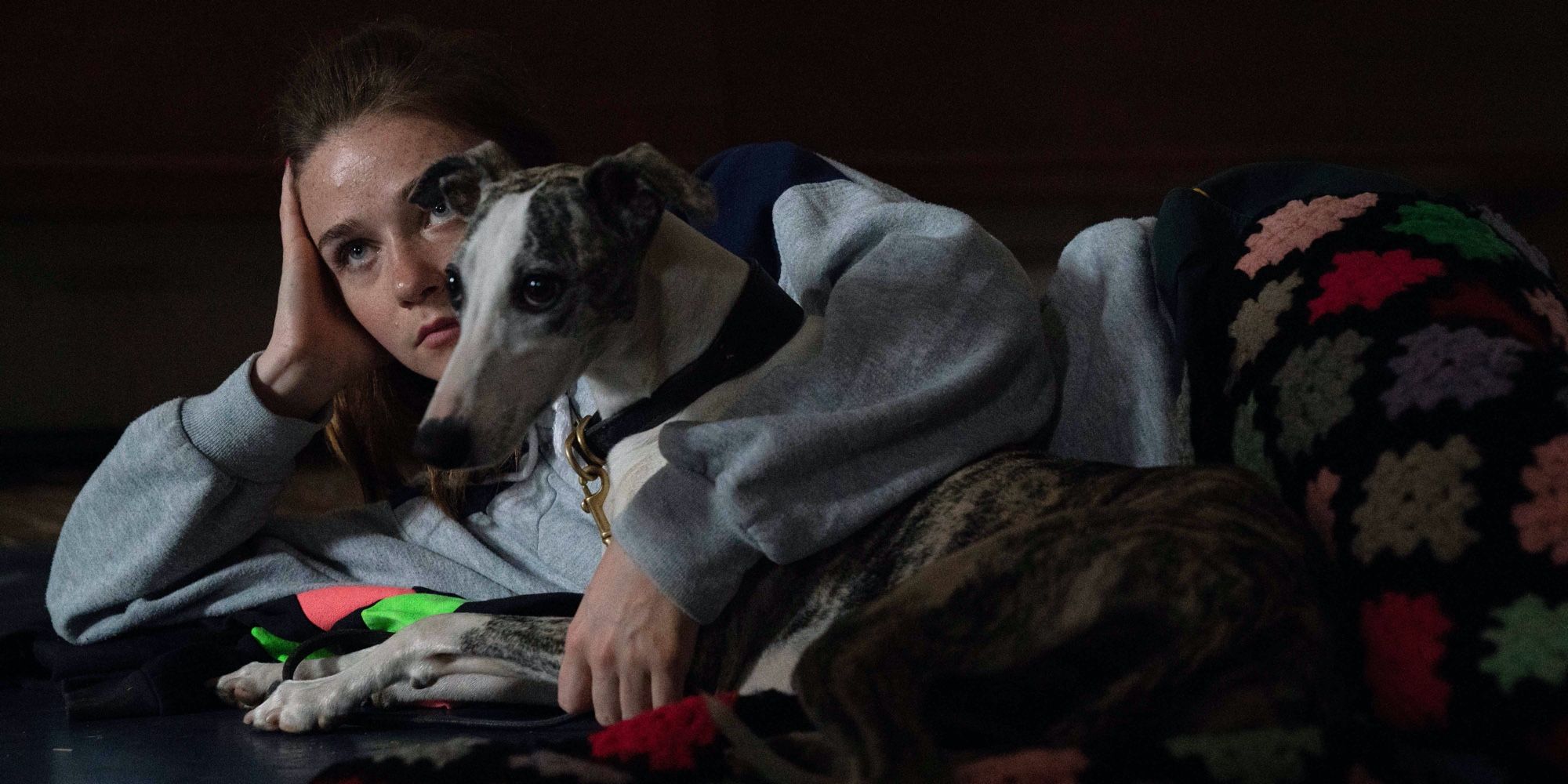 Hunnam and O'Connell spar off one another in a similar fashion to Mark Wahlberg and Christian Bale in The Fighter. However, O'Connell's sweat-drenched Lion has layers beneath his muscles. Mostly soft-hearted, this tender man is often accused of being dumb yet sees more than he lets on. He just wants to open his laundry shop and stop fighting. O'Connell, who has been sorely missed from the big screen, is captivating here, leading to more quiet moments between the loud Skye and Stanley.
Lorne Balfe's score is haunting, striking a similarity to dramas such as The Full Monty. The music feels bruising, enhancing this moody movie with its maudlin melody.  It adds to the miserable melodrama (and that is, indeed, a compliment.)
Though it takes a while for all this to come together, it is eventually gripping. Whilst it is very, very sad with wisps of hope, Jungleland is still a drama worth taking the punch for.
---
Jungleland is available to download and keep now!