Alice's Adventures in Wonderland and Peter Pan are two of the most celebrated stories in British history. There have been so many theatrical and cinematic celebrations harkening back to the Victorian era. There have been so many movies and interpretations including some horrors, thrillers, and unexpected sequels to these stories that you could say there was too many, right? Right?!
Anyway, regardless of this, Come Away seemed to be an interesting invention because it blends the two lead characters of the stories into one tale. Can the characters take flight or will they tumble down the rabbit hole?

Directed by Brenda Chapman, Come Away revolves around an idyllic family who live in a countryside cottage; Jack, Rose, and their three children David, Peter, and Alice. The parents encourage the wild imaginings of their offspring, much to the affront of the non-disclosed era (Victorian) and especially the stuffy Aunt Eleanor. When David tragically dies, the young Peter and Alice enter into their greatest fantasies in hopes to help their stricken parents.
For a movie that is supposed to be about the magic of childhood imagination, it feels oddly devoid of…anything, really. There is a whole plethora of worlds within these stories, one was even written out of childhood trauma, and therefore Come Away feels almost sheepish in its story-telling. It is dull and lifeless, with nary a connection between anyone in the family. It feels entirely disjointed and emotionless. The death scene and the funeral are particularly empty. There is nothing palpable here and yet it is filled with misery. Bad things continue to happen and it gets rather tedious.
The acting is fine, just fine, though most of the children are strained. David Oyelowo and Angelina Jolie phone-in such depressingly morose performances which is severely disappointing. Perhaps the best person within this movie is Gugu Mbatha-Raw yet she only has 5 minutes of screen time.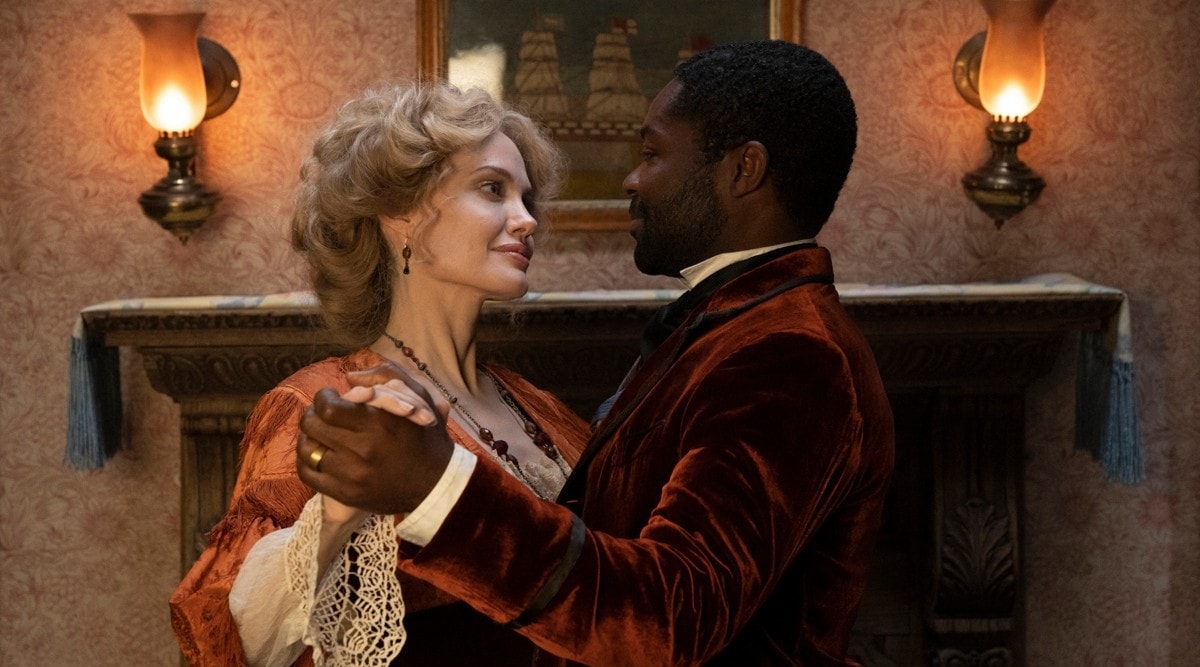 Fantasy movies that draw on the grief of parents and children alike have been touched upon with better results, such as Bridge to Terabithia. Even Peter Pan has been used as an exploration of children dealing with death with Finding Neverland. However, in Come Away, it doesn't seem to have a distinct point. It feels like random bad events stringed along together with no voice or message.
There is also this weird magical realism line. It fumbles with the idea that real magic lies within the world. It is perplexing: Are the children experiencing this for real or using their imagination to escape the cruelties of the world? If it is the latter, then the ending absolutely makes no sense and whilst I am up for a little bit of ambiguity, without explanation, it is entirely confusing.
There are moments of spark; a bell for a fairy, a wooden boat for a ship, and the array of brilliance in the forest around the cottage. But these are airy moments that offer little emotional pull.
It is such a shame this film failed to fly with the amount of CGI fairy-dust floating on the screen.
---
Come Away is out 18th December