By Emily Murray
This year's Glasgow Film Festival is opening on a high with the UK premiere of writer/director Lee Isaac Chung's tender and heartfelt drama Minari, a film that easily sweeps you away.
Partly inspired by Chung's own upbringing, Minari follows a South Korean family as they chase the American dream on a farm in 1980s Arkansas.
Although it may seem on the surface relatively simple, the way Chung absorbs us into this family's world is astonishing and so we feel every moment, whether it be one of drama or a quieter, more tranquil scene.It's quite clear that Chung's personal connection is the driving force here, and the reason why this family is brought to life so beautifully, allowing us to connect with them.
This is also why Minari is so modest. It's not a story which sees the characters facing a great threat or dealing with high stakes, but one which is about capturing the small moments which make up the family's daily life. Chung's honest, authentic and raw approach certainly won't be for everyone, and admittedly at times the film does flag as it becomes almost too slow and too mundane.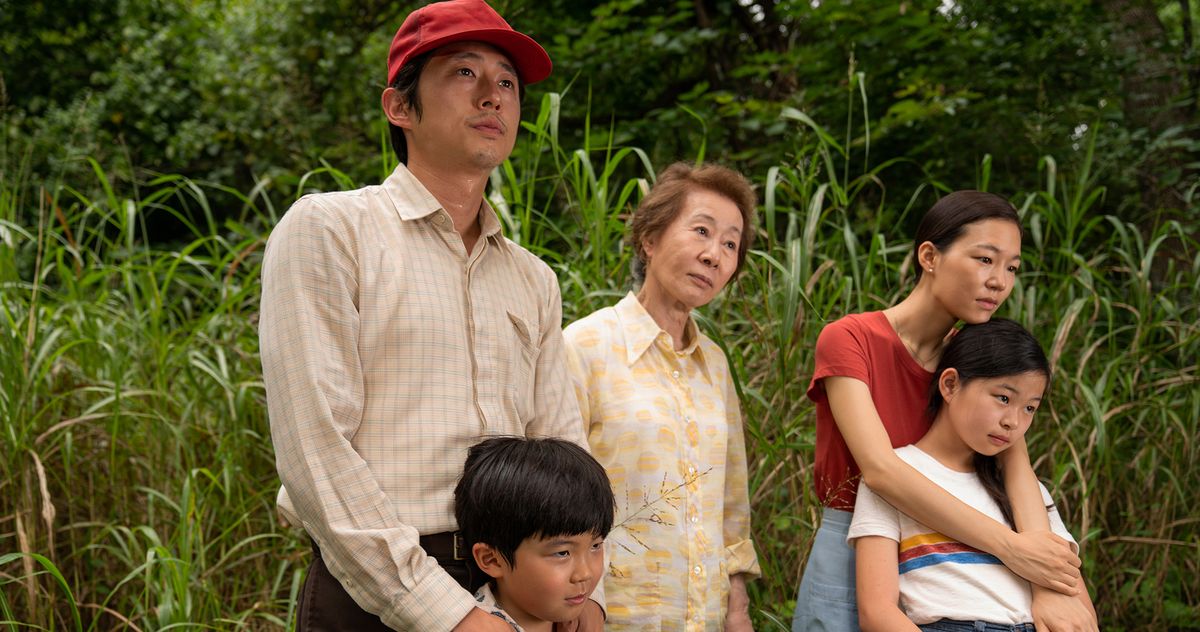 However, these moments are few and far between thanks to the fact Chung injects his screenplay with laugh-out-loud lines which entertain, and pure emotion which moves you.This is a very specific tale about first-generation immigrants, but Chung's realisation that it is at first a human story is crucial to allowing all audiences to connect with the Yi family.
Much of this also comes from the cast's beautiful performances too, all of which are terrific. Whilst lead actor Steven Yeun (Jacob) is fantastic as a father fervently chasing the dream of making something of his family, the young Alan S. Kim is also a stand-out as his cheeky son David.
Kim has some fantastic moments with Yuh-jung Youn's grandma Soonja who is just hilarious. Whilst David struggles with accepting his grandmother for who she is, I would very much like to be related to Soonja!
Even if the story isn't exactly for you, there is no doubting the sheer beauty of the cinematography which is so gorgeous it made my heart ache. Basking the family in a soft light, cinematographer Lachlan Milne cleverly uses this to not only reflect the Yi's gentle souls, but to remind us of the dream that's critical to the story.
Much of the film's visuals are dreamlike, and so we are swept away by its wonder much like Jacob has been taken with pursuing the American dream.
Minari's delicate beauty in all of its elements is rather special, but it's the film's simple humanity that makes it a must see.

---
Minari is out on VOD 2nd April!