by Jordan King
Receiving its UK premiere at BFI Flare, Zaida Bergroth's Tove is an affectionately written, classily directed film that chronicles a decade in the life of bisexual Moomins creator and Finnish national treasure Tove Jansson.
Beginning as World War II nears its end at last, we first meet Jansson (Alma Pöysti) as a struggling artist in Helsinki. An alum of prestigious art schools in Sweden, France, and her home nation of Finland, as well as the daughter of revered sculptor Viktor Jansson (played with intentionally irraciating apathy by Robert Enckell), Jansson's gravitation towards doodling caricaturesque marshmallow-hippopotami hybrids to distract herself from air raids sees her looked down on by her peers as well as by the Jansson family patriarch. At parties the visual artist has to remind people to call her as such, and when her father is mentioned, she aligns herself with him in terms of a shadow she exists under, which both demonstrates the weight of expectation upon Tove as well as the way her father's presence in her life is best defined by its lack.
Creating by day and partying with the intelligentsia by night, Jansson lives up to her belief that 'life is a wonderful adventure and one should explore all its twists and turns' by embarking on an affair with married left-wing politician Atos Wirtanen (Shanti Roney). It isn't long however before Jansson's love life complicates further, as she falls hard for also-married vivacious theatre director Vivica Bandler (Krista Kosonen), whose confident sexuality exposes a deeper level of longing and lust than Jansson has ever previously known. Whilst the pair creatively collaborate on a Moomins stage production, romantically Jansson becomes enraptured with a woman whose passion she likens to being swept up by a dragon. Though Jansson and Bandler's love was never meant to be forever, with Tove eventually settling down with soul-mate Tuulikki Pietilä who features briefly but memorably in the film, Kosonen and Pöysti's caustic chemistry on screen provides viewers with a sense of the infinite that is to be found in the love that reveals to us who we truly are for the first time.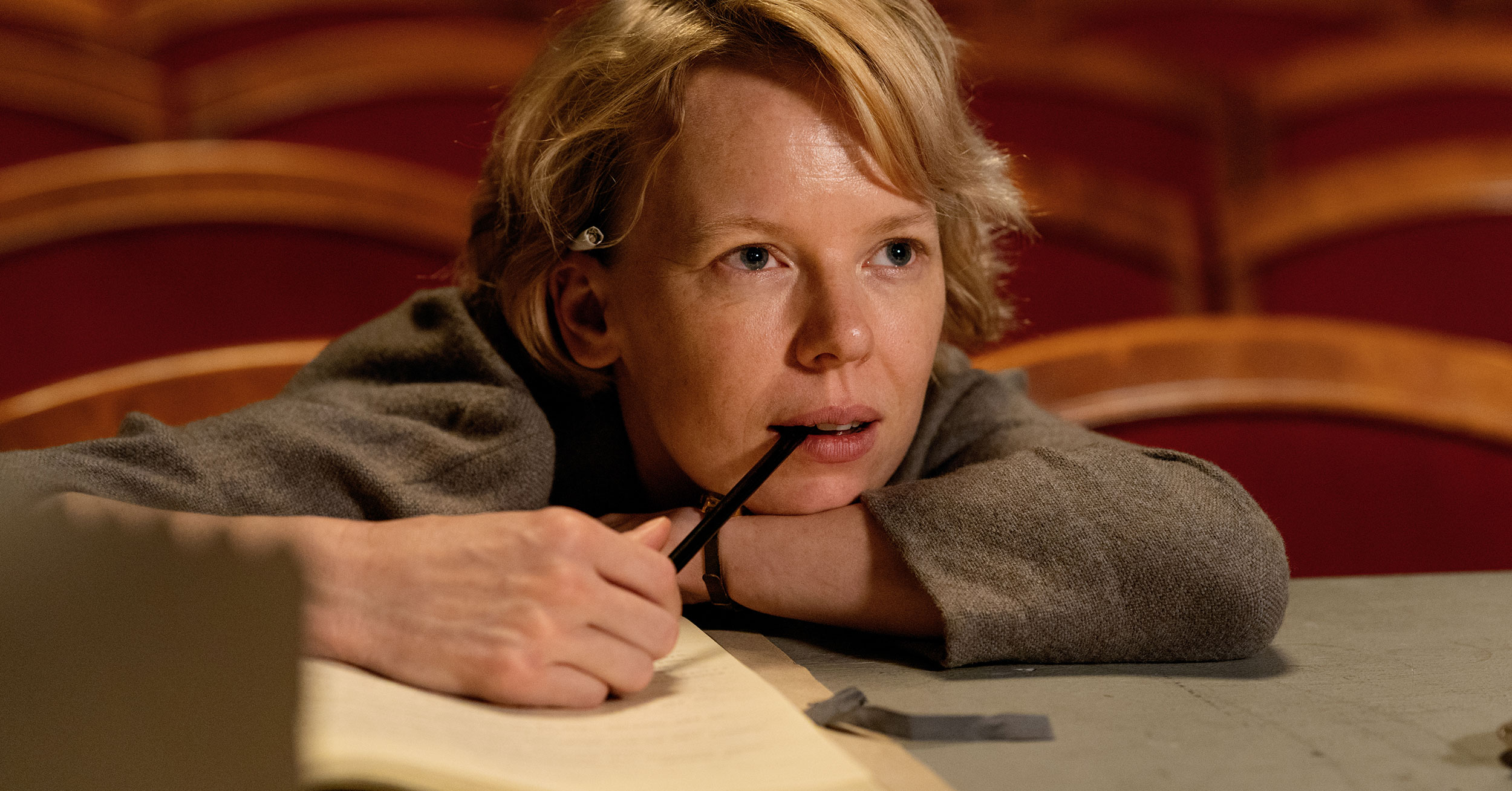 In a swirl of dance, drink, drawing, and drama, Bergroth and screenwriter Eeva Putro pick out the parallels between Jansson's life and her work beautifully, painting a portrait of an artist with a real lust for life, a woman who by her own admission 'want[s] it all' and strove to have it. Played spectacularly and eerily true-to-subject by the lithe and lively Alma Pöysti, whose affinity with the author stretches back to her stage portrayal of Jansson in Helsinki, Tove Jansson is portrayed for the complex and remarkable woman she was. Through Putro's writing and Pöysti's performance, we come to gain a greater understanding of a dichotomised woman who was at once a shrinking violet and a ray of beaming sunshine in a world coloured in shades of grey in the aftermath of World War II.
The depiction of Jansson's relationships with men and women alike are tenderly crafted and refreshingly open, and it's nice to see Jansson exploring her sexuality in rooms bustling with other women who are able to express their sexuality amongst one another free of the judgement of the world at large. Shanti Roney's Atos is also intrinsic to this presentation of sexuality in less depressing terms than we usually see in period films, and the pillar of support and earnest concern he provides for Jansson is carried through by Roney with real grace.
The film's real standout moments however are found in the scenes in which we watch Pöysti fully disappear into Jansson's essence as she cuts shapes to Benny Goodman and the like, expressing in movement that which words cannot adequately convey. Dance plays a pivotal role in the flow of Bergroth's film, and the end credits' 8mm footage of Tove Jansson dancing on her and her life-partner Tuulikki Pietillä's summer holiday island retreat attests that this leitmotif evokes the spirit of the story's subject faithfully and emphatically.
Beautiful production design and texturally evocative 16mm photography compliment a distinctly visual artist superbly, and the film's runtime flies by in a haze of quiet revelations and flourishes of passionate creative and romantic expression. Whilst many will bring to the film a deep love and appreciation of Tove Jansson's Moomintroll escapades, it is with great pleasure that I report Tove will leave viewers feeling a newfound love and greater appreciation for their iconic creator.
Tove is playing as part of BFI Flare Film Festival