by Nathan Osborne
In another debut feature scored by BFI Flare for its 2021 edition, Eigen Jebeleanu's Poppy Field tackles a man's balance between masculinity and homosexuality in this Romanian feature.
When the screening of a queer film is interrupted by a group of homophobic, ultra-nationalist protestors, a closeted police officer is confronted by his sexuality in the macho hierarchal environment he has always tried to keep it from.
There appears to be two halves to Poppy Field. One side depicts the public outcry of a group of protestors loudly objecting to the screening of a queer film, while the other, the personal struggle of a closeted police officer patrolling the event, plays out alongside it. Both manage to effectively explore a number of key themes while offering a character study that contrasts our public identities and the one we keep private, with Ioana Moraru's screenplay tapping into some interesting ideas and themes in the first hour or so.
Unfortunately though, at least on a narrative level, Poppy Field's screenplay fails to go much deeper than that. Struggling to resolve either plot strand in a particularly satisfying manner, and even with a relatively lean 80-minute runtime working to its advantage, it struggles to find the narrative meat to sustain itself. Despite a number of avenues it could elect to follow, a direction would both ensure its thoughtful tone remains intact and providing the content that would engage us to the end, it instead limps out rather weakly – a massive shame given the potential on display.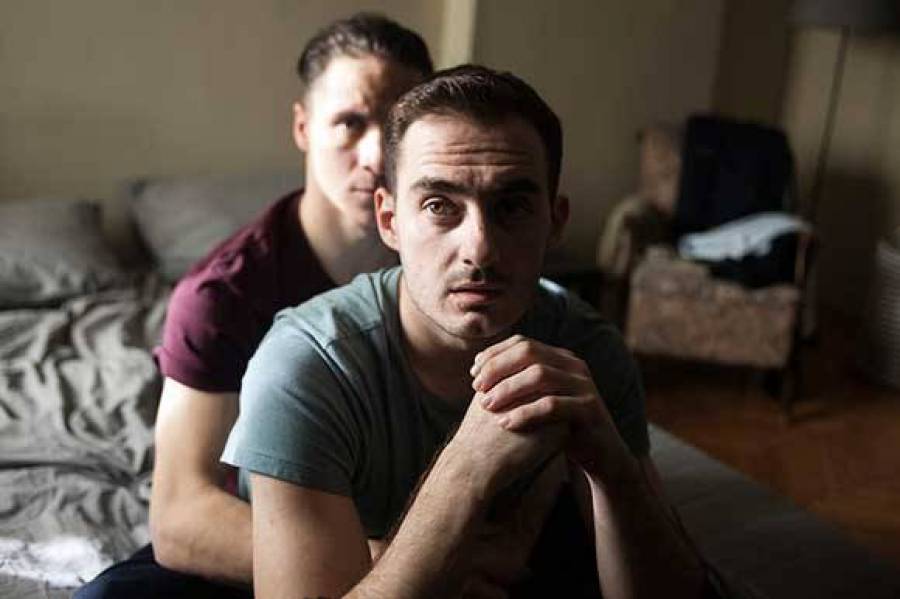 Jebeleanu demonstrates real promise as a director, conveying a visceral tension and sense of suspense during the confrontation scenes and a quiet vulnerability in the more character-driven moments. It is some really sophisticated work, solidified by strong cinematography from Marius Panduru who illustrates the claustrophobia reflective of the main character's personal situation especially well.
Conrad Mericoffer does an impressive job of leading proceedings as Cristi, whose internal struggle is carefully documented for audiences – but crucially not to the other characters, at least too obviously. Very much like his character, Mericoffer faces a balancing act, cracking the macho bravado Cristi uses to protect his work life enough for audiences to gain an insight into his inner truths and insecurities. It takes a careful pair of hands to layer a character with such precision but Mericoffer manages to achieve it extremely well. The surrounding supporting cast feature strong performers who, to the screenplays credit, manages to infuse a number of differing opinions and catalysts for deeper explorations.
Poppy Field might not end on the highest note, unable to sustain the promise of its premise with a screenplay that ultimately fades out with little sense of resolution or satisfaction, but as a chamber piece and character study, it's well enough executed to be a worthwhile watch. With its finger on the social pulse – exploring the ways that LGBTQ+ folk continue to face hostility, particularly in some Easten European countries – and with a handful of great performances and strong direction, Poppy Field is a worthwhile watch, just not as strong as it ought to be.
Poppy Field played as part of BFI Flare Film Festival