by Chris Connor

2021 has been a bumper year for Lin Manuel Miranda with the big screen adaptation of his musical In The Heights earning wide praise and with his much anticipated directorial debut Tick Tick boom due later in the year in addition to providing the music to Disney's latest Encanto. 
Miranda's most recent project is the animated Vivo where Miranda has both composed the music and voiced the titular role a kinkajou from Havana who wishes to honour the last wishes of his companion Andrés and travels to Miami to deliver a song to Marta Sandoval (voiced by Gloria Estefan) a successful singer who was once a partner of Andrés.
Vivo is at its best when it focuses on Vivo and allows Miranda to take centre stage, the opening 20 or so minutes in Cuba are delightful and it is a shame it loses some of this charm when it transposes its setting to the US.
The decision to open with a tender moment as we see Andrés passing and funeral is a bold move and perhaps it would have added some depth to Vivo's character to linger more on his legacy and the clear closeness of the bond between the pair.  It is shame that the film struggles to maintain the level of its opening minutes throughout, offering glimpses but often meandering and feeling clichéd.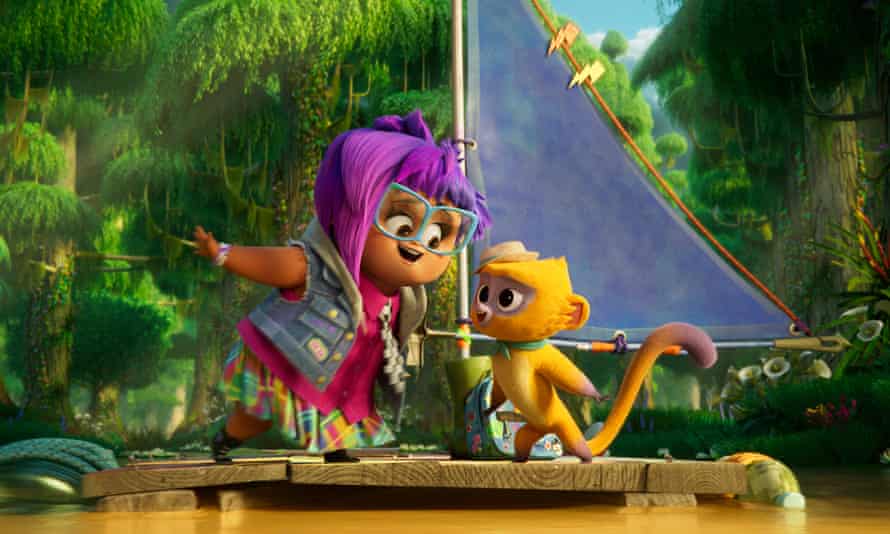 Gabi, Andrés niece takes Vivo in and while there are occasions of fun interplay between her and Vivo, the relationship can feel strained and rather predictable and this is where Vivo is most frustrating. It is not sure if it wants to focus on Gabi and her strained relationship with her mother or Vivo and his journey, not really giving either the focus they deserve. This leads to some jarring tonal shifts and the shift in music from the more traditional music of Havana earlier in the film to the more hip hop sounds of Miami are quite drastic and not as successful as in Miranda's other works like Hamilton and In The Heights.
The voice acting and animation are to be commended with Miranda, Gloria Estefan and Zoe Saldana leading the cast and some cameo appearances from Brian Tyree Henry and Michael Rooker that add some fun to the film's middle but these segments do perhaps feel like they belong in another film.
Perhaps Vivo will suffer from comparisons to some of Netflix's other animated output this year namely the widely acclaimed Mitchells Vs The Machines and 2020's Over The Moon.
Vivo is sure to attract Miranda films and his performance and the soundtrack are sure to please, Vivo's story does feel like it treads familiar beats from the Disney and Pixar back-catalogue, never quite sure where its focus should lie and does feel tonally jarring in spite of boasting some impressive animation, songs and vocal performances.  While the songs are a clear strength there are still a small few that feel out of place.

VIvo is out in Netflix now.