by Giles Gough


Psychological teen thriller Cruel Summer dropped on Amazon Prime recently to comparatively little fan-fare, but it has all the makings of a massive sleeper hit. Set over three summers, 1993, 1994 and 1995, the story follows Jeanette Turner (played by Chiara Aurelia) and Kate Wallis (played by Cloak & Dagger star,Olivia Holt). Jeanette starts off being a shy, awkward kid, who secretly idolises Kate, the typical popular girl in all things except for the mean streak. When Kate goes missing, Jeannette quickly assumes her friends, her status and even her boyfriend. However, Jeanette's life is thrown into bleak despair when Kate returns and publicly implicates Jeannette in her disappearance. Cruel Summer efficiently sets out its stall in the first five minutes. We see Jeannette waking up on three successive birthdays as she goes from being shy kid, to popular girl, to social outcast. The clothing, hair styles and colour palette always make it clear which timeline we're in.
Created by Easy A writer, Bert V. Royal, Cruel Summer is addictive from beginning to end.Jessica Biel has an executive producer credit on this show, and with this and The Sinner on her resume, it suggests that she has a talent for spotting psychologically taut thrillers. Aurelia and Holt give wonderful performances as the show's stars, two multi-faceted teenage girls at war with each other who really shouldn't be. The supporting cast is also a deep well of talent. Allius Barnes plays Jeannette's quiet best friend, Vince, who as a closeted gay black kid in mid-90s Texas, has his own problems to deal with. Jeannette's other friend Mallory, (played by Harley Quinn Smith) is perhaps every toxic friendship anyone has ever had. That one person who is so loyal, fun and full of energy that you don't see the petulant, controlling behaviour, until you do. The villainous kidnapper is straight out of the TV writer's toolkit, with a warm smile and easy charm that inspires trust, just like Ted Bundy. Yet even this archetype is at times turned on its head, making him at times oddly sympathetic. The parental characters are also far from the cardboard cut-outs we usually see in teen dramas.
The story is so compelling, the characters so well drawn, that you don't realise until after that you've gone ten episodes without hearing a single swear word. What's fascinating about this show is not that it gives us a slice of reality, but the way it plays with teen stereotypes. The story of the uncool kid becoming the popular girl is the staple of other 90s fare like She's All That, but what's enjoyable is how we the audience are positioned to see the fragility of this status rise. In this world, all popularity means is two bitchy friends and one unstable boyfriend. To these girls it means the world, but to the rest of us, less so.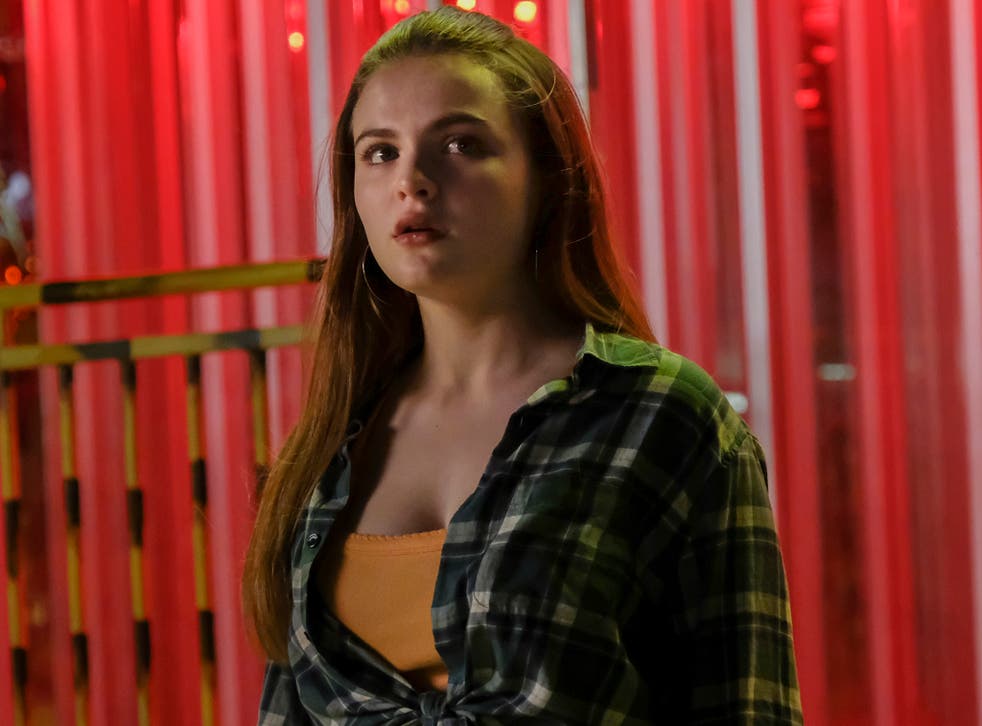 There are some areas that wear a little thin. The trope of slow-tempo, female vocalist covers of beloved pop songs was great at first, but is now a tad overused. It's a heavy-handed way to tell the audience that we're meant to feel melancholic now. Similarly, the colour palette of the three different timelines, ('93, vivid, bold colours, '94 more muted, '95, totally washed out) can be a little overpowering; the blackness of some shots of the 1995 storyline are almost prohibitively dark. Having said that, some of the transitions between timelines are a stroke of technical genius.
The renewal of the show for a second season provokes a mix of emotions. After such a perfectly balanced story has been delivered, there's always the danger that another season might ruin it (see 13 Reasons Why as a prime example of diminishing returns). And yet, the temptation to re-visit these characters will surely be enough to pull back viewers. Cruel Summer is a show that delivers flawed characters that you can't help caring about, with a twisty-turny plot that will have you shifting allegiances, and questioning everything you think you know, right up until the very last shot.
Cruel Summer is available on Amazon Prime Video now.