A leading man who infamously said he'd rather slash his wrists than reprise his role, the original director Danny Boyle departing over creative differences, and the small matter of a global pandemic. It does seem fitting that the road to the latest and final Daniel Craig James Bond film felt very much shaken and stirred at every single turn. However, with Cary Joji Fukunaga taking over the directorial reins and the forever elongating string of delayed release dates finally at its end, No Time to Die is at last here for audiences to enjoy, but has it been worth the wait?
Set after the events of Spectre, James Bond (Daniel Craig) and Dr. Madeleine Swann (Léa Seydoux) are enjoying Bond's retirement in Matera, Italy but it isn't long before past enemies catch up with them and disrupt their short-lived haven. Furthermore, with a newly developed secret bioweapon falling into the wrong hands Bond is drawn out of retirement to face a new threat in the shape of Lyutsifer Safin (Rami Malek), a highly intelligent terrorist with plans that threaten everything he holds dear. Bond will also have to contend with the new 007 (Lashana Lynch) when he discovers that they have a shared target. Sure it's all in a day's work when you're Commander James Bond. 
No Time to Die feels the most like a quintessential James Bond film of any of Craig's previous cinematic missions. By this stage in Craig's era all of the major Bond characters have now been established; MI6 staff, Felix Leiter (Jeffrey Wright) and of course his arch nemesis Ersnt Stavro Blofeld (Christoph Waltz), who all feature here. In addition to having all these characters at their disposal the screenwriters have managed to finally hit that sweet spot of action and comedy. No Time to Die succeeds where Craig's other films have failed in that it combines modern, big-budget action, featuring gadgets galore with the cheesy humour and one-liners more associated with the franchise's classic titles.
The film begins with the traditional and iconic gun barrel introduction and then moves into the pre-title section which is made up of two very different sequences. One gives audiences the first glimpse of the film's main villain, Safin whilst the other throws Bond and Swann straight into a major action sequence. The latter is particularly impressive, being shot with care and precision. It's so unbelievably thrilling to see Bond back in action and behind the wheel of his famous Aston Martin DB5 in a creative and chaotic car chase. The gorgeous Italian backdrop is a fantastic setting for this sequence and it will prove to be a memorable addition to the action of Craig's time as Bond, easily being one of the very best set-pieces of his tenure. Whilst it is great to start the film in such an invigorating way the rest of the film suffers as a result, with the subsequent action failing to live up to this pre-title sequence.
That isn't to say that the remaining action is poor, it's actually executed very well. However, for a film with such a long running time, nearly three hours (apparently there's plenty of time to die), there are surprisingly few standout moments. Apart from the pre-title sequence it's a shootout in Cuba, where we meet CIA agent, Paloma (Ana de Armas) that will entertain the most, specifically due to De Armas' involvement. She completely steals the show and leaves an unforgettable impression on the Bond franchise despite the miniscule share of the running time she is given. There's one further car chase later in the film which is quite thrilling too but the action only decreases in excitement as the film progresses and this trajectory is a problem.
Music has always played an important part in elevating the action of any given Bond film and replacing Thomas Newman here, who scored both Skyfall and Spectre, is legendary composer Hans Zimmer. Unfortunately his score is rather unremarkable. It's not distinctive enough and rarely adds much to the atmosphere of the film. The few times it manages to do so is due to him utilising themes from previous films that will evoke much nostalgia from fans. This does lift sections of the film effectively but overall it's a very forgettable Bond score and certainly not the composer's best work.
Action aside, narratively No Time to Die gives itself the tricky job of being a sequel to Spectre and it also has the huge responsibility of saying farewell to Craig's Bond. The former is a self imposed problem though, and the narrative from Spectre should have remained in that film. Choosing to expand on it here acts as a restraint that stops No Time to Die from having its own story to tell. As a result Craig's final film feels like damage limitation, albeit which does improve the already established story but at the cost of holding No Time to Die back and constantly grounding itself in the mediocrity of its predecessor.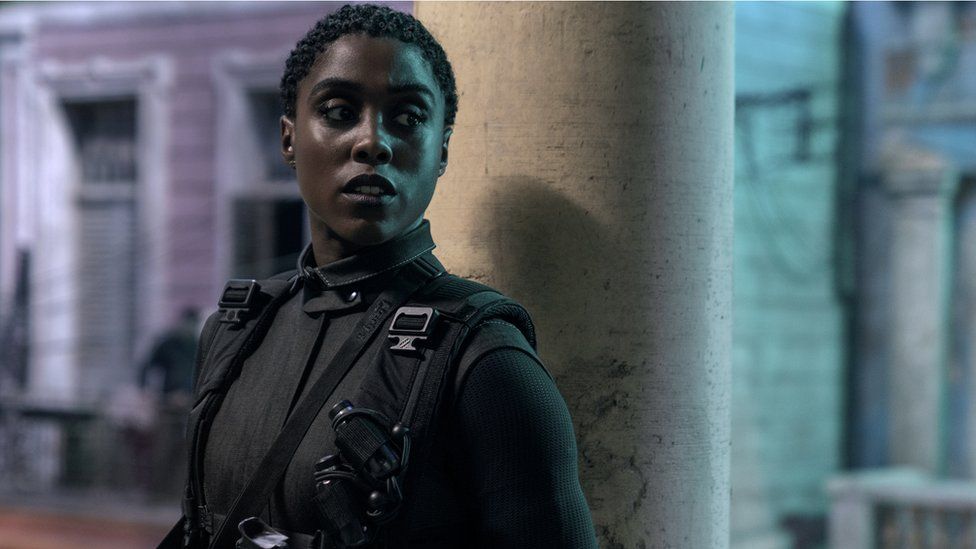 In addition to this some of the specific plot details don't make a whole lot of sense, major events are left unexplained and villainous motivations are questionable and unclear. These more underdeveloped aspects of the script may leave some audience members raising an eyebrow in the style of Roger Moore. Nonetheless, the arc to Craig's time as Bond will satisfy most, encouraging them to omit any grievances with the screenplay. However, whilst the bare bones of the narrative for Bond here should work, there's just not enough depth given to the central relationship between him and Swann to make it convincing, and that's the main issue.

So although there's no doubt that it's brilliant to see James Bond back on the big screen after such a long wait, this return alone isn't enough to uncritically celebrate a film that can't reach the heights of its leading star's portrayal of the character. After a promising start the more the film unfolds the less appealing it becomes. It has flashes of fun and enough throwbacks and references to appease casual fans, surely making it set to be a hit with the majority of audiences. Despite this, in years to come, whilst narratively an important milestone, No Time to Die won't compare to the other highs of Craig's time in the role. It's certainly a send off to remember for the actor who's given so much to the role but he deserved better. Nonetheless his excellent work across his fifteen years as the character has ensured that the world now knows and will never forget his name – Craig, Daniel Craig
No Time To Die is out in cinemas now!