Edgar Wright is a man who loves film and it shows in every little thing that he does. Every short, every use of music, every piece of editing – It all stems from a deeply rooted appreciation for this beautiful art. The Cornetto Trilogy was a comedy gold, and Baby Driver is one of the best original films, but nothing stands taller for me than his 2010 masterpiece, Scott Pilgrim vs. The World. Prior to this, I'd seen Shaun of the Dead and Hot Fuzz in passing. Never knew his name, or what he did. It came out very early on in my film loving life. First impressions are important, and despite it being his third film, he scored very highly with me that day.
Scott Pilgrim (Michael Cera) enjoys his little life in Toronto; he plays in band, he's dating a high schooler, and his gay roommate is always entertaining. But his life is turned upside down when he meets the mysterious Ramona Flowers (Mary Elizabeth Winstead), a quirky stranger in town who's affection he vies for. There's just one problem….In order to date her, he has to defeat her seven evil exes in battle, including a lunk headed actor, an emo pirate, two sick DJs and a vegan amongst others.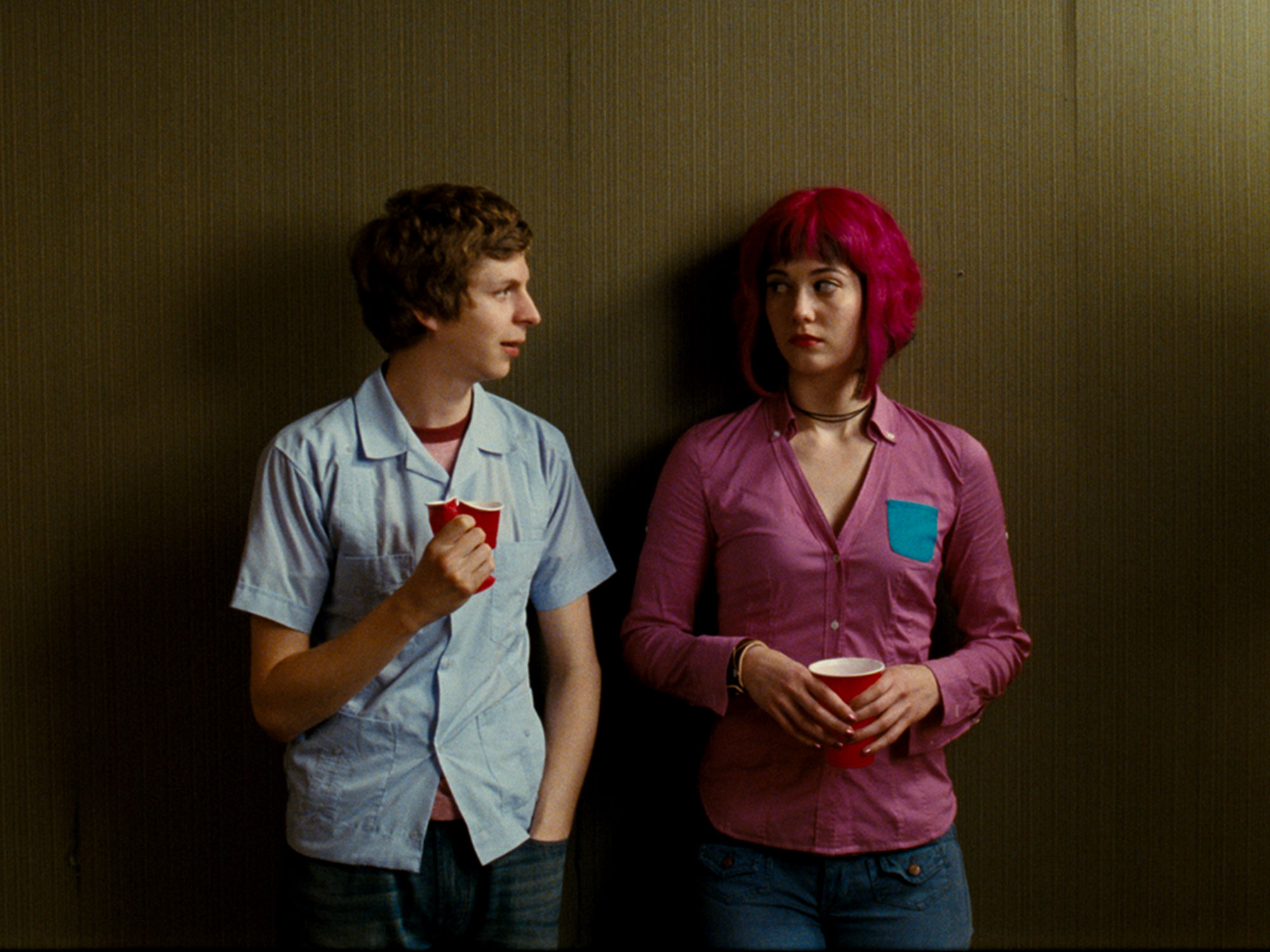 Scott Pilgrim vs. The World is near perfect action comedy; it's impeccably put together, utilising a series of both video game and comic book-esque visual motifs to elevate the humour and excitement. Whilst it feels like an Edgar Wright, he does well to separate it from his previous work. At this point, the third installment of the Cornetto trilogy was yet to be released, so for it to feel too similar to Shaun and Fuzz would've ruined the impact of the impending The World's End, but at the same time, it's packed to the brim with Wright's trade marks, such as quick cut editing, kick-ass soundtrack, visuals gags and absurdly brilliant comedic timing. This film is hilarious, largely down to it's colourful cast of characters. In particular, Scott's roommate Wallace (Kieran Culkin) has some of the best jokes in the film. The jokes are funny, but they're not the kind of that you could explain to someone who hasn't seen the film. They're usually so fast paced or hilariously rooted in the context of the film that they need to be seen to be appreciated, and trust me, talk to somebody who loves the film and you'll find it's endlessly quotable.
As far as performances go, there's not a single misstep; Cera delivers quite easily his best ever performance, playing a character not too dissimilar to ones he's played before, but far more interesting than those others, with a little more charm attached. Mary Elizabeth Winstead is delightful as ever, and the aforementioned Kieran Culkin truly shines too. It also features Anna Kendrick and a pre-breakout performance from Brie Larson, who delivers amazing vocals that I didn't know she was capable of. Among the evil exes, the real stand outs are Chris Evans as pretty-good-skateboarder-turned-pretty-good-actor Lucas Lee and Brandon Routh as super powered vegan Todd Ingram. The whole cast is excellent, bringing an already fantastic script to new heights. I couldn't comment on how faithful the film is to it's source material, but the story at it's most basic is one of the most entertaining of the last ten years, before you even get into how cleverly written it is.
Scott Pilgrim vs. The World is a truly wonderful time; a simple but gripping story elevated to extreme levels of excitement through it's cinematography, editing, sound design, screenplay and performances. It ticks every box possible, and is a shining example of Edgar Wright's extraordinary talent.
---