Marvel is pretty much a spider at the centre of a web, growing ever bigger and ever more complex. It is all about weaving a story that is both engaging and exciting for both hardcore fans and general cinemagoers. The audience – us – are just the flies, ready to be gobbled up by the studio and their superhero stories. And boy, we were just wriggling to see the latest Spider-Man outing.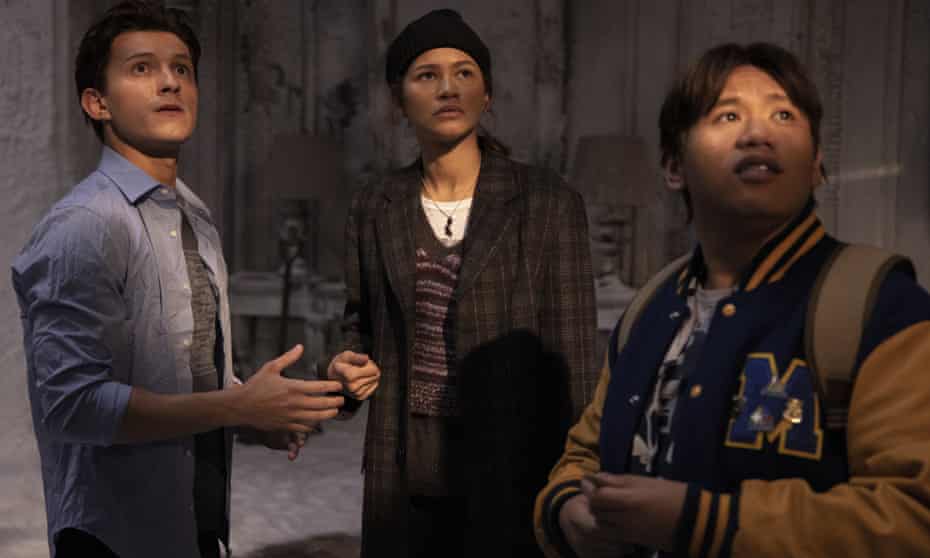 No Way Home follows the events of Far From Home and sees Peter Parker grappling with the reveal of his identity. Heading to Dr Steven Strange's sanctum, Parker wishes that everyone would forget that he is Spider-Man. However, during the spell, something goes awry and forces from other universes start to arrive at Parker's world. The stakes are soon greater than Peter has ever faced before.

No Way Home is an exhilarating ride, one that will provoke incredible excitement from Marvel and Spidey fans. It's a gripping action-packed blockbuster with great set pieces and, overall, electrifying stakes.
Praise has to go primarily to Tom Holland. The third solo outing for the young outing, six MCU appearances altogether, and he has grown into the role. From the awesome action sequences to the endearing emotional moments, Holland is triumphant here. Especially as he is supported by Zendaya and Jacob Batalon as girlfriend MJ and best friend Ned respectively. The trio is fantastic together and actually feel like plucky teenagers who are stuck in world-ending situations.

No Way Home is most definitely convoluted. But you can't help but admire it. Chris McKenna and Erik Sommers screenplay is ballsy, and they manage to implement so many different worlds to give you an almost succinct film with brilliant, witty dialogue. Plus, in the tender moments, you are allowed to breathe and sit with the grief before heading into another round of action or are fired with a load of quips. With Jon Watts' direction, this is an utterly thrilling and entertaining movie.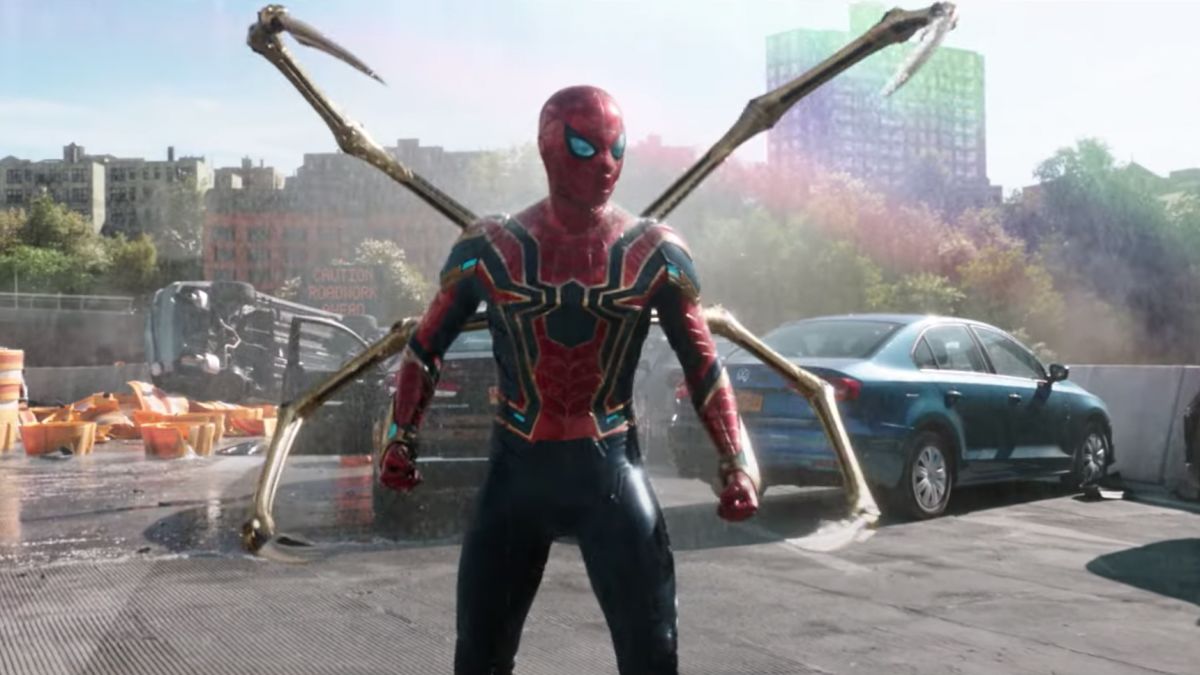 It is just a teensy, wincy bit messy. There are so many threads here  Now you have to watch a dozen movies first in order to enjoy a damn film, especially this one which borrows from other universes. That isn't the main problem – anyone who has merely tipped their toe into our new cultural zeitgeist knows that you cannot simply leap into an MCU film without doing your background first.   

However, when you line up the MCU movies alongside Sony's previous Spidery outings, you can start to see the weaknesses of all three. For example, when the cavalcade of villains are together, you realise the "tortured-scientist" archetype has been used over and over again. It takes away some of the gravity of the situation when the big bad – or Sinister Six, in this case – are poorly developed within the caveats of this particular film. Thusly, the excitement of them appearing fades fast.

Nonetheless, Spider-Man: No Way Home is still an amazing watch; causing gasps, screams, squeals, and tears in equal measure. Marvel can rest easy – like a happily fed spider – at the centre of web.
Spider-Man: No Way Home is out in cinemas now.