As the rise of the movie musical continues, with West Side Story, Dear Evan Hansen and Everybody's Talking About Jamie just three of the highly anticipated releases headed our way, we wanted to take a moment to celebrate the stories that ventured in the opposite direction. Launching themselves out of the screen and onto a stage, films adapted into theatre productions allow the viewer to experience the story in a whole new way.
One recent success story is The Prince of Egypt, the Dreamworks classic from 1998 that many still consider one of the greatest animated films. A story for the ages with a backdrop and soundtrack to match, you can only imagine the epic spectacle that awaits audiences as the film is brought to life in the West End.
Housed at London's Dominion Theatre, The Prince of Egypt has become one of the biggest stage musicals ever produced, with a cast of over 60 artists transporting audiences back in time to the world of Ancient Egypt. Featuring live fire effects, illusions, pyrotechnics and performer flying, as well as haunting renditions of iconic songs 'When You Believe' and 'Deliver Us', it's the classic story portrayed in a never before seen way.
The show reopened triumphantly on the 1st July to standing ovations and an extended 14-minute curtain call. Featuring a cast of heavyweights, including originating West End members of Hamilton (Christine Allado) and The Book of Mormon (Alexia Khadine), the reopening also sees newest cast member and Olivier Award-winner Clive Rowe make his return to the West End stage as Jethro. A film that was "brought to life in truly epic fashion" (Daily Mirror), The Prince of Egypt has quickly proven itself to be a must see musical, and is currently booking until January 2022 at www.ThePrinceofEgyptMusical.com.
Four other film to musical adaptations we loved:
Billy Elliott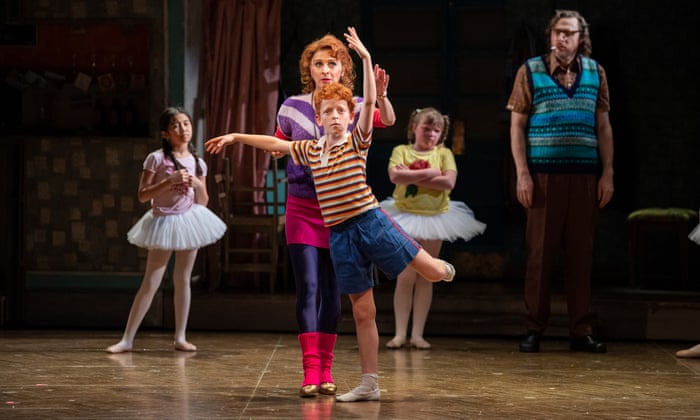 With a West End run of over a decade, Billy Elliott the Musical took everyone's favourite County Durham lad and brought him to the stages of London. With its own unique interpretation of the much loved story, featuring music from Elton John and lyrics by the film's screenwriter Lee Hall, the stage adaptation delighted audiences for years. It was even once home to a not yet famous Tom Holland, who – long before his Spiderman years – played the titular role of Billy from 2008 to 2010.
School of Rock
A film that most people will still be able to quote at least one line from, School of Rock stole our hearts back in 2003. And thirteen years later, those hearts exploded when it opened as a musical in the West End. With a film soundtrack featuring the likes of AC/DC and Led Zeppelin, it wasn't the most expected choice to transition to the West End stage. But after already launching on Broadway one year prior, Horace Green came to London in November 2016, featuring a mixture of rock and musical theatre songs, and a cast of kids who played their instruments live each night. Today's assignment? You know how it goes…
Kinky Boots
If you walked through the West End between 2015 – 2019, it would have been hard to miss the glistening red thigh-highs that graced the entrance of the Adelphi Theatre, which housed Kinky Boots for the entirety of its four year run. Based on the British film released in 2005 and starring Joel Edgerton and Chiwetel Ejiofor, the show's creators were determined to bring the story to the stage, bringing in Cyndi Lauper to compose the show's soundtrack – her debut as a musical-theatre composer. Full of heart and passion, Kinky Boots brought high heels and even higher spirits to London's audiences, as if it was made for the stage all along.


Matilda
Sometimes you have to be a little bit naughty. It's easy to forget that the original Matilda, the adored 1996 film (released 25 years ago – sorry, what?!), was not a musical itself. When being adapted for the stage, an entire soundtrack of songs was added by lyricist Tim Minchin, all of which encompass the heart and rebellion of the classic tale. Similarly to The Prince of Egypt, the show relies on a number of grand scale set pieces, which intricately and creatively carry audiences along the journey of the show, from reading to revolting children.
The Prince of Egypt is now showing at London's Dominion Theatre, booking until Saturday 8th January 2022. The Dominion Theatre Box Office opens daily on performance days at 12 noon and tickets are available now for all performances via www.ThePrinceofEgyptMusical.com.

Good news for families! The Prince of Egypt extends its Kids' Week until Saturday 2nd October!
Kids go free with a full price paying adult! Find out more!