This week, film fans across the UK need not anticipate any longer, as the 65th BFI London Film Festival is finally upon us. Just like every year before it, the London Film Festival is home to 159 new feature films making their UK debut, now more accessible than ever as the festival trancends it's London home and stretches to screenings in Belfast, Bristol, Cardiff, Coventry, Edinburgh, Glasgow, Manchester, Newcastle, Nottingham and Sheffield, in additon to online screenings on BFI Player. We can't wait to get wrapped up in the festival, so here's just some of the exciting films showing at the festival this year that we just can't wait to get wrapped up in.

The Harder They Fall
Kicking off the festival at the opening gala is the sophomore feature film of director Jeymes Samuel; following up his 2013 Western They Die By Dawn – which boasted a star studded cast including Rosario Dawson, Giancarlo Esposito and the late Michael K. Williams – Samuel returns to the genre for a revenge flick, as an outlaw who discovers his enemy has been released from prison and reunites his old gang to hunt him down.

Featuring an all star cast including Idris Elba, Regina King, Zazie Beets, Lakeith Stanfield, Jonathan Majors and Delroy Lindo, The Harder They Fall will hopefully kick the festival off with a bang ahead of it's Netflix release in November.
Last Night in Soho
When it comes to modern British filmmakers, it surely can't be argued that Edgar Wright is among the most beloved; a filmmaker whose adoration for cinema can't be overstated, Wright garnered acclaim from critics and audiences alike with his TV show Spaced and his feature film Cornetto trilogy. His signature brand of quick wit, stylish editing, fast paced directing and loving homages to film history won people over quickly, and that love has stretched to his other features Scott Pilgrim vs The World and Baby Driver. Following his hit documentary The Sparks Brothers, Wright comes to LFF with the long awaited Last Night in Soho, a film that was hit by the delays prompted by the pandemic. This horror focuses on Eloise, an aspiring fashion designer who finds herself able to transport to the 1960s where she encounters a mysterious singer named Sandie. Eloise is played by the breakout star of Leave No Trace and Jojo Rabbit, Thomasin McKenzie, while her curious counterpart is played by Anya Taylor-Joy, whose star was merely on the rise a couple of years ago but she's quickly become the lady of the moment, hot in demand across the film world. Also featuring Matt Smith and the great Diana Rigg in her final role, Last Night in Soho looks set to be a chilling time.
The Power of the Dog
As one of the few women nominated for Best Director at the Academy Awards, Jane Campion has been making waves in cinema, most notably with the award-winning The Piano (1993). In her first feature film since Bright Star, Benedict Cumerbatch stars as Phil, a charismatic rancher who tries his best to torment his brother George and his new wife, only to find himself opened up to the possibility of love. Another Netflix original, due on the service in December, the film boasts an exciting supporting cast in current favourite Jesse Plemons, the ever reliable Kirsten Dunst, and another appearance from Thomasin McKenzie.
The Lost Daughter
All that time spent talking about Jake Gyllenhaal and his potential lack of showers, when our attentions should have been turned to his talented sister Maggie Gyllenhaal and the fact that she's making her cinematic directorial debut. Yet another film by Netflix, Gyllenhaal adapts Elena Ferrante's novel of the same name, as woman trying to enjoy her vacation is confronted by her troubled past. The film boasts another all star cast, with Olivia Colman, Jessie Buckley, Paul Mescal, Peter Sarsgaard and Dakota Johnson leading the film, due out on Netflix in December.

The French Dispatch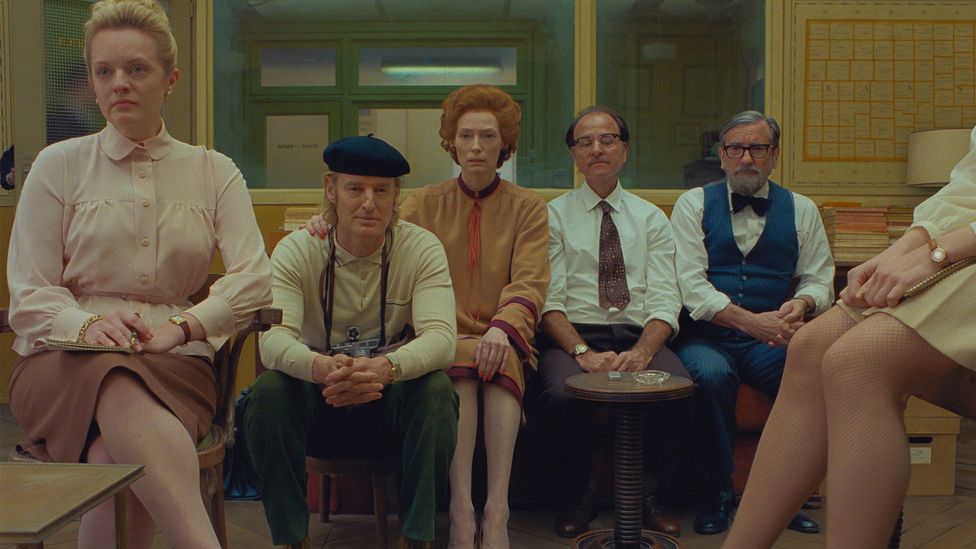 There's no shortage of popular directors and all-star casts at this year's festival, and Wes Anderson's latest brings us both in spades. Following up his 2018 animated film Isle of Dogs, The French Dispatch brings to life the stories of a fictional magazine, written by a group of esteemed journalists. The Anderson regulars have all clocked in; Bill Murray, Owen Wilson, Frances McDormand, Anjelica Huston, Willem Dafoe and Tilda Swinton lead an all star cast that also features the likes of Timothee Chalamet, Elisabeth Moss, Jeffrey Wright, Christoph Waltz and Saiorse Ronan among many, many others. If there's one thing you can depend on Wes Anderson for, it's a world and quirky bunch of characters unique to him with his eccentiricites on display, and that's sure to be the case with this one.
Titane
And now for something completely different! Julia Ducornau made her feature film debut in 2016 with the revolting horror Raw, a film that had skin crawling and was responsible for many sickly stomachs. Now, she comes to London Film Festival with a film unlike anything you might see in cinemas this year. The film centres on the reunion of a father and son who have been apart for 10 years, and things progressively get stranger from there. It's likely best that you go into this film knowing as little as you can but, if you've heard any of the word of mouth coming from critics and audiences who have had the pleasure of seeing it already, you'll know that there's plenty of interesting things to be expected.

Spencer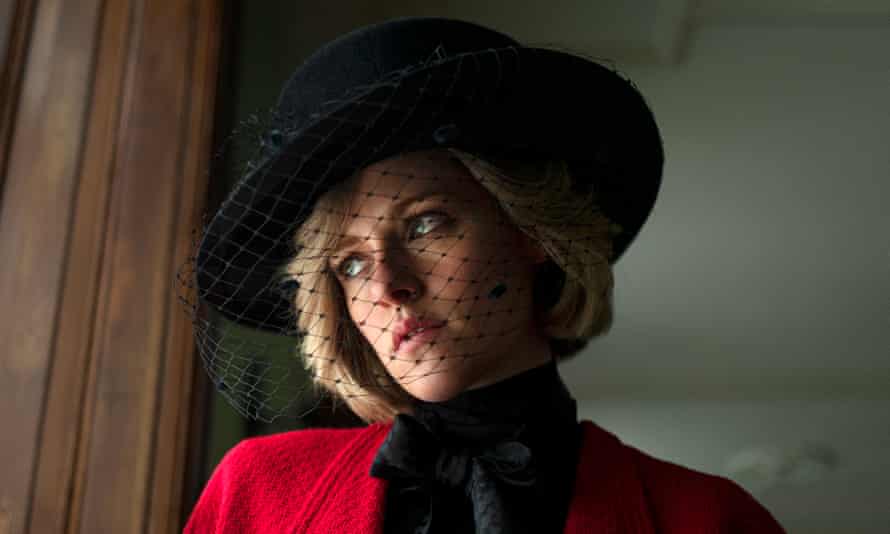 There has been perhaps no other actress this year who's garnered more awards buzz from festivals this year than Kristen Stewart; director Pablo Larrain follows up his acclaimed 2016 biopic Jackie with a film focused on one of the most adored members of the royal family, Princess Diana. Over 20 years following her death, the world of film and TV has found itself focusing on the late royal, with a prominent role in Netflix's The Crown and a musical which…well, it exists. Larrain's film focuses on Diana as she prepares to end her marriage to the Prince of Wales, and Kristen Stewart has received heaps of praise for her performance.
Belfast
Speaking of awards, it might be time to get your predictions ready as Belfast is an early contender for Best Picture. Kenneth Branagh isn't the most consistent of directors – Sometimes he makes astonishing Shakespeare adaptations, sometimes he makes Artemis Fowl – but it's been agreed so far that his latest feature Belfast is a terrific piece of work. A semi-autobiographical film about a young boy and his working class family in the 1960s, the film stars Jamie Dornan, Catriona Balfe, Ciaran Hinds and Judi Dench, who's also tipped to be an awards favourite.

These are just some of the exciting films showing at the BFI London Film Festival.
What are you looking forward to most?
Check out the programme on the BFI website and see which films excite you the most.